From backpacks to face masks, all your back-to-school essentials in one place.
Stand out from the crowd this year and inject some personality into your style with the HYPE. back-to-school edit. Brimming with backpacks, jackets, bottles, face masks, stationary and more, boasting our iconic bold, playful designs, HYPE. has everything you need to make the freshest start to the new year.
We've put together an extra-special edit of all the hottest back-to-school essentials. Check it out below.
HYPE X L.O.L QUEEN BEE BACKPACK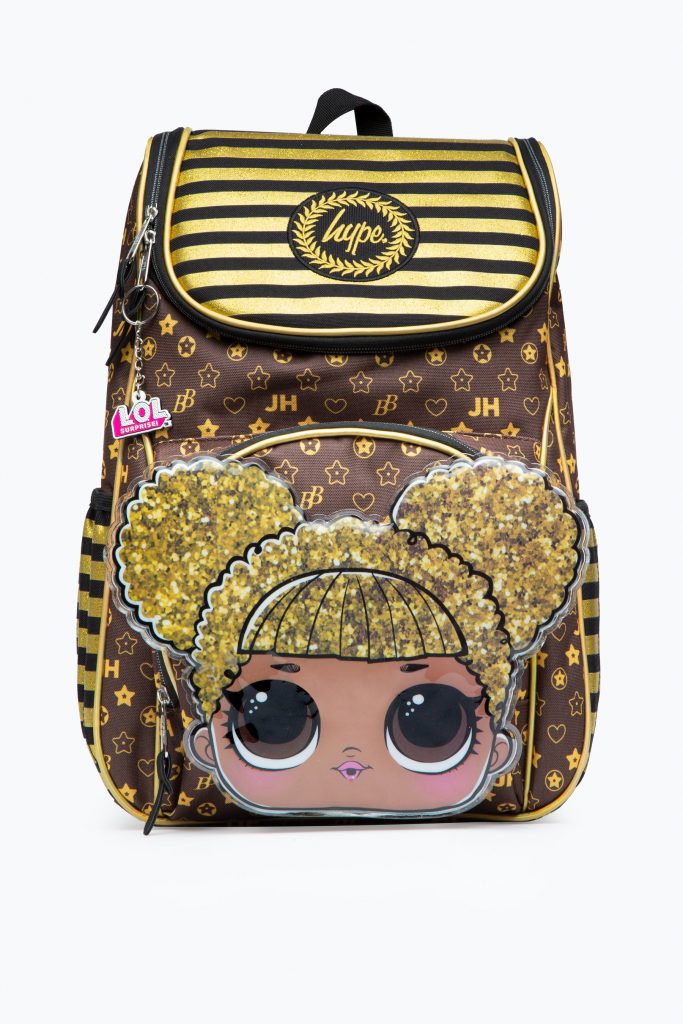 Introducing the HYPE. x L.O.L Queen Bee Backpack, part of our highly anticipated L.O.L restock. Store all your belongings in a bag that will keep everything secure in the latest icon print style. Boasting a brown and gold colour scheme that works for any occasion and finished with a gold glitter stripe mini pocket and matching stripe side holders. Completed with a grab handle, embossed zips, branded inside lining and the iconic HYPE. crest badge in gold. Shop new in here!
HYPE 3X SPLAT GALAXY FACE MASK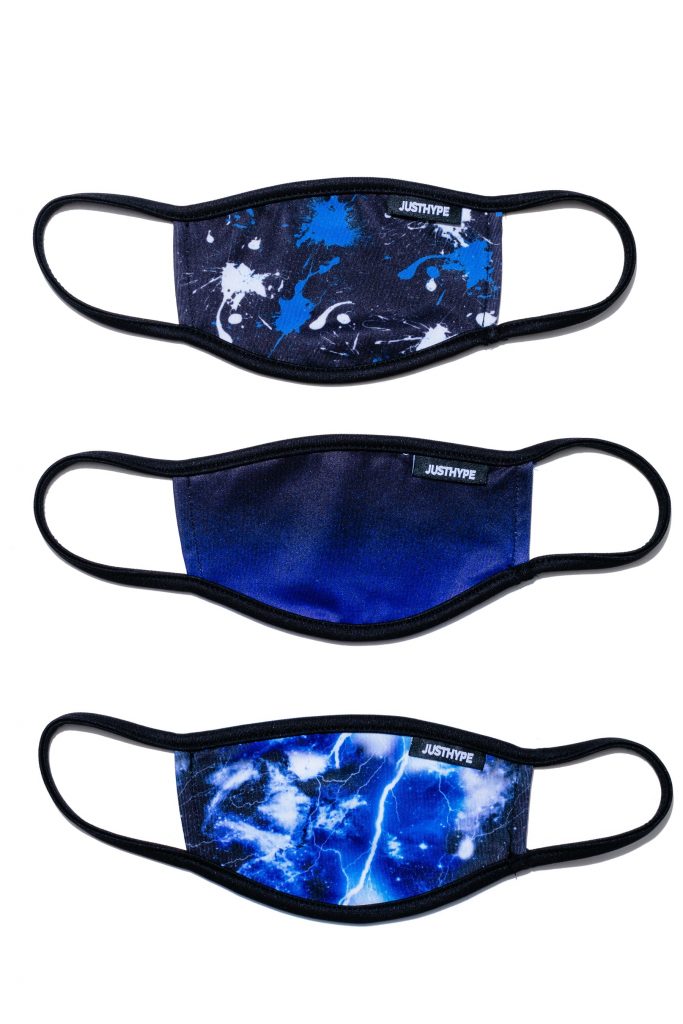 This trio of face masks feature an exciting navy colour palette in HYPE.'s exciting lightening, splat and speckle fade prints. Designed in 90% polyester and 10% elastane, this is just the right amount of comfort, stretch and breathable room you require from a face mask, keeping you safe, in style. Shop our Face Masks here!
HYPE ORANGE COLOUR BLOCK KIDS PUFFER JACKET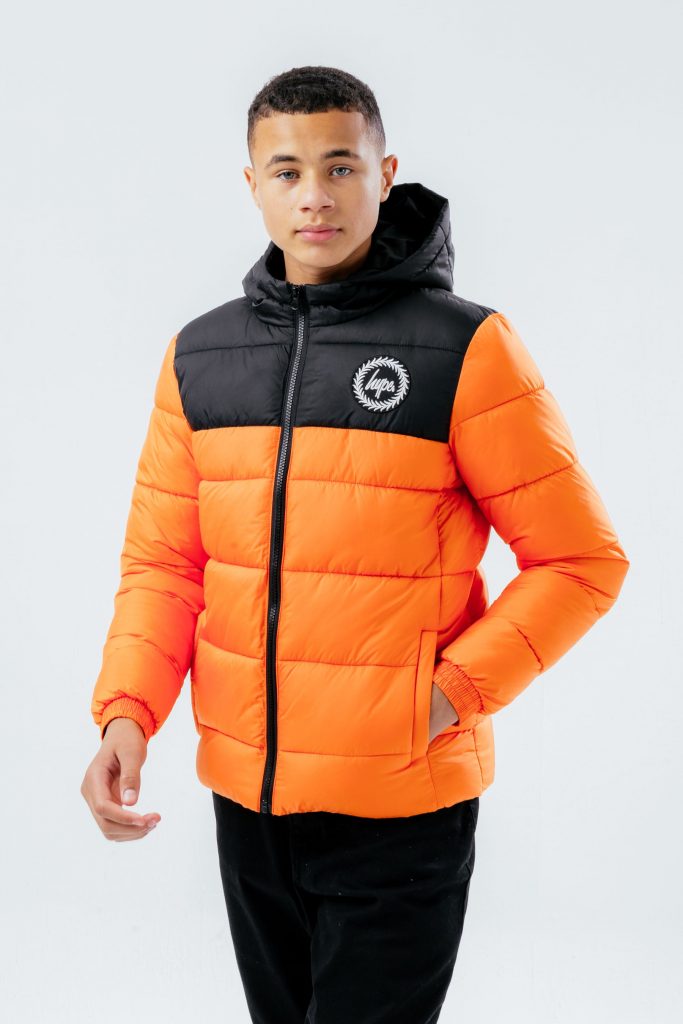 Meet the HYPE. Orange Colour Block Puffer Jacket, here to keep you warm in the colder months. Designed in our unisex puffer shape in an orange colour palette with the embroidered HYPE. crest logo. Finished with double pockets, embossed zips, a high-neck and fitted cuffs and hem. Available in multiple sizes, colours, and creative designs. Shop all kids' jackets.
HYPE LUCID DRIPS KIDS WELLIES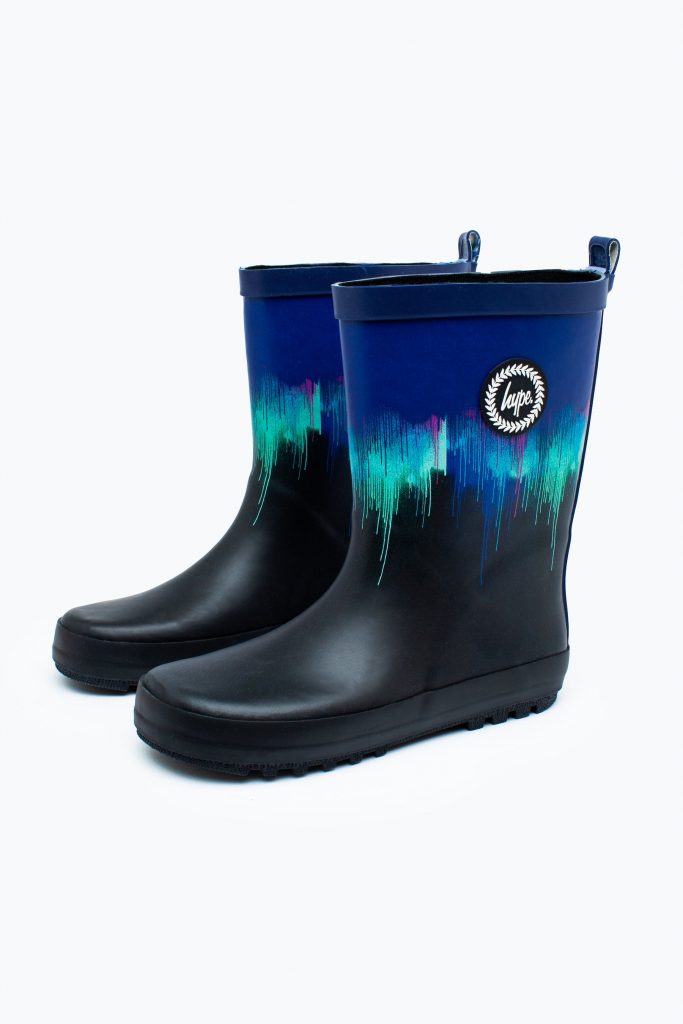 Slip on a pair of HYPE. wellies and you're literally ready for anything. Perfect for rainy day playground fun and muddy walks home, the HYPE. Lucid Drips Kids Wellies feature a 100% rubber fabric for the ultimate secured base. Finished with the iconic HYPE. crest monochrome logo. Drip design also available in pink and purple. Shop more kids' wellies.
HYPE BUBBLEGUM FIZZ BUNDLE SET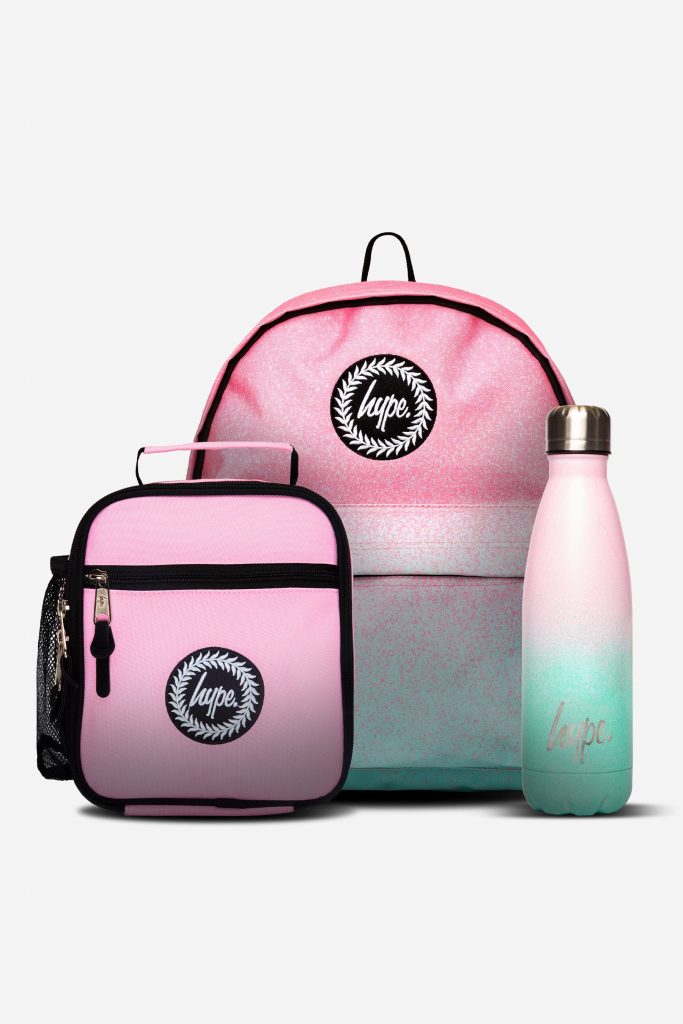 Keep co-ordinated with the HYPE. BUBBLEGUM FIZZ BUNDLE SET. Available in a variety of designs, complete with a matching backpack, lunch bag and metal water bottle, these our backpack bundles are a back-to-school must have. Shop HYPE. back-to-school bundles.
HYPE. PENCIL CASE & STATIONARY SET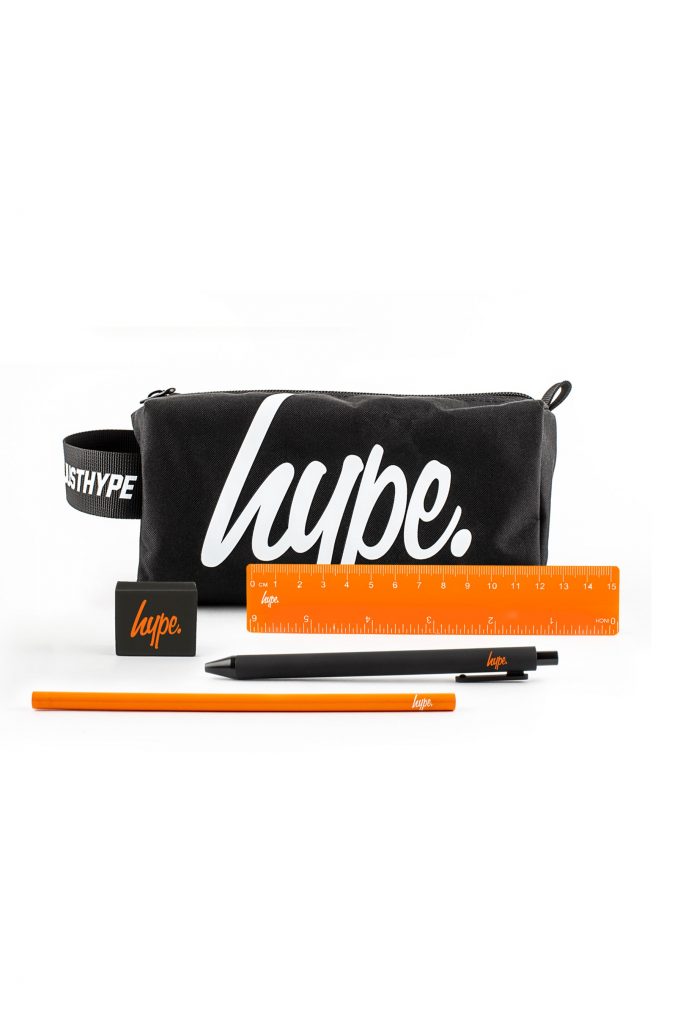 Constantly pestering your mate to lend you a pen? Stay organised with the HYPE. Stationary Set. Consisting of a Pen, Pencil, Ruler and Eraser, as well as a HYPE. Pencil Case to keep them all together, we've got your back-to-school needs covered.
Haven't found what you're looking for? Click here to check out our entire Back-to-School store.