As the summer days start to wind down, the anticipation of heading back to school begins to build. It's a time of new beginnings, fresh challenges, and of course, the perfect opportunity to rock a brand new backpack that reflects your style and personality. At HYPE., we've got you covered with our latest Back to School collection that's designed to elevate your school game. Get ready to slay the halls with our trendy and functional backpacks that are more than just school essentials – they're a fashion statement.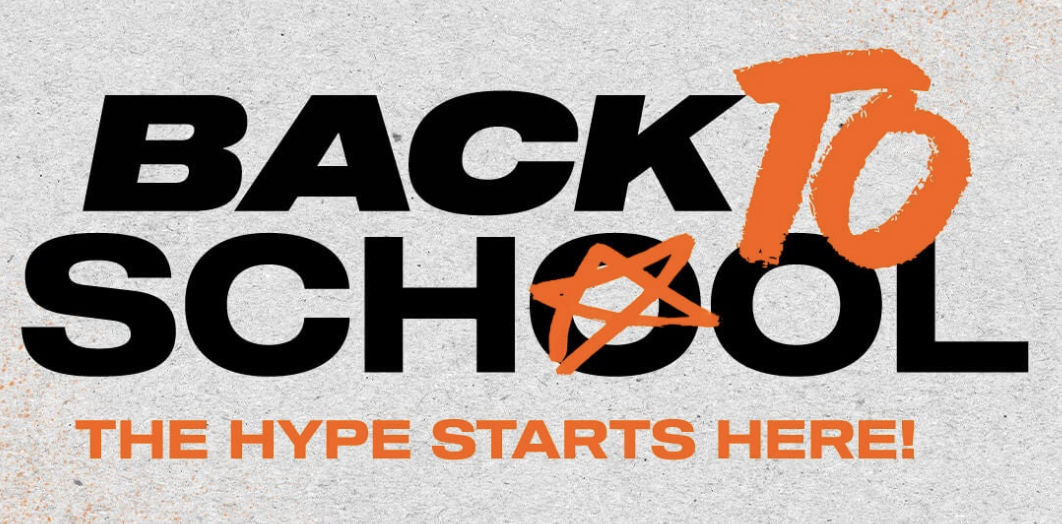 Unveiling the Collection
This year, our Back to School collection is all about variety, functionality, and style. We understand that every student has unique needs and preferences, which is why we've curated a range of backpacks that cater to different tastes and requirements.
The Mini Backpacks: For those who want to keep it sleek and compact, our 5-liter mini backpacks are the perfect choice. Don't be fooled by their size – these little powerhouses feature a compact front pocket, embossed inside lining, and a robust rubber branded zip puller. The adjustable extra-strong padded straps ensure comfort, while the durable wipe-clean fabric base ensures your backpack remains as stylish as it is functional.
The Maxi Backpacks: Need more space to carry your books, gadgets, and everything in between? Our 23-liter maxi backpacks are designed with two large front pockets, a front stash pocket, and an external bungee compression system for added storage. With adjustable padded straps and a dedicated protective laptop compartment, these backpacks are ready to take on whatever challenges your school day brings.
The Utility Backpacks: If you're all about that reflective detailing, our 23-liter utility backpacks are your go-to option. With light reflective front and back detailing, these backpacks keep you visible while making a style statement. Featuring three inside storage compartments, robust rubber branded zip pullers, and a durable wipe-clean fabric base, these backpacks are the epitome of functionality and fashion.
Choosing Your Perfect Backpack
Picking the right backpack is a decision that goes beyond just storage space. It's a reflection of your personality, your style, and your daily needs. Are you a minimalist who prefers compactness, or do you need that extra room for your laptop and notebooks? Do you want to make a bold statement with reflective detailing, or do you lean towards classic designs with subtle branding?
Consider the color that resonates with you – from vibrant hues that stand out to versatile neutrals that complement any outfit. Think about the features that matter most to you, whether it's additional pockets for organization, comfortable padded straps, or a dedicated laptop compartment. Your backpack should not only serve a purpose but also make you feel confident and ready to conquer your school year.
Back to School Vibes
As summer draws to a close, the excitement of going back to school is palpable. It's a time to reunite with friends, dive into new subjects, and make memories that will last a lifetime. And what better way to kick-start this chapter than with a backpack that speaks volumes about who you are? Whether you're a young student entering the world of education or a university student embarking on a new semester, your backpack is a symbol of your readiness to learn, grow, and take on new challenges.
So, as the back-to-school season approaches, remember that your choice of backpack is more than just a practical decision – it's a chance to express your individuality and make a stylish statement. At HYPE., we're here to empower you to start the school year with confidence and flair. Explore our Back to School collection and find the backpack that suits your style, needs, and aspirations. Get ready to make your mark and show the world that you're ready for whatever comes your way.
Elevate your back-to-school game with HYPE.'s latest collection of trendy and functional backpacks. Discover the perfect size, style, and color that complements your personality and needs. Make a bold statement as you head back to school, ready to conquer new challenges and make memories that will last a lifetime.