HYPE. X COCA-COLA
You've probably heard about our collaboration with Coca-Cola… if you haven't, you're about to find out!
We teamed up with the globally-known beverage king Coca-Cola to create an iconic Capsule Collection for Summer 2017. Keeping with the instantly recognisable red and white pallet, we threw in our own twist and edge to the collection, as you can undoubtedly see from the 'Bubbles' pieces. The logo-packed designs are in touch with our ever-present urban feel.
WHY COKE?
We believe the Hype brand and Coca-cola brand go hand-in-hand due to the optimistic, enjoyable and for all ages representation. Creating something that would characterise how classic and universal Coca-cola is, we needed to have something for everyone to reflect our brand values.
After the first meeting with Coke, Creative Director Liam Green's main thought was the visual approach of the collaboration; were we going to use traditional colours/ heritage or were we going to base the collection on more of a trend led feel. He said: "My mind was racing towards keeping it core to the Coca-cola brand values, and that's what we done. I was extremely excited to work with a brand I had grew up with and of such stature."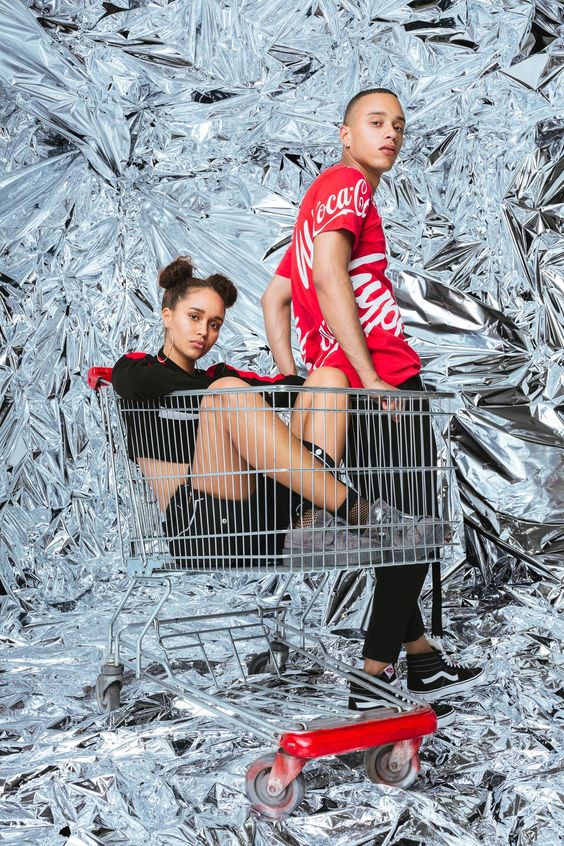 THE INSPIRATION
Our senior Designer Farley Vaughan said: "Our inspiration for the collection came from looking into the Coca-Cola archives for some vintage imagery that we could translate into graphics. We wanted to stay modern so we introduced fabrics such as mesh and the all over print puffa coat."
Using different techniques that other brands wouldn't think to use made HYPE. x COKE a one-of-a-kind collection. By intertwining the Hype logo in a screenprint and embroidering the coca cola logo gave us an edge like never before. We took it to the next level by introducing new fabrics for the outerwear pieces with classic coke colours but with an iridescent twist.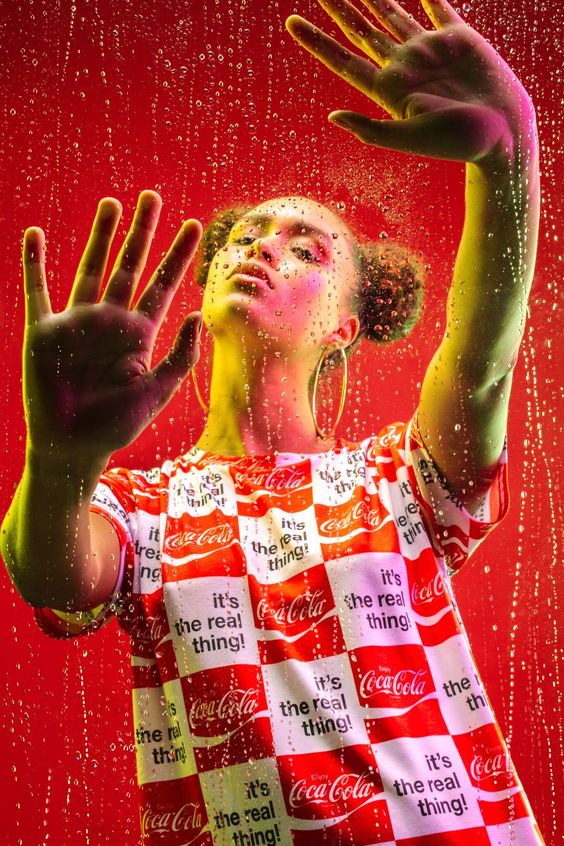 BEHIND-THE-SCENES
Creating a set that was synonymous with Coca-Cola is what Head of Photography, Joe Docker set out to do. "I wanted to create a set that looked as if it was inside a crushed Coke can. The space resembled the concept and was also big enough to have two people stood within it. Following that, I wanted to contrast the look-book with a deep red condensed glass effect with the model appearing to be inside a bottle."
If you didn't already spot it, we'll help you out… the set inspiration also resembles the Coke Can backpack which has proven to be the most popular piece in the collection.
"I loved the shoot. As soon as I walked in the studio and saw the trippy silver set I was so excited. Knew it was going to be sick from the get go and it definitely was" Lulu Stone, Hype x Coke Model.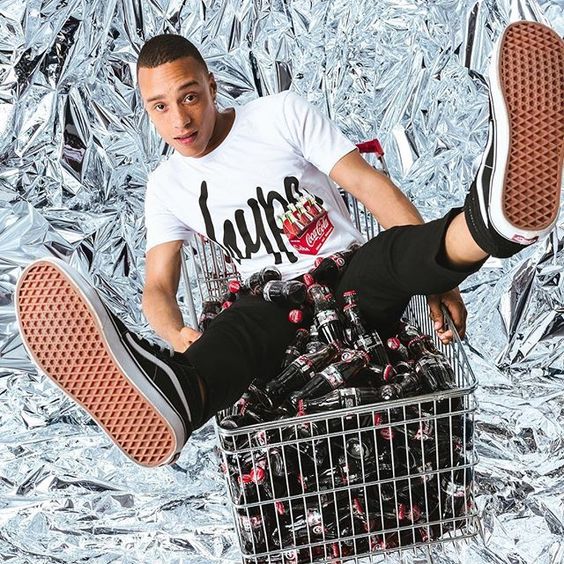 THE LAUNCH PARTIES
The range was celebrated at our Boxpark store in Shoreditch, London and at Bricks, Berlin, Germany on the same day as the collection launch.
We turned our Boxpark store into a Coca-Cola collectors lair exposing Hype x Coke limited edition bottles along the wall, a mirrored ceiling to keep with the set theme and a barbed fence to showcase the collection.
Members of the public, key press and celebrities were invited to come check out our new collection. We had Hype x Coca Cola grabbing machines, goodie bags full of limited edition accessories, and a flowing Coca-Cola branded bar.
 "It was our busiest launch yet. We went all out on a custom shop fit and we had an unexpected coke sticky floor too" Liam Green, Creative Director.
Concluding Berlin Fashion Week, we opted for an upmarket club-setting for our Berlin launch party at Bricks underground night club. An R&B urban hiphop vibe created by hosts Urban Boutique bought in a range of High profile people including Germany's Next Top Model Anuthida Polypetch and Julia Wulf.
V.I.P's were offered a preview of the collection in a secret room decorated in collab branding. A projector screened the launch video behind the Dj set where Olive Duran was taking the party to another level.
"Dope night" Davy Jones, German Model.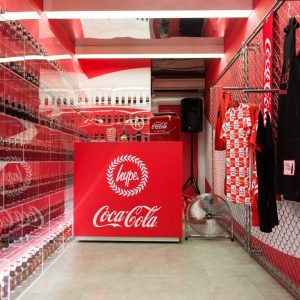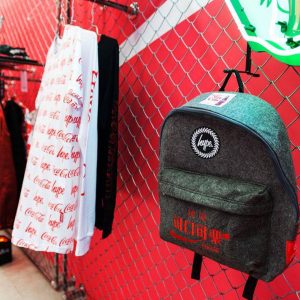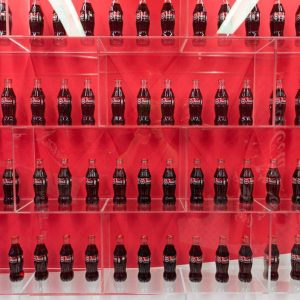 Available for purchase in stores and online from retailers in London, Taiwan, Germany and Poland.