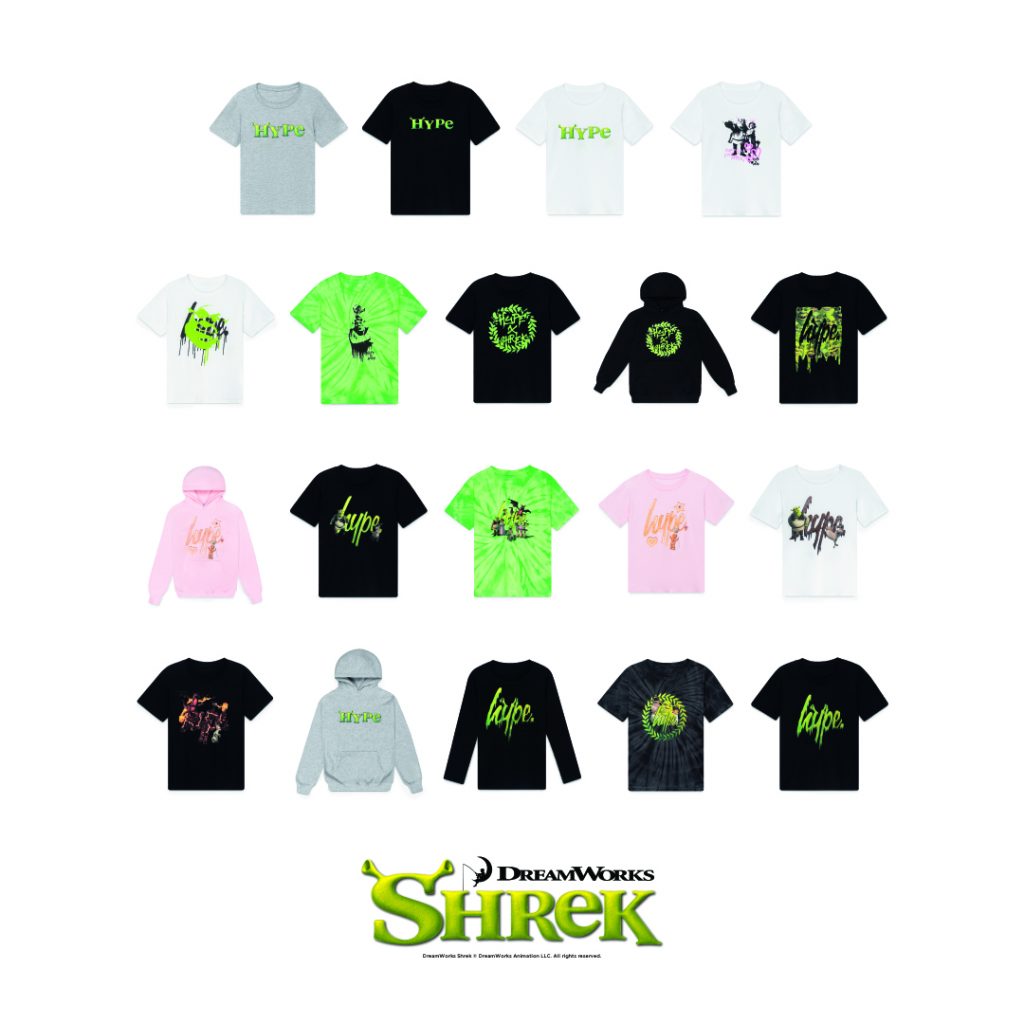 UK lifestyle brand, HYPE., today announced an all-new line of licensed clothing featuring exciting designs inspired by DreamWorks Animation's beloved and award-winning franchise Shrek, the HYPE. x Shrek capsule collection includes a range of children's apparel for Shrek, Donkey, and Fiona fans of all ages.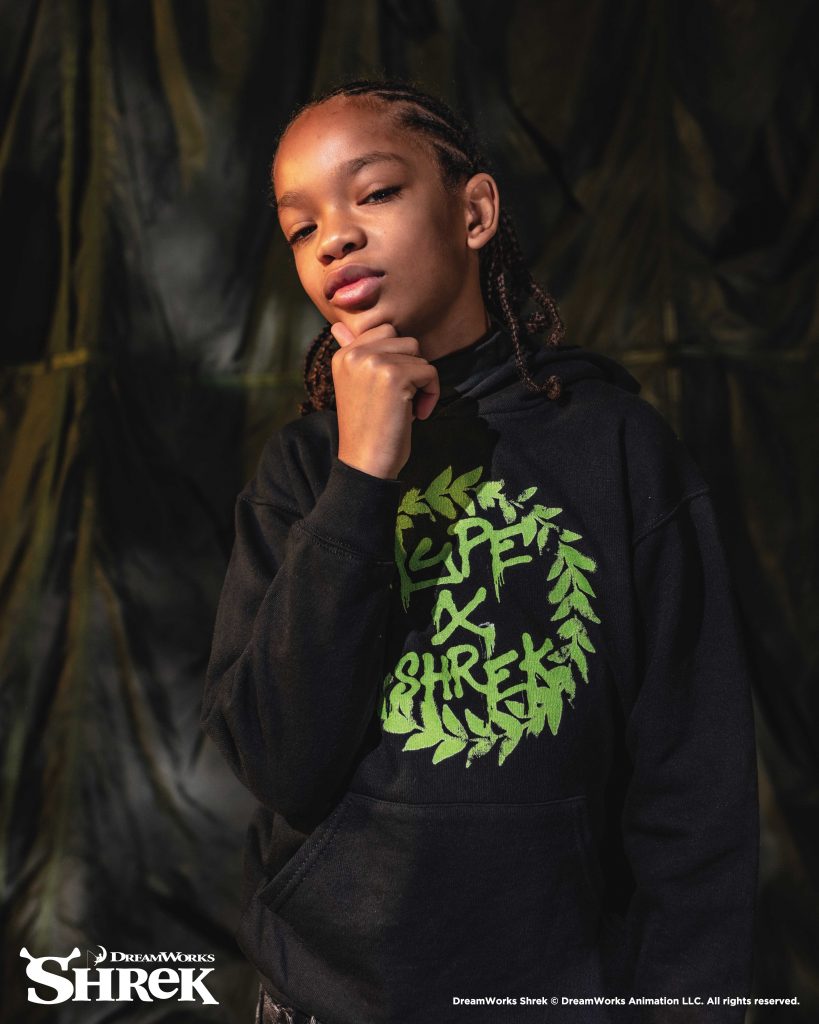 This nineteen-piece childrenswear collection celebrates the globally recognised iconic Shrek colour palette of bold greens paired with dark tones, fusing HYPES.'s signature contemporary silhouette shapes with Shrek's delightfully irreverent characters. The range features Shrek's fan-favourite characters including Shrek, Fiona, Donkey, Puss in Boots, Gingerbread Man, Pinocchio, Dragon, Big Bad Wolf and the three blind mice, combined with HYPE.'s signature tie-dye, distinctive prints and graffiti inspired looks. This unique line consists of a range of t-shirts, hoodies and long sleeve tops, to achieve an everyday statement look.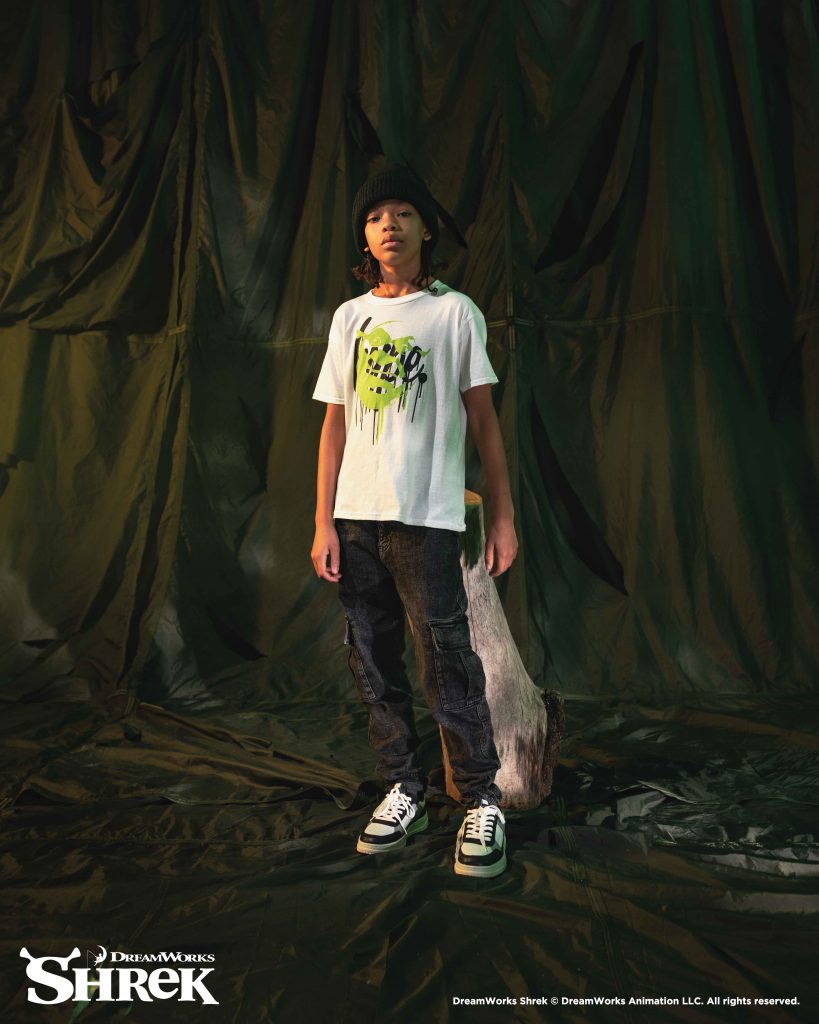 The collection launches exclusively at HYPES.'s Carnaby London store, via justHYPE.com and selected retailers worldwide on the 19th January 2023. Find out more information about the collaboration at justhype.com and follow the conversation at #HYPEXSHREK on all major social media platforms.