J.Cole's upcoming album could be arriving soon, announced by EarthGang member Olu in a recent Instagram Live for Dreamville. The album is reportedly in US customs while experiencing delays.
According to Olu, the project has seen some delay due to Covid-19, but is definitely "coming." He said, "It's in [U.S.] Customs [and Border Protection] right now. Cole album gotta get through [U.S.] Customs [and Border Protection] 'cause you know, Corona."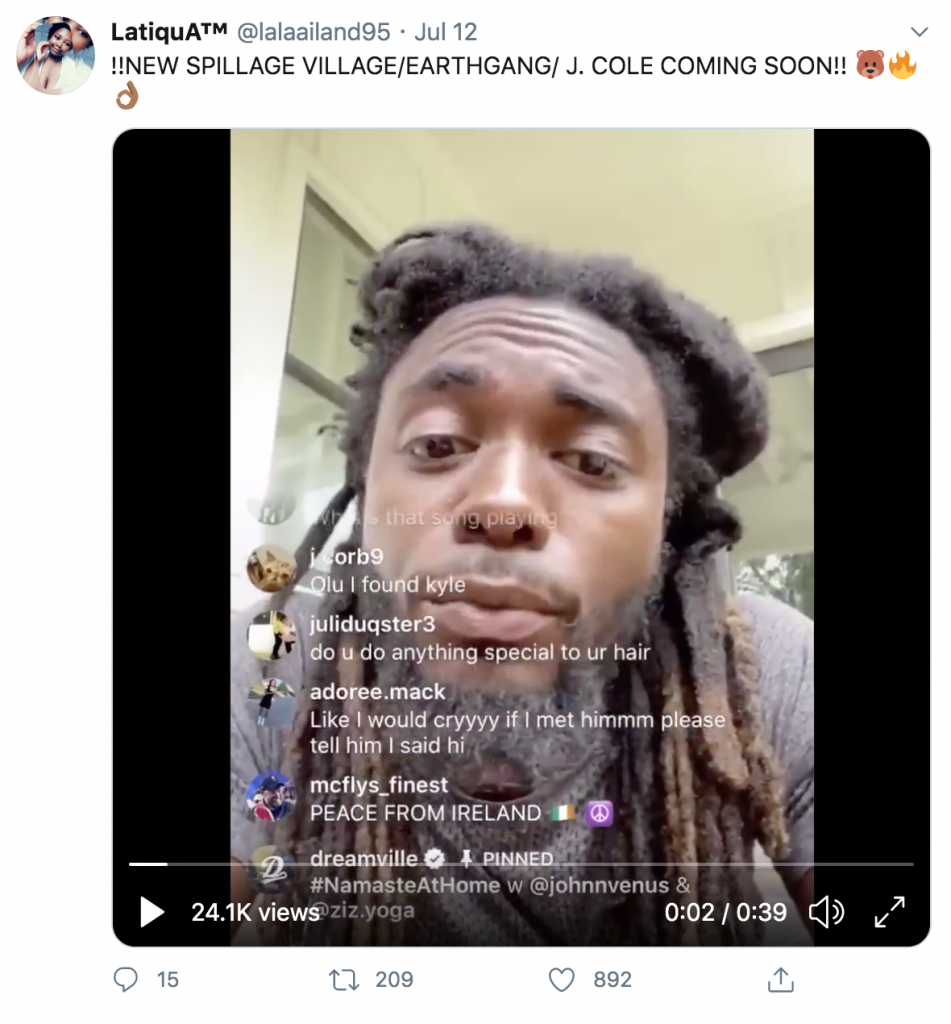 The upcoming Cole album will mark his sixth full-length release and his first since 2018's KOD. In November 2019, the Dreamville head teased the project, possibly entitled The Fall Off, with a satirical political ad. Supporting the album title's possibility is the fact that that the closing track of KOD is alternatively referred to "1985 (Intro to The Fall Off)," however nothing has been confirmed.