We sat down with our latest HYPE. ambassadors, Ylenia and Nicole, Beauty reporters for Glamour Italy.
Two years ago the girls decided to embark on their journey and approach the fashion world, creating fashion forward content for Social media app Instagram.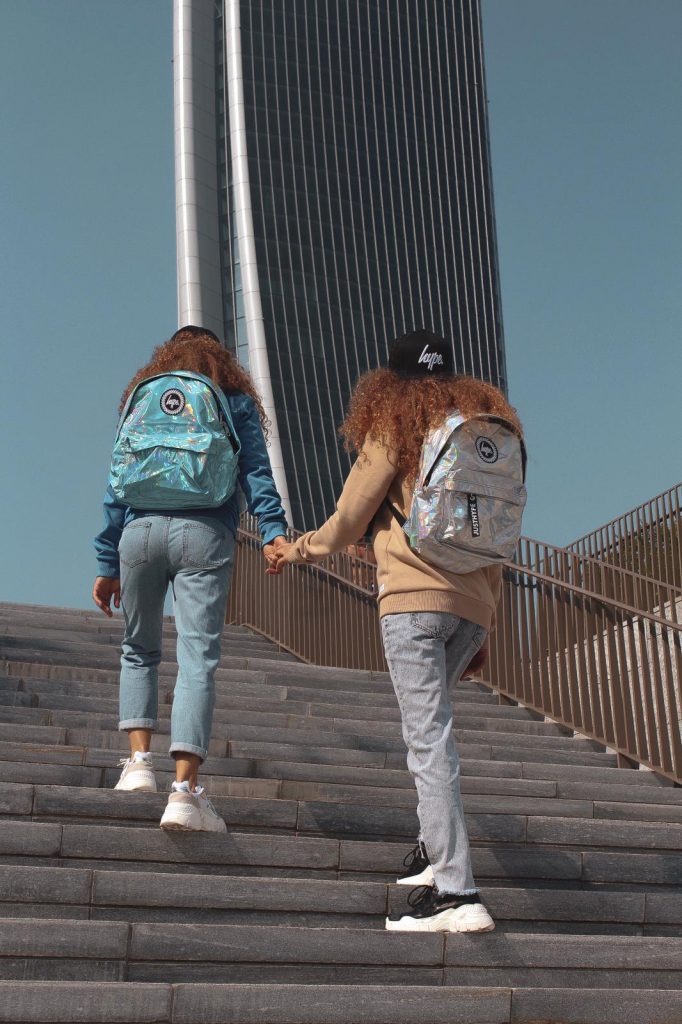 "We love everything that is beautiful and particular, we often like to change and study our looks, we play a lot about being twins."
Who is your style icon?
Ylenia: Mary-Kate and Ashley Olsen
I love their particular style, defined by fashion magazines as "ashcan" or "bohemian-bourgeois", that distinguishes them.
Nicole: Audrey Hepburn
Audrey is seen as an icon of refinement and even today the designers take it as an example, The Audrey Hepburn aura has been able to differentiate itself thanks to her elegance, personality and natural beauty.
What is your favourite beauty mantra?
Both: Being beautiful is considered first of all an act of love towards oneself, taking care of one's skin, hair, decorating the body to accentuate its charm is an innate right of the woman.  We LIVE for refreshing facial masks, especially after our travels. We also can't live without our primers, to create a bright complexion.
How did you get into beauty reporting?
Both: We started collaborating with Glamor Italy on Instagram posts etc, then it just took off from there.
What's in your handbag right now?
Both: -phone charger, we must always remain connected
– makeup
– agenda with commitments
What's your day-to-day makeup look?
Both: We usually rely on our make up artist, whom we trust our life with, Marco Marazzi. When it's just day-to-day and not much going on, we usually just go for a little mascara and a light brown eye and a naked lipstick.
Want to know more about Ylenia and Nicole? Head to their Instagram and find out more.