It's been over two years since the rapper's last full-length solo album. Making this his third studio album following 2016's Birds in the Trap Sing McKnight. The highly anticipated Astroworld project launched with a trippy galaxy-space-feel album trailer.
WHERE DID ASTROWORLD COME FROM?
The album name is a reference to Scott's favourite Six Flags theme park in Houston, Texas, that he always visited as a kid; the park closed down in 2005. Scott was inspired by the park's creativeness, creating a fantasy vision.
WHO IS FEATURED ON THE ALBUM?
Huge names including, The Weeknd, Migos and Frank Ocean are among some of the guests featured on the album. Pharrell Williams also helps out on a track called 'Skeletons'.
… WE'VE ALREADY HEARD SOME TRACKS BEFORE
The new project will also include the previously released single 'Butterfly Effect' and 'Watch' that was released earlier this year featuring Kanye West and Lil Uzi Vert. Listen to the video below.
WHAT IS THE TRACKLIST OF ASTROWORLD?
Scott announced the tracklisting on his Instagram to his 10.2 Million followers.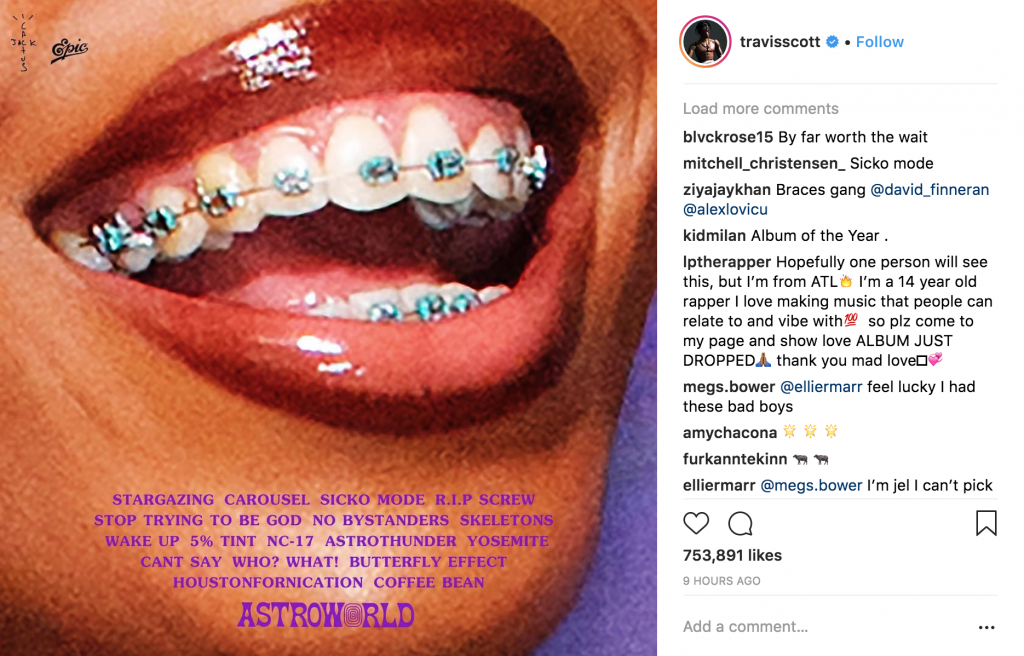 WHAT ELSE SHOULD WE KNOW?
Scott has hinted last year he might have some indie influences on Astroworld, after being spotted in the studio with Tame Impala's Kevin Parker.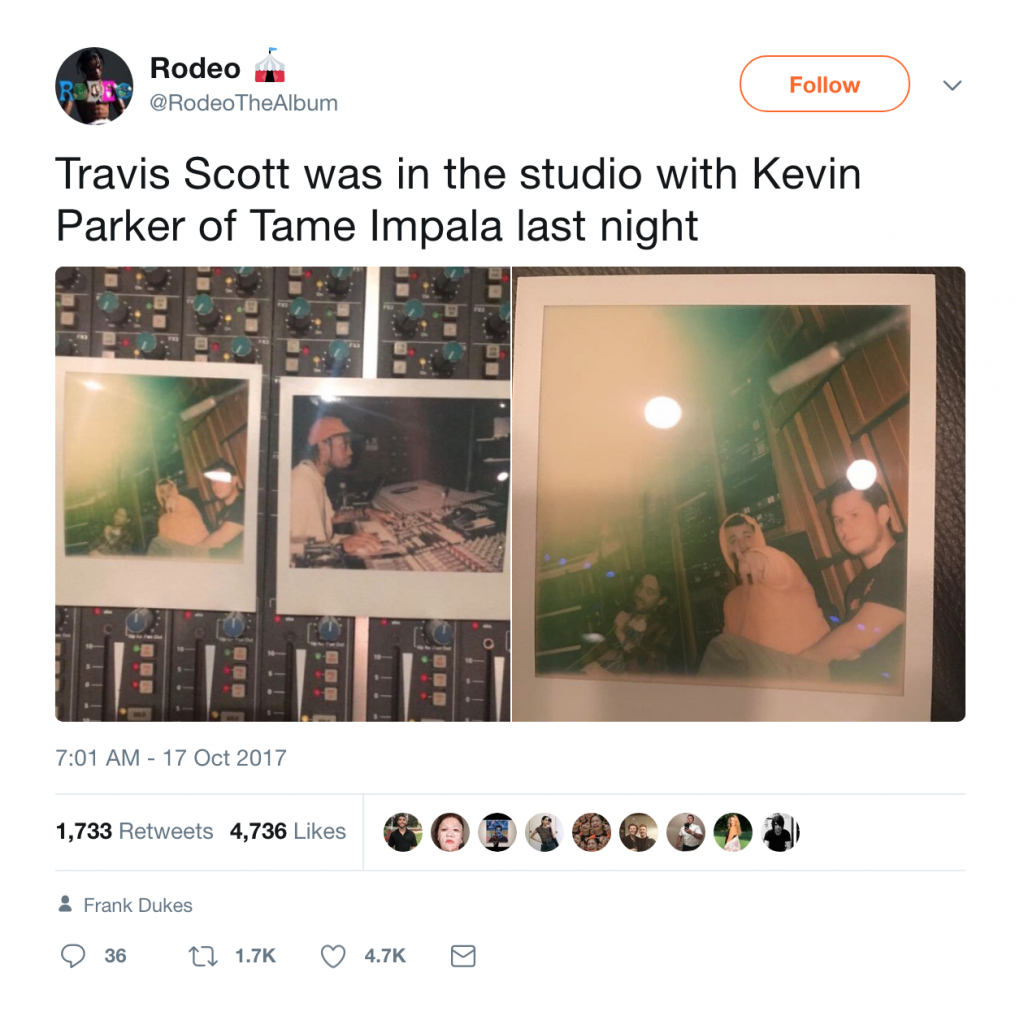 He recently told GQ magazine that the new record would be an ode to his hometown of Houston. Also, touching his whirlwind relationship with the youngest Kardashian, Kylie Jenner, the couple gave birth to their first daughter Stormi in March.