During the days when lockdown was in full force, I decided to make use of my time and give my wardrobe a good ol` clean and sort out an unbelievable amount of clothes. I ended up discovering many classic hidden gems that were hiding beneath the piles of 2020 trends, and one of those was a plain white t-shirt. Probably not the most glamorous of all garments you might think, but it really is a must-have in anyone's wardrobe. Here are 5 different ways to style this staple piece and have you looking slick for summer.
1) 'Knot til you drop'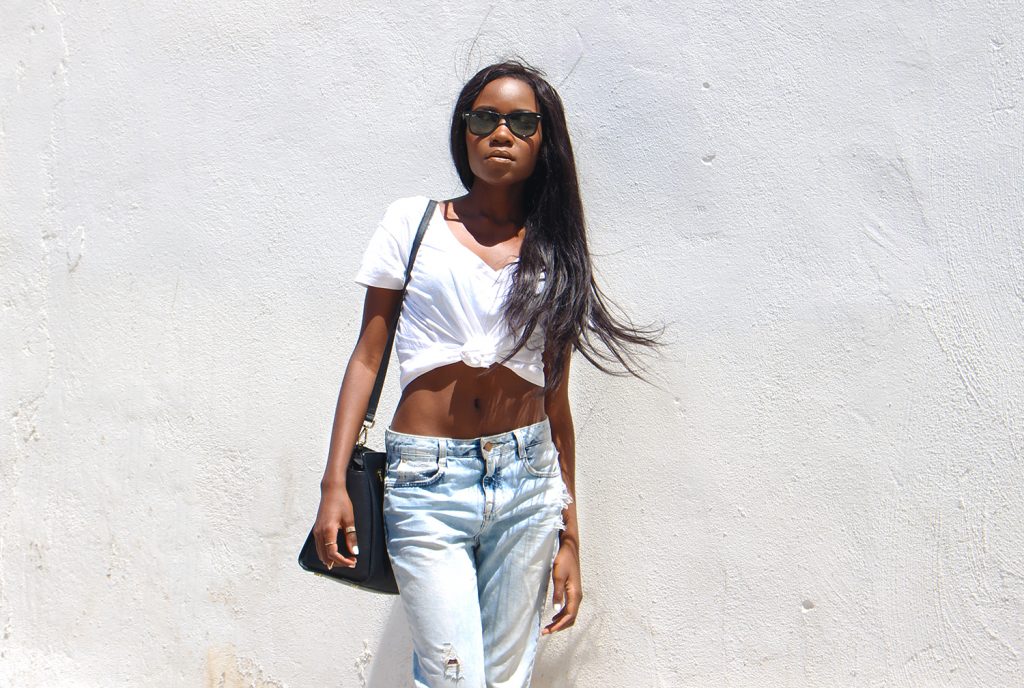 photo cred: Chic Glam Style
Renew your tired old tee into a cute, fun piece by simply taking the bottom of it and twisting it into a knot either in the middle or for an edgier vibe, to one side for a total transformation. By doing this it`ll crop the shirt and cinch the waist in slightly, giving the look a more sexier feel.Pair it up with some high waisted denim jeans or trousers to contrast between the lengths, giving those legs some length!
2) 'Layer,layer and more layers'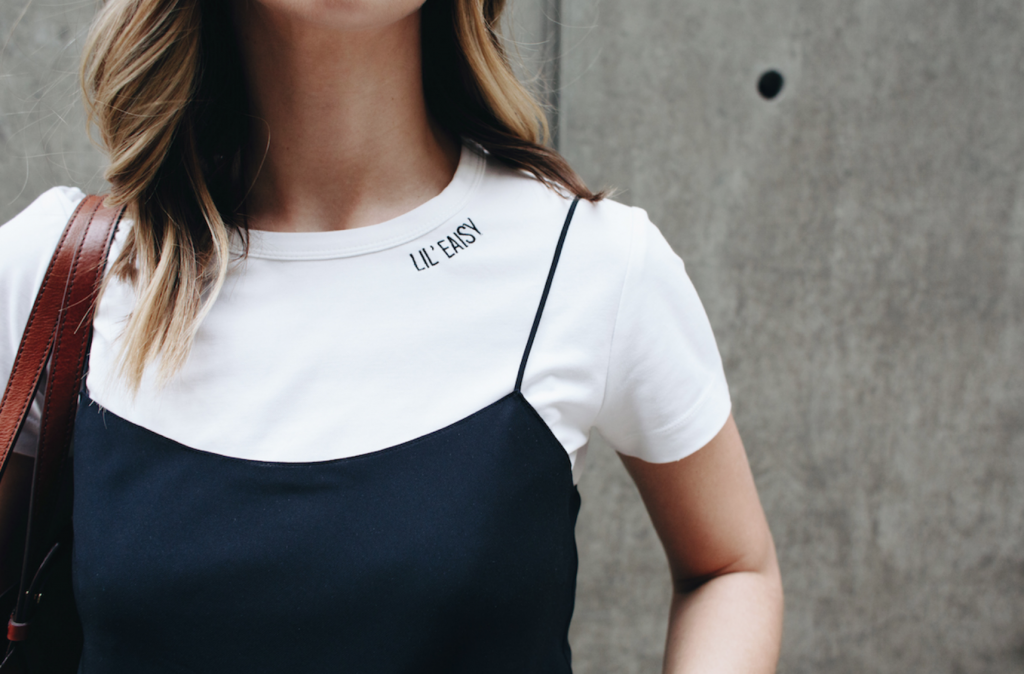 photo cred: Take Aim
Add a bit more character to your looks by experimenting with different patterns and prints by layering bolder tops over a plain t-shirt or vice versa. Bustier tops, tank tops or even an oversized blazer for some Molly-Mae vibes are perfect for this, if you want to feel a little more modest.
3) 'Grunge gal vibes'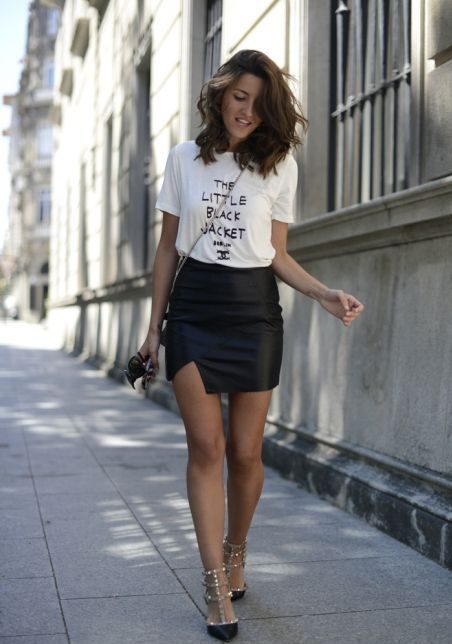 photo cred: Shein Side
A plain white t-shirt or even a printed one can be tucked into a either a ripped denim mini skirt or for a night time look pair it with a vinyl or leather looking mini skirt. Pop on a pair of heels to take this look from day to night. Comfort and style, all wrapped up in one. What more could you want?
4) 'Back to basics'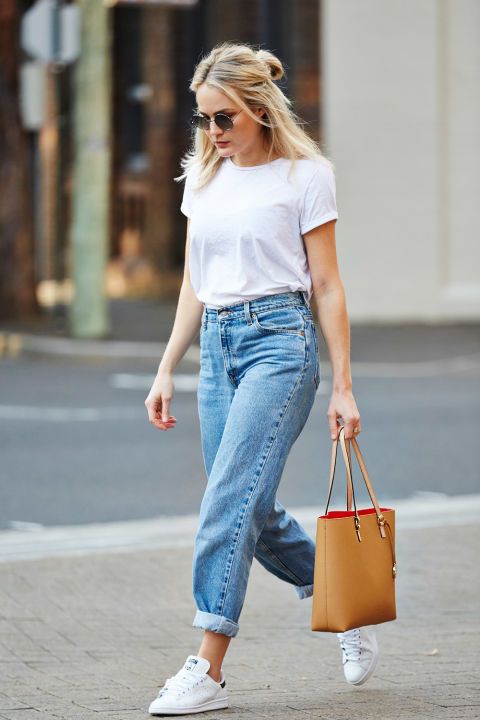 photo cred: Harpers Bazar
You can't really go wrong by pairing this piece with some washed out blue denim jeans and some minimal jewelry for an effortless, summery feel. This ones a classic and won't be going out of style any time soon.
5) 'Dress it up'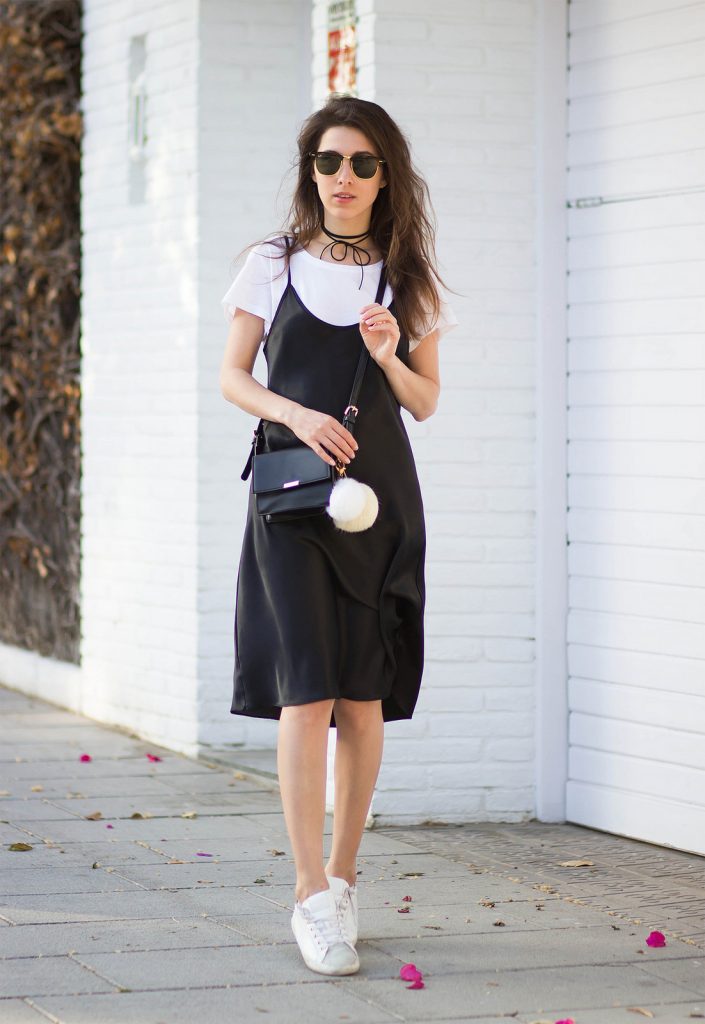 photo cred: Only Wardrobe
No really. Add a flowy shift dress or skater dress over a simple tee and complete the look together with a pair or chunky white trainers or even combat boots for a daring contrast. Complete with a small mini bag for those fun 80s vibes.
By Baldeep Gahir.