KANYE 4 PRESIDENT
Alongside his recent YEEZY x GAP collaboration, Kanye West has officially announced his 2020 presidential run.
West tweeted to his 29.5M followers, celebrating the Fourth of July by officially announcing his bid to become the President of the United States "We must now realize the promise of America by trusting God, unifying our vision and building our future. I am running for president of the United States! American flag emoji #2020VISION."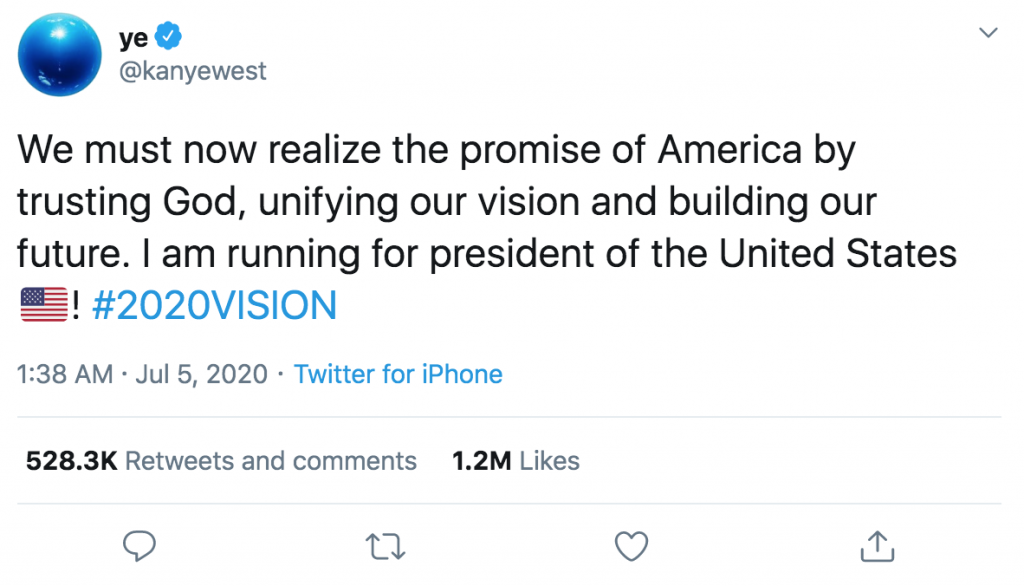 Elon Musk endorsed Kanye's run with the response, "You have my full support!"
Stay tuned for more details as the story develops.