Upcycling & Reworking, with Vanessa Davinia.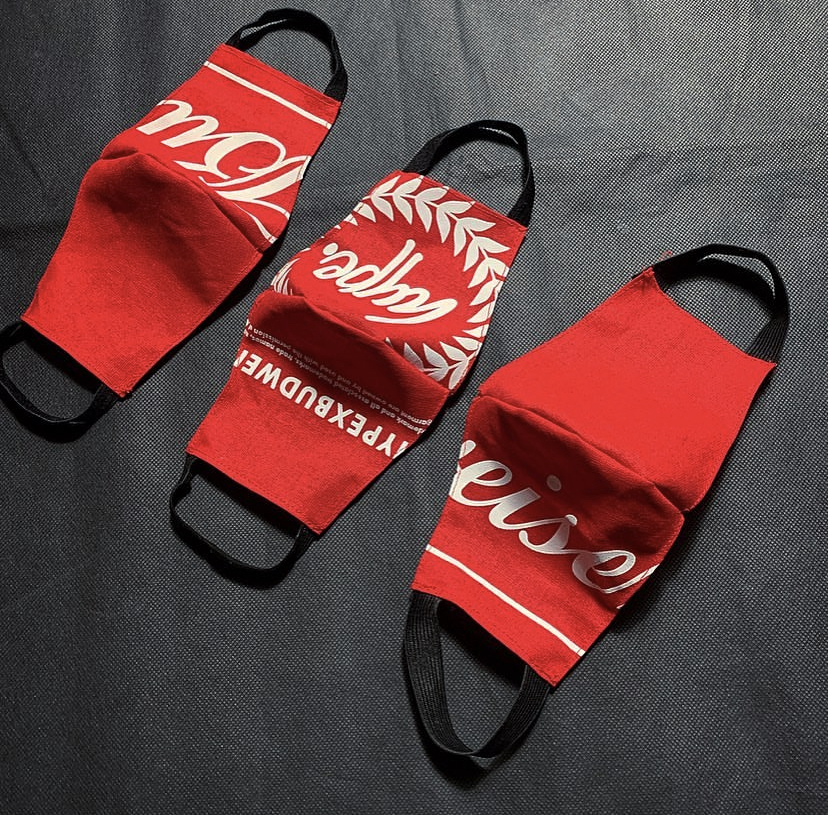 Reworked HYPE. x Budweiser tote bag.
We caught up with Vanessa to chat about creativity and fashion events.
"From the age of 14, i've always been a creative person, and since being in the fashion industry, it's opened my eyes to a lot more and inspired me in so many ways."
"When i attend LFW or fashion events, i'm always given goodie or tote bags, and I always hold onto the ones that are eye catching to me."
"I attended the HYPE. x Budweiser event back in November in Shoreditch, London, and I got given this goodie bag, I loved it. It's bright, made well and stands out. It's not a bag you wear everyday so i decided to make it on-trend by reworking the bag into face masks. That way i or others could wear it and get it noticed more."
"My aim was to keep the Bud and HYPE. noticeable when making the face masks, to acknowledge the brands. They took me about 30 minutes each to make!"
"I love bright colours and to be unique, and this reworked face mask displays my creativity and my personality."
Want to know how Vanessa made these face masks? Head over to her Instagram page here, then click on the 'HYPE' highlight to find out how to make your own.