Bernard Matthews has confirmed the return of one of its most missed products: the Turkey Twizzler.
On Monday, the food manufacturer announced that the corkscrew strips of meat, which were a staple on school menus in the 1990s and early 2000s, will be returning to supermarket shelves, 15 years after they stopped making them due to a wave of negative publicity.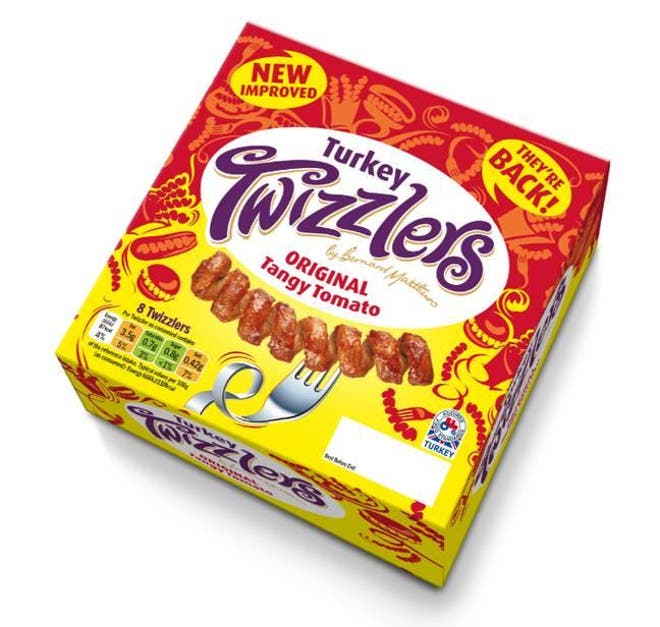 Celebrity chef Jamie Oliver was instrumental in the demise of Turkey Twizzlers after he called them bad for children's health during a TV campaign for better school dinners in 2005.
Speaking of the product's 34 per cent turkey meat content, Oliver said at the time: "The prospect of what else is in them isn't particularly good."
But now Bernard Matthews is relaunching the controversial product with double the turkey meat of the original.
The new, revamped Turkey Twizzlers, have been made using "healthier" recipes with lower fat, salt and sugar, which score orange and green on the traffic-light food labelling system. They also contain 70 per cent turkey meat and no E-numbers.
"We have been discussing the return of the Twizzler for some time," David Leigh, marketing director at Bernard Matthews, told the BBC.
"Obviously we'd like the product to go into schools, but for the minute, we've focused on going into what I guess you'd call mass market retail."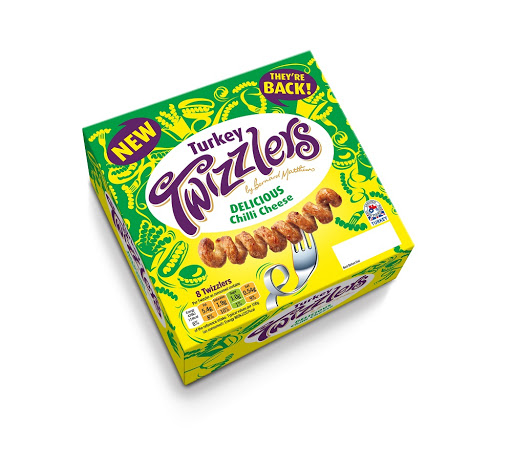 "If you look at our product now and let's say you compared, say, two pork sausages to two Twizzlers, there's 83 per cent more saturated fat in two average pork sausages compared to two Twizzlers," he said.
"So we have spent a lot of time making sure that we are delivering a healthy, a significantly healthier, product than it was before. It is very much a different product."
Turkey Twizzlers will be available to buy from Thursday 20 August, and will come in two flavours: Original Tangy Tomato and Chilli Cheese – both found in freezer aisles retailing at £3.00 for a pack of eight.