Taylor & Hart has just created a stunning ring based on Haribo's Friendship Rings candy. Bringing back childhood memories when kids would "propose" to their crush on the playground, this ring is now all grown up with a fully-invisibly-set ruby band made up of 224 stones, 40 fancy-intense yellow diamonds, and 2.70-carat cabochon yellow sapphire set in a gold basket.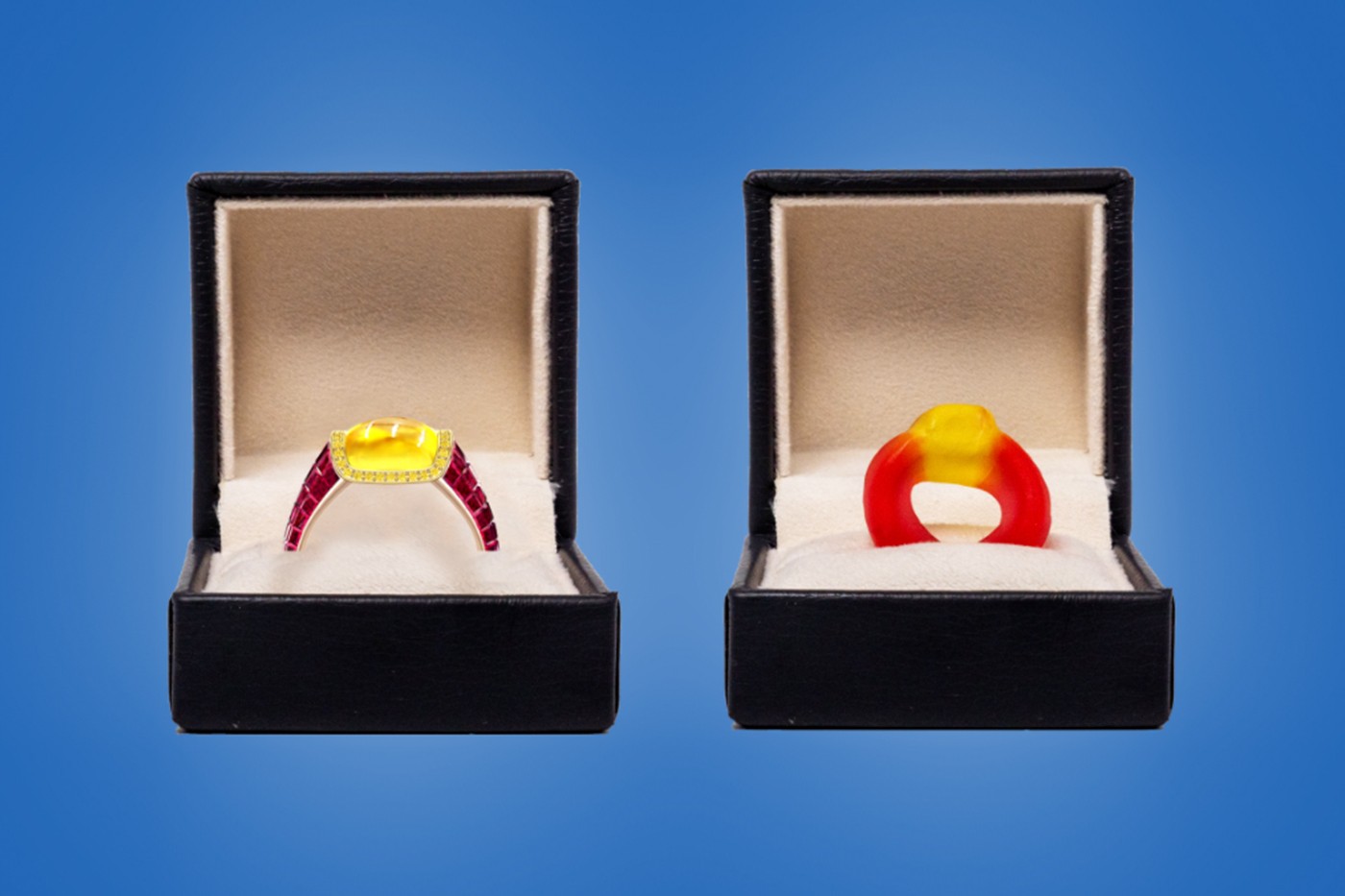 Kate Earlam-Charnley, Design Director at Taylor & Hart, comments, "Made for the daydreamers, the hopeless romantics, those in search of something a little more pure and innocent, this ring is the perfect expression of love. It'll certainly make a great story while also saying 'love is forever.' We can't wait to hear 'Yes' stories from our customers across the world!"
As a funny as some may find this the ring by Taylor & Hart's Haribo-inspired cabochon diamond ruby ring is priced at $34,300 USD.