After popular demand, Shake Shack is now set to bring back the fan-favorite Hot Chick'n, a spicy version of the classic Chick'n Shack Sandwich.
One of the most requested items to date, the Hot Chick'n features a pice of chicken breast that has been slow-cooked in a creamy buttermilk marinade and hand-dipped, dredged through seasoned flour and crisp-fried. The juicy chicken is then dusted with a guajillo and cayenne pepper blend paired with Shack-made cherry-pepper slaw and pickles and served on a fluffy potato bun.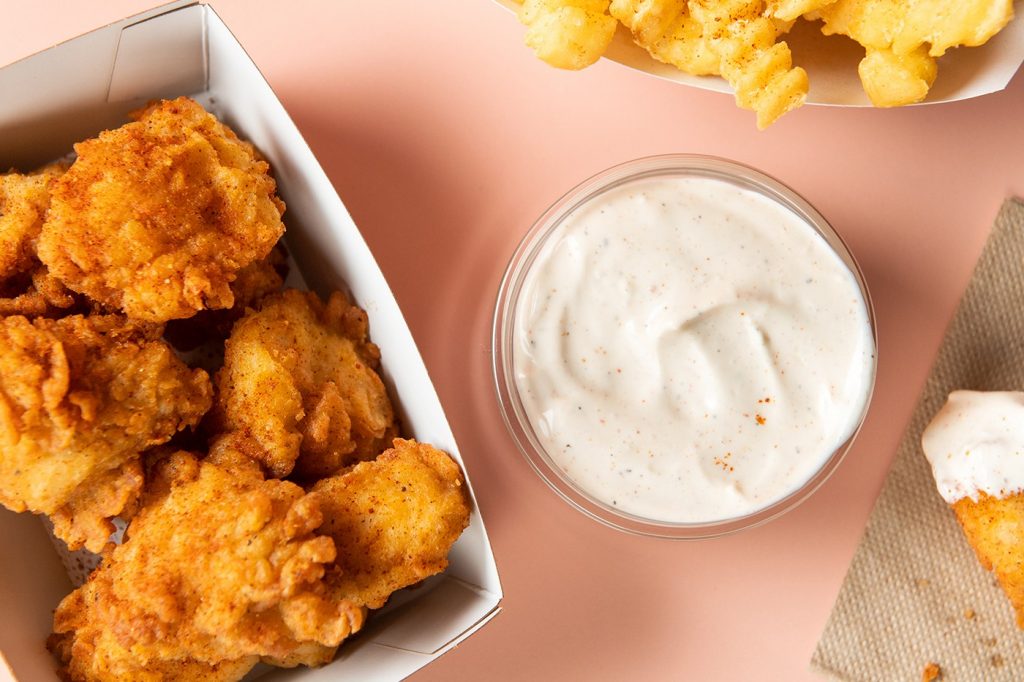 To celebrate the third re-release of the Hot Chick'n, Shake Shack has also prepared new accompanying menu items, the Hot Chick'n Bites, Hot Spicy Fries and Hot Spicy Cheese Fries which carry on the same guajillo and cayenne pepper spice and served with ranch sauce. Additionally, this time around, Shake shack will offer all of the Hot Chick'n items in two spice levels – Hot and Extra Hot, but for those that order through the Shack App or online will have access to a third spice level – Fire.
The re-release of the Hot Chick'n Sandwich and Shake Shack's new Hot Chick'n menu options is set for September 1 for a limited time only.
Photo Credit: Shake Shack