Wanna see how we've kitted out our HQ?, of course you do.
Jump aboard the guided tour.
Let's start off with the heart of the office, the games corner.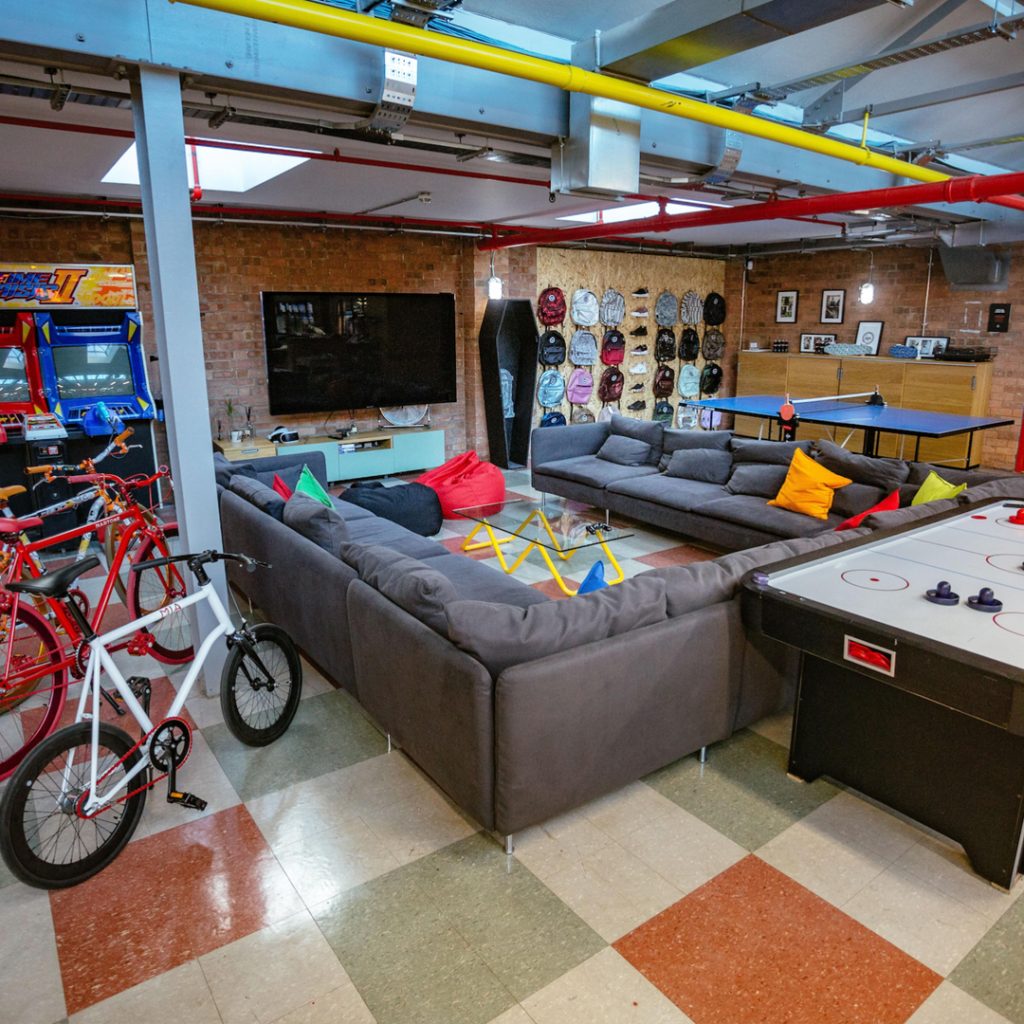 A huge 85″ tv screen where YouTube sessions, Fifa matches and Netflix catchups take place. A ping-pong table and Time Crisis 2 gaming pod where the competitive side of our staff comes out. An air hockey table from our previous Pokemon collaboration party. Complete with a backpack wall to keep creative juices flowing. A coffin prop left over from last years Halloween party and customised bikes, that our Senior Designer, Luke, scoots round the office on.
360 degree turn and welcome to out office!!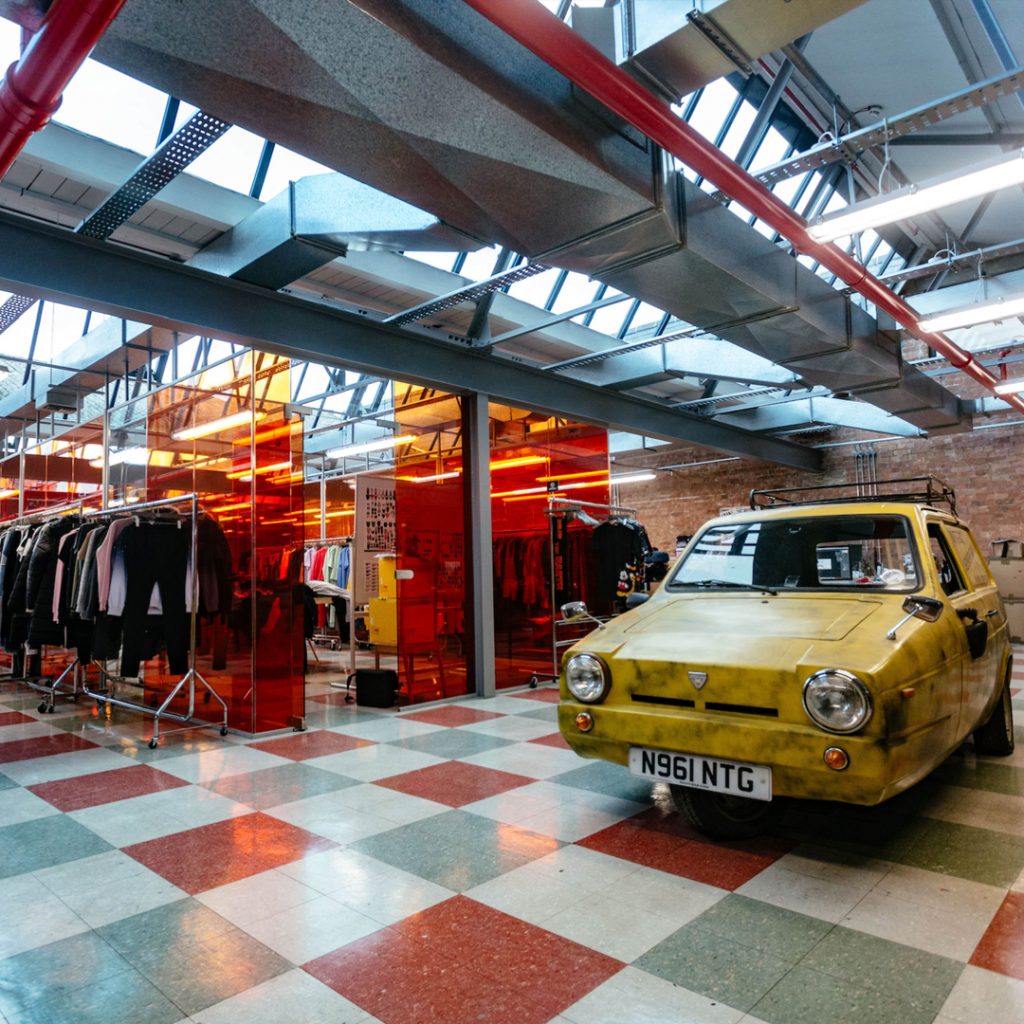 Where to go next?
Turn LEFT:
You'll bump into our Social Media and Marketing team, with rails of samples and boxes of gifting stock, oh, and Babes of the Week. * Embarrassing pictures only! Walk up a few more steps and you'll be greeted with our back office team, these guys can make miracles happen!
Turn RIGHT:
On the far right, our Photography team. With our Head of Photography, Joe, tucked right up in the corner surrounded by photo equipment, samples and quirky props. The island behind is sample paradise where samples get logged in and managed. Take another step behind and your at the design parlour. This is where the magic happens, we have a team of 5 designers that create our ranges. The boss man, Creative Director and Co-founder, Liam, also sits with the design team.
En route: the studio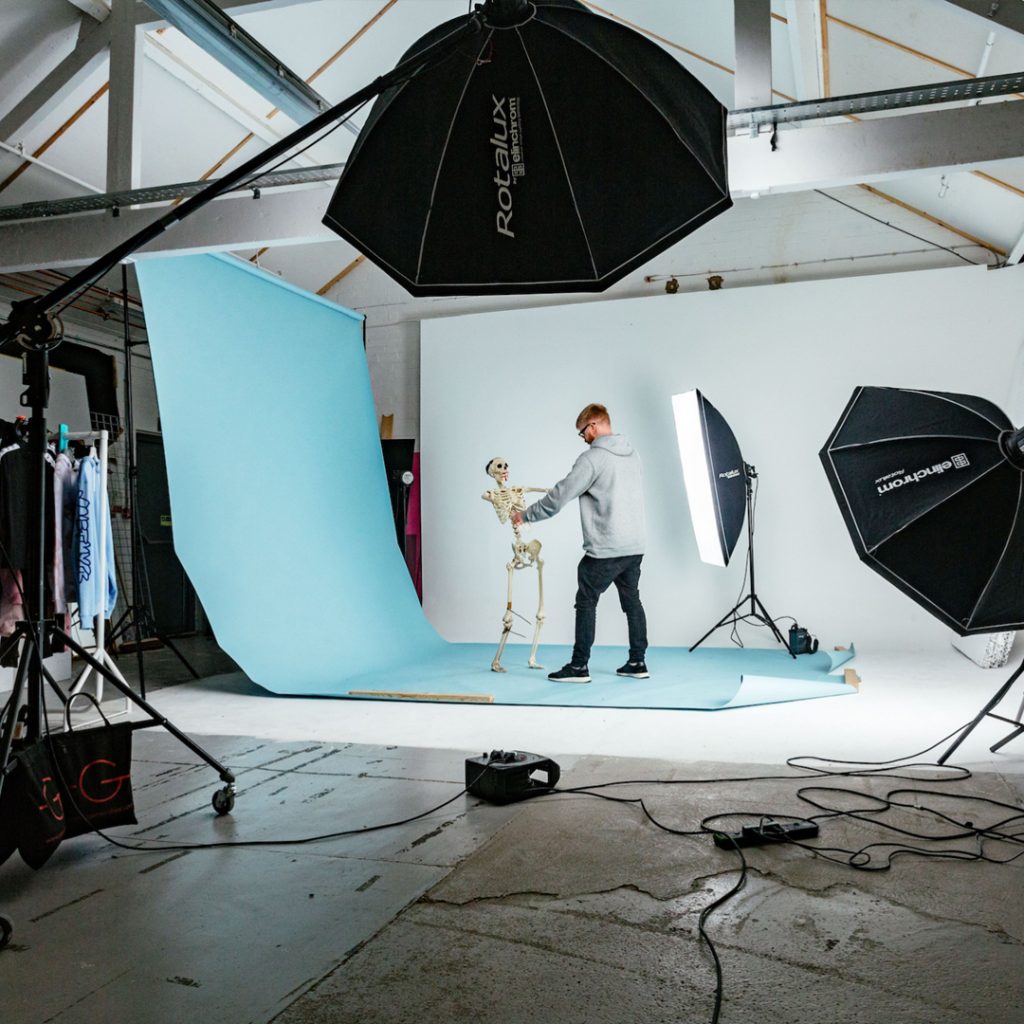 We have 2 studios here in our main office. Both behind the Photography island. In the photo above that is studio numero uno, this is mainly used for our e-commerce. The second studio is where we build our campaign sets. This is where we built the Coca-Cola and Jurassic Park sets, we also take all of our creative imagery in here too!
Jager bombs in the Hype and Hounds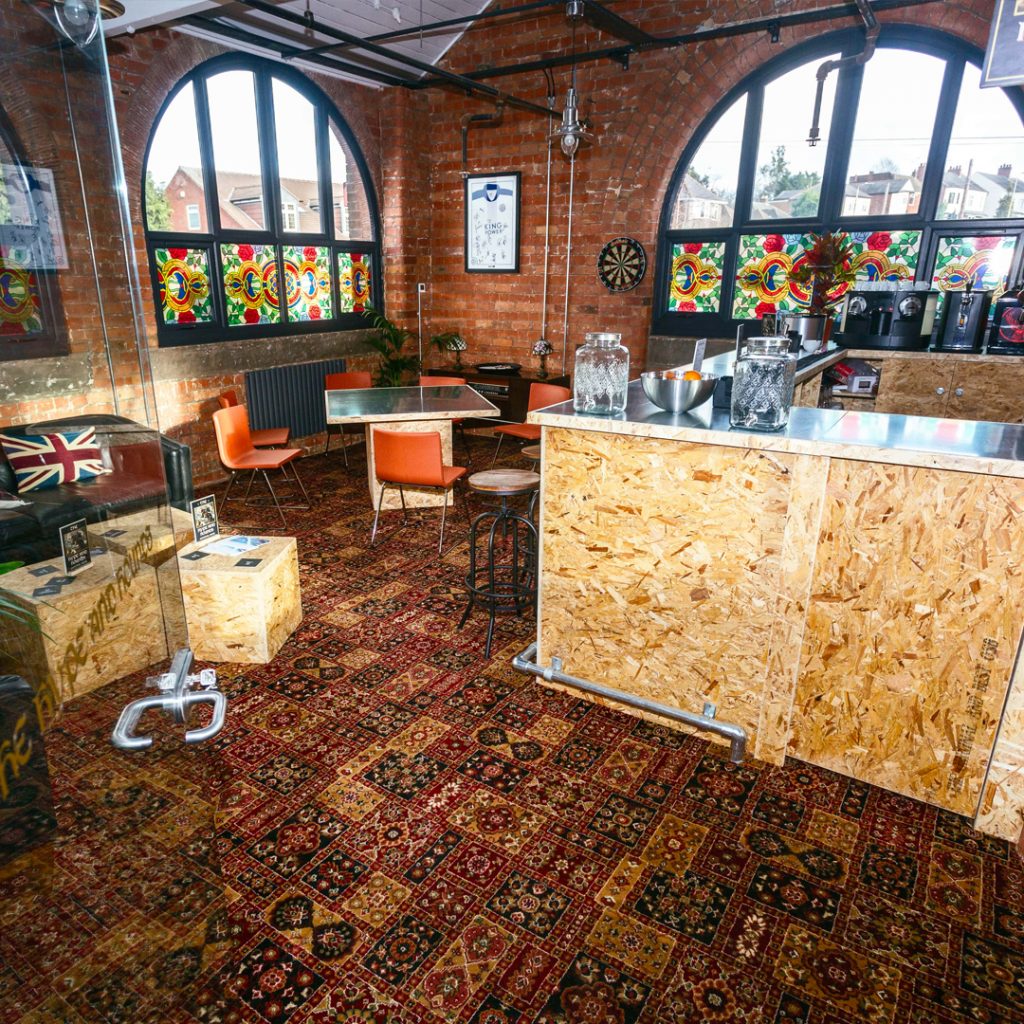 It doesn't matter the time of day, our Co-Founder Bav will bring our guests up to the bar before any meeting for a Jager bomb. The Hype and Hounds is fully equipped like a traditional pub, we even have the awful vintage pub carpet installed too! We use the pub as a meeting room, internal and external.
Showroom of dreams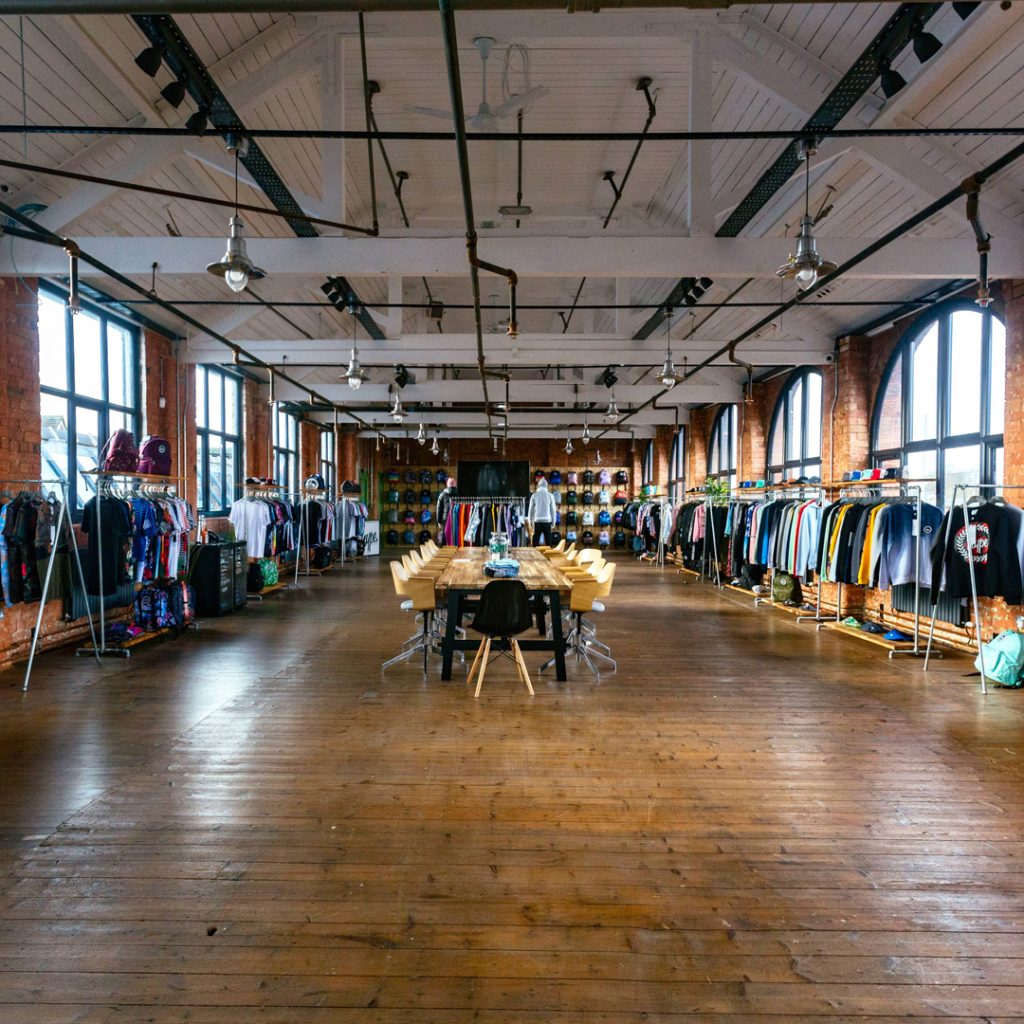 Attached on to the Hype and Hounds, this is where we showcase our upcoming collections to buyers. The design and lay out changes every season.
Collab corridor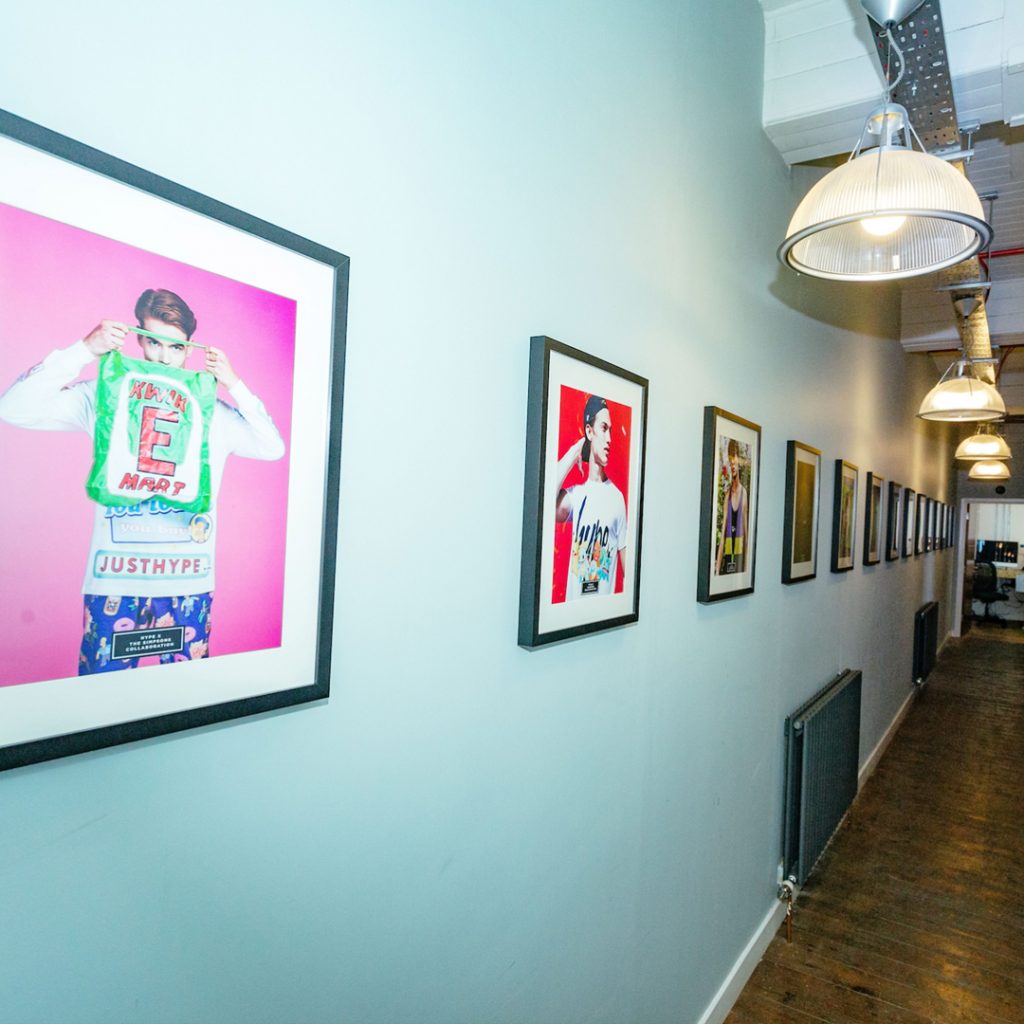 The best image from every collaboration campaign we've done is framed on the wall. Creating nostalgia and reminiscence from the hardwork and fun that goes into creating each event.
HYPE. X Coca-Cola meeting room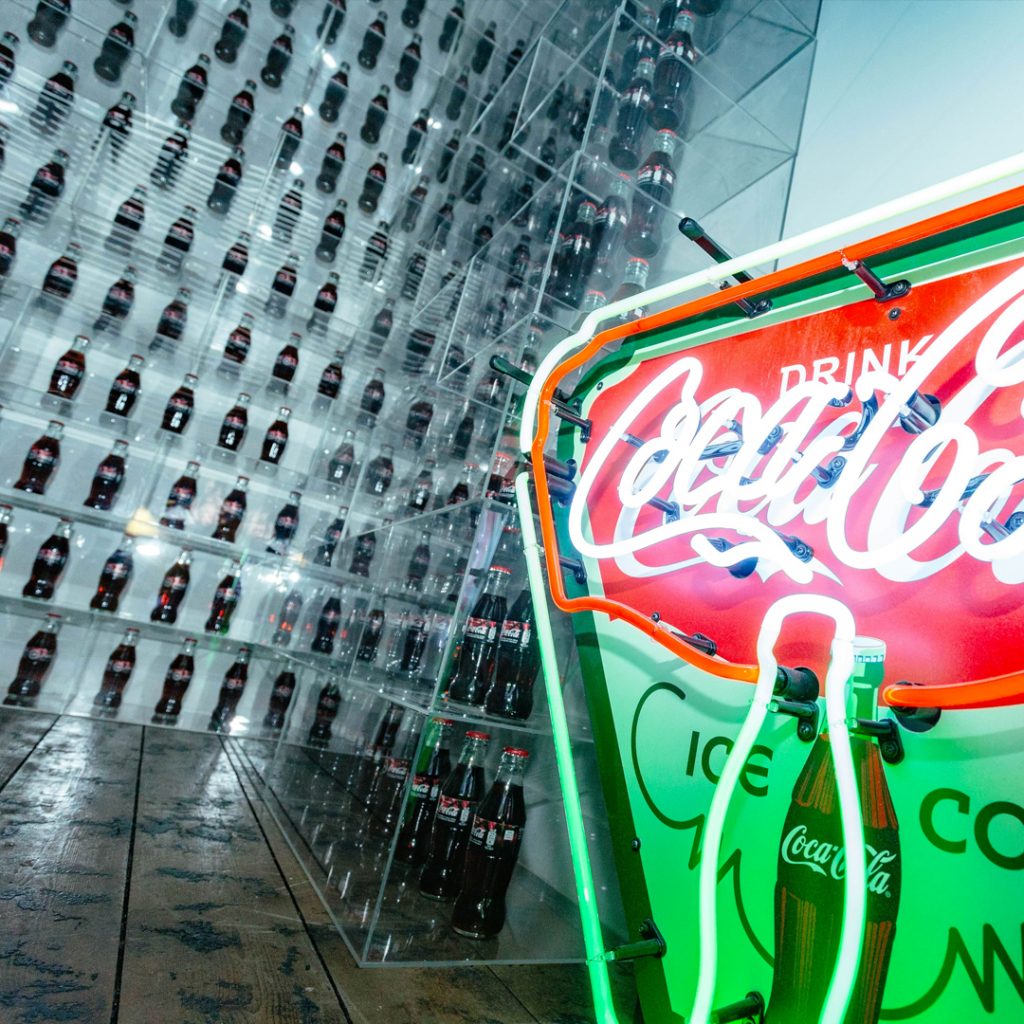 Walking down the collab corridor, you'll find a room filled with co-branded HYPE. and Coca Cola bottles stacked to the ceiling. If you came to the launch party of this collaboration at Box Park, you'll recognise the wall! We use this room for meetings, it has a old-fashioned but modern twist with the decor. Neon signs, coca-cola iconic mini coolers and vintage looking large grey and yellow chairs.
The HYPE. sweet shop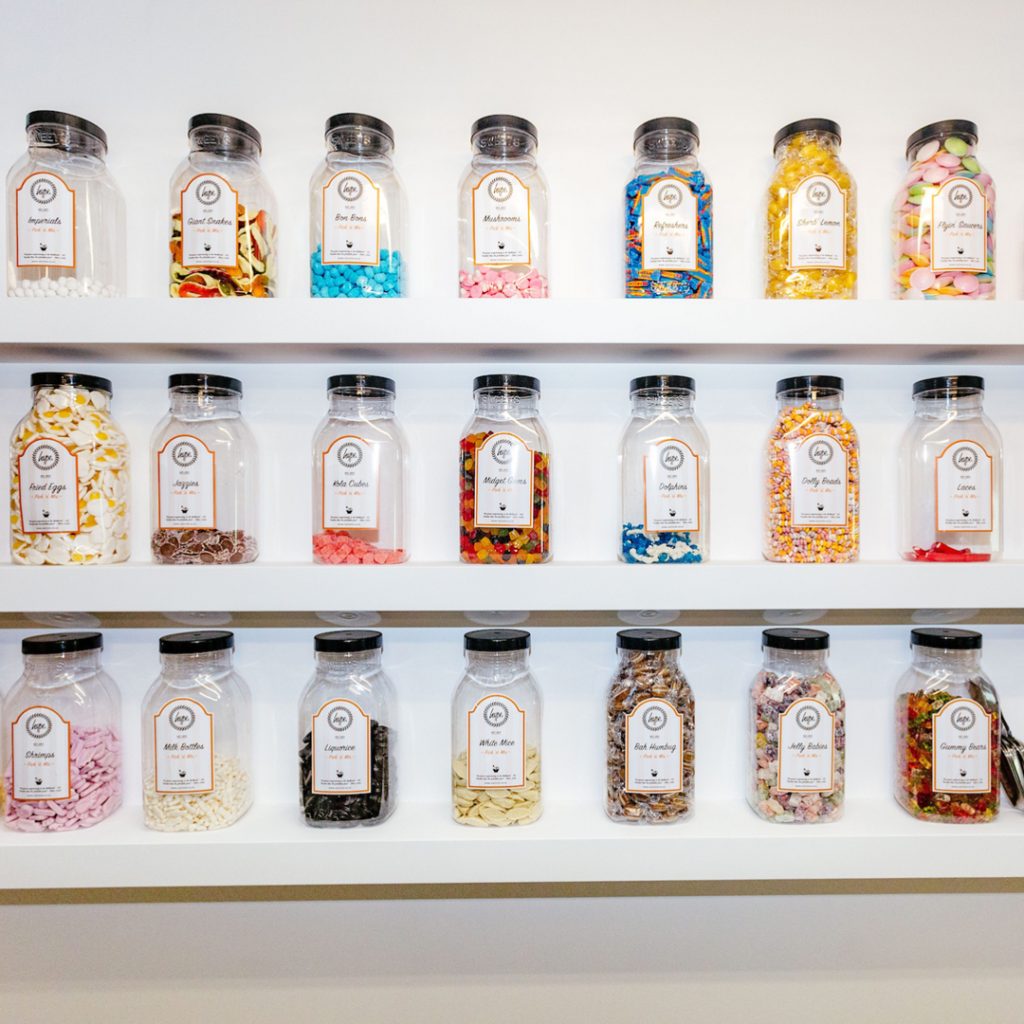 Located down the collab corridor and in our reception with a cool jungle-style wall and seating area with a huge HYPE. neon sign. If you can't find the staff, they've snuck down to our sweet shop for that 4 o'clock indulgent pick me up!
And that wraps up our tour.. We've in the process of referring the entire building, the main office space is moving up to the showroom. We've heard a basket ball court's getting installed!!