Positive news this week and we are ready to take on this next month and smash it as we move forward feeling more optimistic than ever! Now it's time to look up to the stars… you wont be disappointed! Each star sign has something positive to read and we cant wait to share it.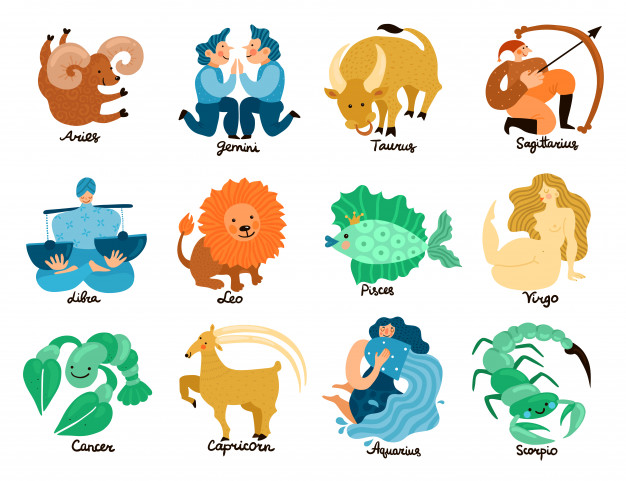 PISCES (FEBRUARY 19-MARCH 20)
It's Pisces season baby and it's your time to shine!
Don't hold back this month, the stars are aligned in your favour and it's time to make a move towards those goals you set in the New Year.
You will find a new sense of calm in March when things that have been causing you worry start to fall into place and your path becomes clearer.
Make sure to practice gratitude when this happens and set the intention for more good things to come your way.
ARIES (MARCH 21-APRIL19)
Aries, this month is all about getting sh*t done.
Following some positive news, you are feeling a new wave of motivation.
Use this to your advantage and tackle those tasks on your to-do list.
Distractions may come your way but stay focussed on yourself and the benefits will become clear.
TAURUS (APRIL 20-MAY20)
Your work life is becoming more overwhelming day by day but keep it together sis.
A little rest and relaxation is all you need to keep your mind right.
This month is all about managing how you react to the external forces in your life.
Remember you are in control so take a step back and remind yourself who you are.
You got this!
GEMINI (MAY 21-JUNE 20)
Get networking Gemini.
March is bringing out your social side as new people will come into your life in some form or another.
You may be hesitant at first but by welcoming a shift in your circle you will open yourself up to new possibilities that will take you by surprise.
CANCER (JUNE 21-JULY 22)
Your mood will soon lift, dear Cancer.
This month your positive mental attitude will return as you feel a new sense of hope and excitement for the future.
Things from your past may try and dampen your spirits but let's forgive and forget.
Move forward and don't look back babe.
LEO (JULY 23-AUGUST 22)
Balance is key this month as a new relationship goes from 0-100 real quick.
Keep your cool and don't lose focus on your work, friends and family.
Take time to prioritise what matters most but in the end remember to enjoy yourself and live in the moment.
VIRGO (AUGUST 23-SEPTEMBER 22)
This month is serving some real tea, Virgo.
Drama comes knocking at the beginning of March but don't stress sis, just go with the flow and everything will work itself out.
Keep your eye on the ball as an exciting opportunity lies ahead of you if you are able to spot it's potential and grab it!
LIBRA (SEPTEMBER 23-OCTOBER 22)
Libra, you're in luck.
The cards are in your favour this month as you are blessed with some good news which has you feeling a sense of relief.
Spread that positive energy to those around you who may need it and perform a random act of kindness when the time feels right.
SCORPIO (OCTOBER 23-NOVEMBER 21)
Inspiration is all around you, Scorpio.
This month will give you a new sense of creativity as your senses are inspired like never before.
Channel your creativity into whatever feels right.
Try out a new hobby and it might just lead to something magical.
SAGITTARIUS (NOVEMBER 22-DECEMBER 21)
Your relationship is on fire this month, Sagittarius.
Whether it's a new flame or a long-term partner, your passion for your love interest will intensify.
Embrace this new energy with open arms and go with the flow, it might be just what you needed after all.
CAPRICORN (DECEMBER 22-JANUARY 19)
Health is wealth, Capricorn.
Focus on wellness this month and get your routine in check.
You will gain a new sense of control over your physical and mental state with some changes to your everyday habits.
You will find the smallest changes make the biggest difference so give yourself credit for the little things along the way.
AQUARIUS (JANUARY 20-FEBRUARY 18)
You've had a hell of a lot going on these past few months, Aquarius.
It's time to hit pause and chill for a sec. Find peace in the present and take time to reflect on what you've achieved recently.
It's so important to see how far you've come and be proud of yourself, you did it!