Earlier this week, some users on Instagram reported that they were no longer seeing the number of likes on posts. The platform has now confirmed in a statement that the disappearance was because of a "bug." But it is important to understand that the "bug" is part of ongoing private tests experimenting with hiding like counts to improve user experience!
Although the "bug" has no been resolved, the hiccup is a reminder of the direction Instagram is heading and the "bug" could be set to stay.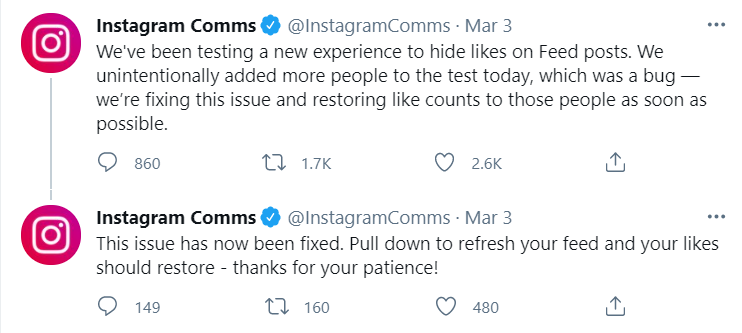 Towards. Since 2019, Instagram has been rumoured to be working towards maintaining focus on photos and videos rather than the likes. It is very possible that sooner or later the likes count feature on the platform could be gone for good.