HYPE. X THE SIMPSONS
"I feel like I want to be Bart but now I'm getting older I'm turning into Homer," – HYPE. Senior Designer, Farley Vaughan. Inspired by America's favourite animated family, we created a sell-out collection. With Homer, Marge, Bart and Lisa taking centre stage and instantly-recognisable vivid colourways this cartoon vision turned into a reality.
WHY SIMPSONS?
Being one of HYPE. Founder, Liam Green's favourite TV shows whilst growing up, he couldn't pass the opportunity to bring Springfield to life. We wanted to incorporate the iconic Simpsons brand and all that comes with it including Homer's favourite Duff beer, pink-iced doughnuts and Apu's Kwik E Mart.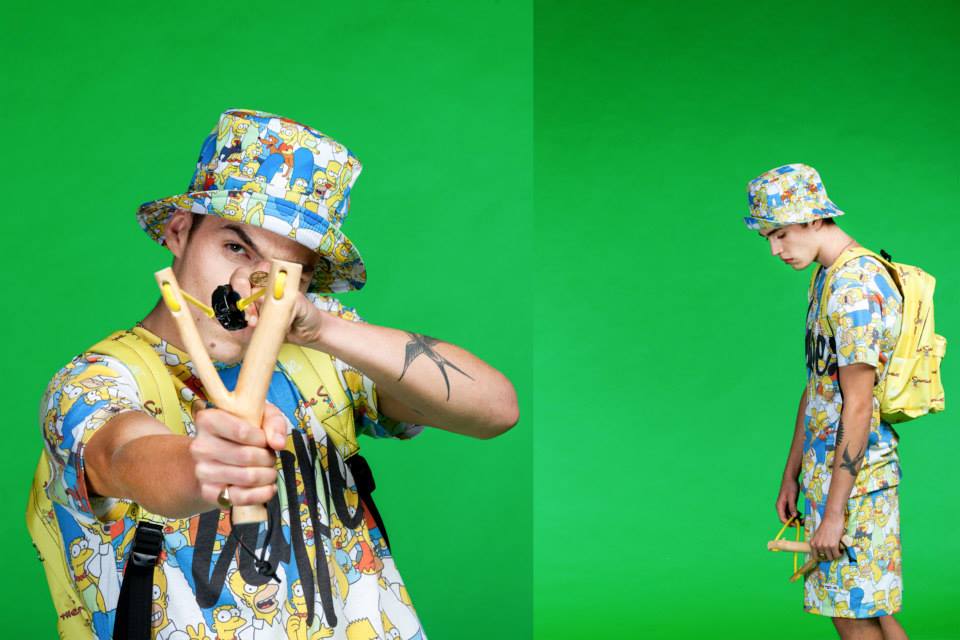 THE INSPIRATION
We designed a collection that let both brands traits shine through. We kept with our florals, space and water themes, and had a huge selection of Simpsons characters to choose from. This was our now-Senior Designer Farley Vaughan's first ever collaboration he designed, "going from just ideas and concepts to a full collection in store with a launch was total madness."
The inspiration behind the collection came from Farley wanting to create designs that "even Bart would want to wear."
I got to re-visit my childhood and watch old episodes, you forget just how funny it is. I would totally love to do a round two! I'd go for a more smarter approach with more emphasis on details."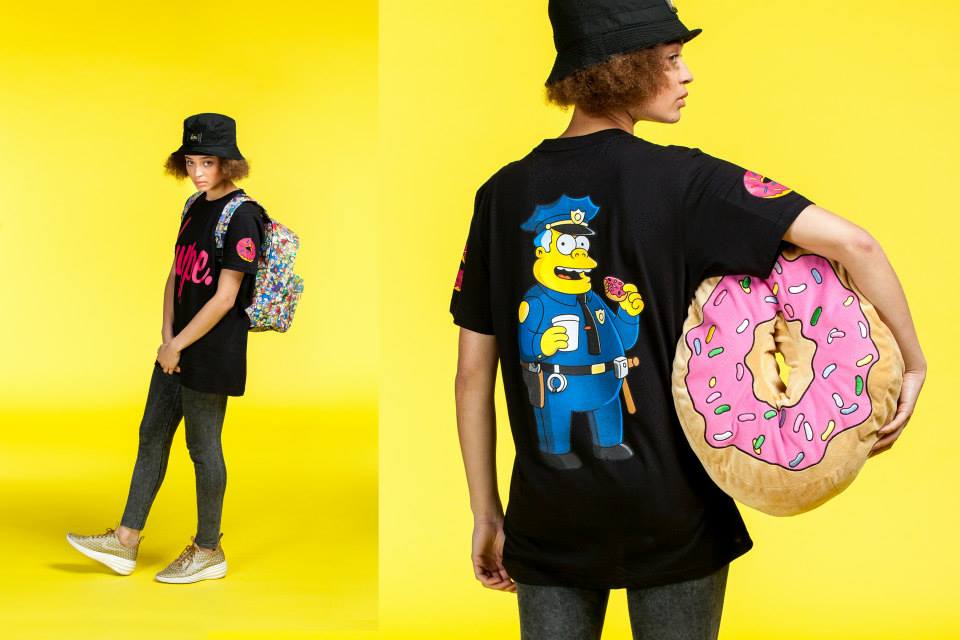 BEHIND-THE-SCENES
The set was a reflection of the program: bright colours, fun and Simpson-esque. Photographer Gobinder Jhitta, wanted to encapsulate what The Simpsons meant to him, keeping the set very bright, expressive and in your face; "taking elements from the show and collection tied the set together." "Seeing it all come together is an amazing feeling, but you can plan an idea and get funny looks from people as it sounds like total nonsense but seeing it pop and work in front of you is always the one."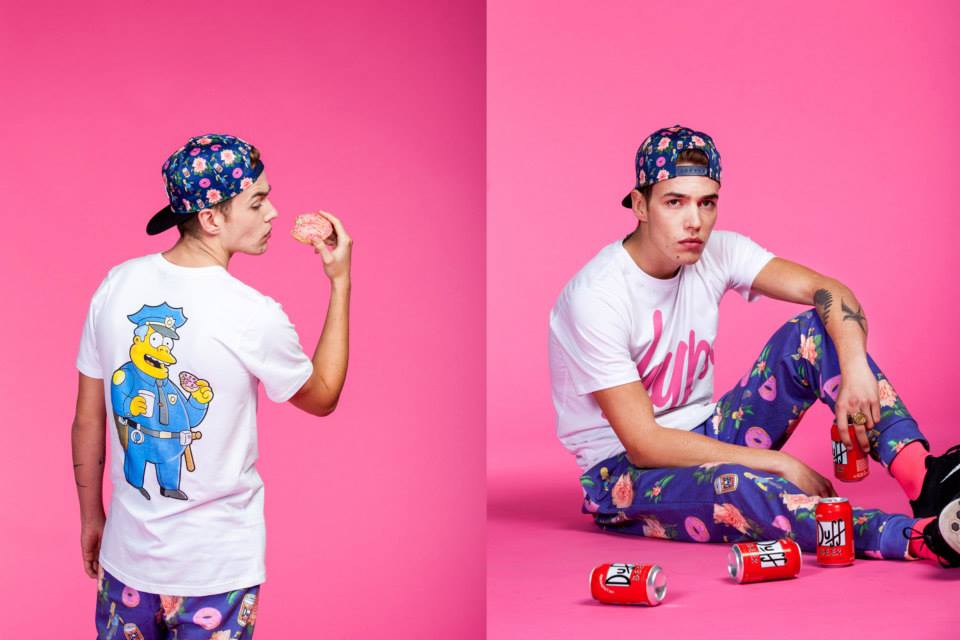 LAUNCH PARTY
Of course, every collaboration launch, it's a HYPE. tradition to throw a party, and that's exactly what we done. Showcasing the collection at our Boxpark store in London, we had special appearances from Homer and Bart themselves. Dozens of doughnuts, a vinyl print of Homer on the floor, a chalk board that represented the opening title sequence of a Simpsons episode and cardboard cut outs of characters such as the much-loved Chief Wiggum and Krusty the Clown.Not wanting to cut the party short, Shorebitch hosted our after party at Case Negra. London. Drinks were following, everyone dressed in the collection and of course more Simpson characters turning up.