HYPE. X COLAB HAIR
We're from two separate sides of the galaxy and we've teamed up to give you something you never knew you were missing!
With an electric-magnetic pulse bringing us together, it was only natural to create a Limited Edition with Colab; an award-winning dry shampoo crafted by a team of beauty insiders, including international blogger Ruth Crilly.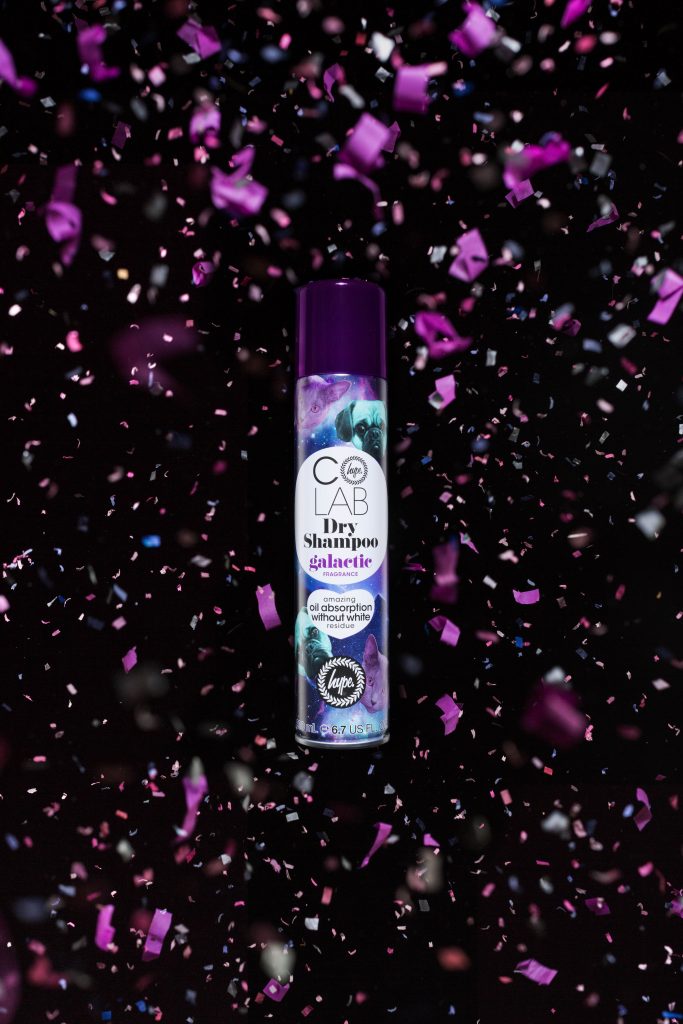 Galactic Dry Shampoo has a cosmic vibe and out-of-this world, heavenly scent, giving your hair an instant wow-factor. If you ever wondered what the galaxy smells like, this is it, with subtle hints of a citrus and cinnamon combination.
You'll find a throwback style print with our Iconic cat and of course our much-loved HYPE. dog, Luna the Pugalier.
Spray the brilliant quick fix formula into roots for amazing oil absorption without the white residue for effortlessly refreshed hair in an instant. Shoot for the stars!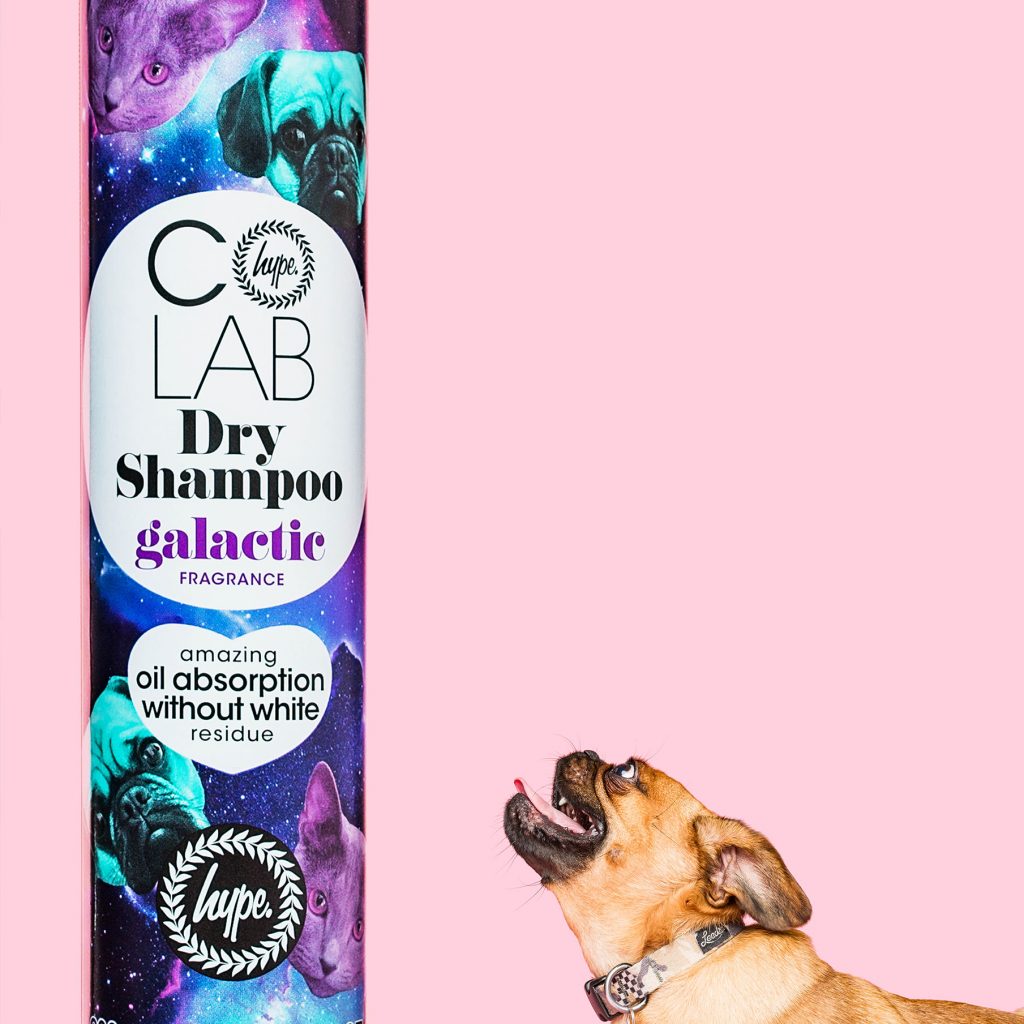 The launch Party
An exclusive-invite only event was held in the centre of Covent Garden, London, to showcase the launch of ColabHair exclusive to Boots UK Online and Stores. A Model Recommends, Ruth Crilly, was among the guest list, as well as YouTube sensations, The Chapmans.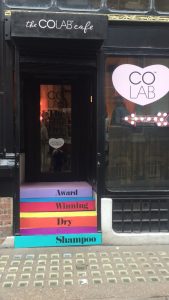 The theme was #COLABCAFE with a sushi-style conveyer belt to showcase all 9 dry shampoo bottles. With Sugartits providing mouthwatering personalised doughnuts, cookies, and glitter candy floss, it was hard to choose what to go for first.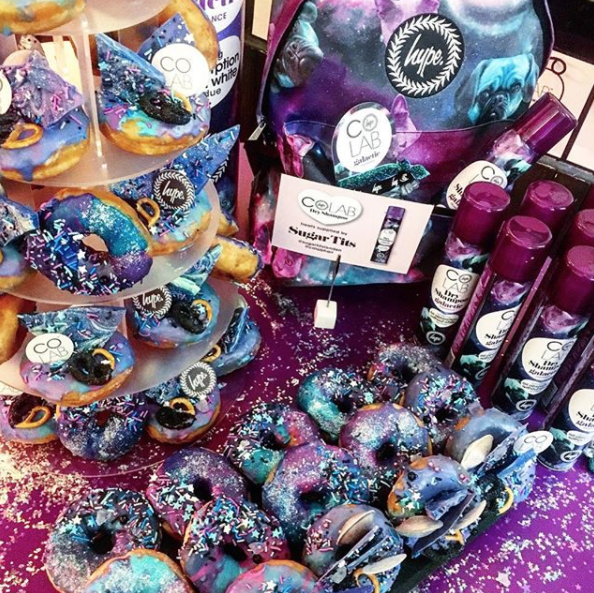 Downstairs presented a Beauty and the Beast style set-up, with the fragrance ingredients on display.
Now available exclusive at Boots.