HYPE,: THE STORY
Reality creates dreams, and dreams become reality.
Who would have thought, the words 'Get Your Own Fucking Lighter' inscribed onto a lighter, and a simple script over a floral-printed tee would turn into a household name and become an instantly-recognisable global brand.
HYPE. started off with a small office space in Leicester, rapidly taking over the whole building. Employees would grab a skateboard to get from unit to unit, dodging security, and taking photoshoots on the roof.
With the use of Social platforms, HYPE. made their mark in the fashion world. With global superstars such as Jay-Z, Cara Delevigne and Tom Hardy representing the brand.
Currently, HYPE. have two offices, one in the heart of Shoreditch, London, and the headquarters residing in a-then-abandoned warehouse. Transformed with the Trotters Independent Trading Co three-wheeler, The Hype and Hounds pub, a games area with Time Crisis 2 and interior and exterior graffiti.
The first batch of stock sold out within a matter of hours after winning a t-shirt printing competition on Facebook. The magic just keeps on happening, and HYPE. can now be found in over 1300 stockists and 27 territories worldwide.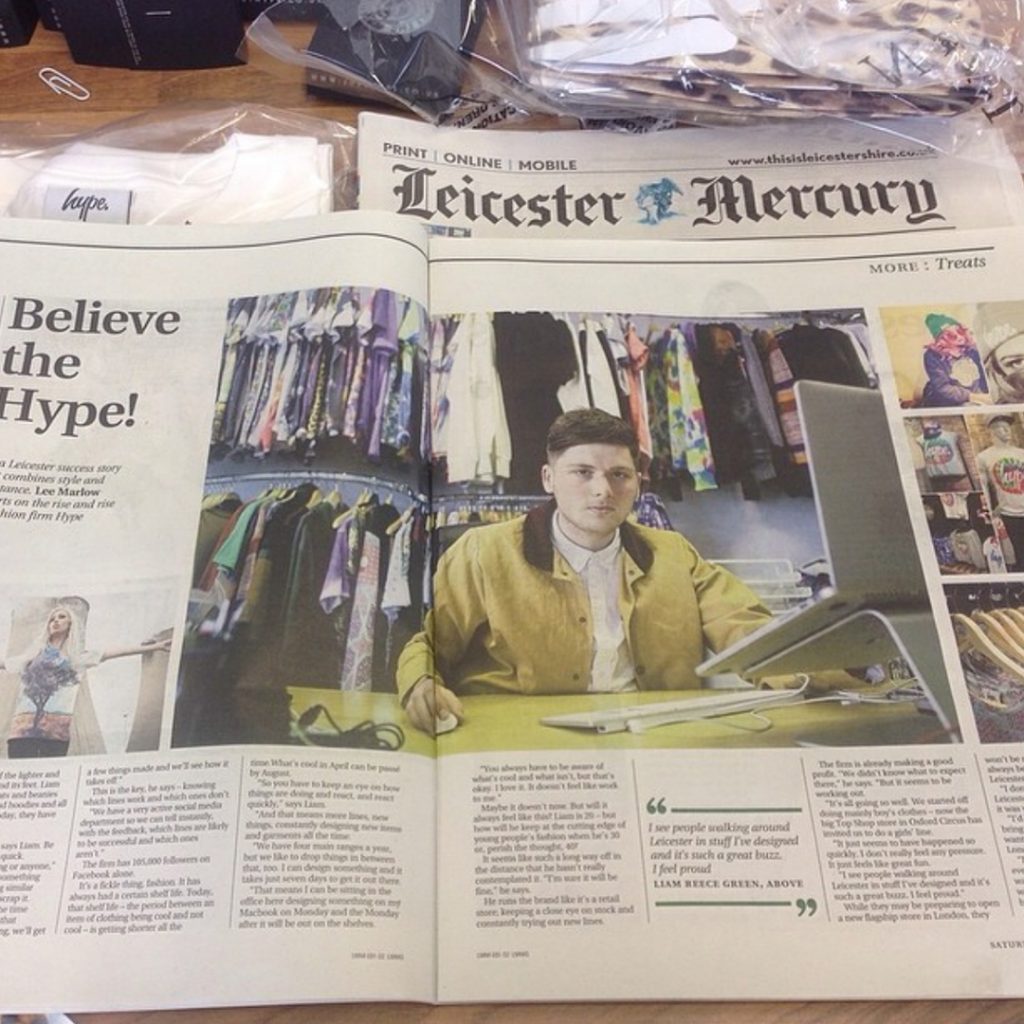 Image above: Founder, Liam Green's first ever interview about the brand.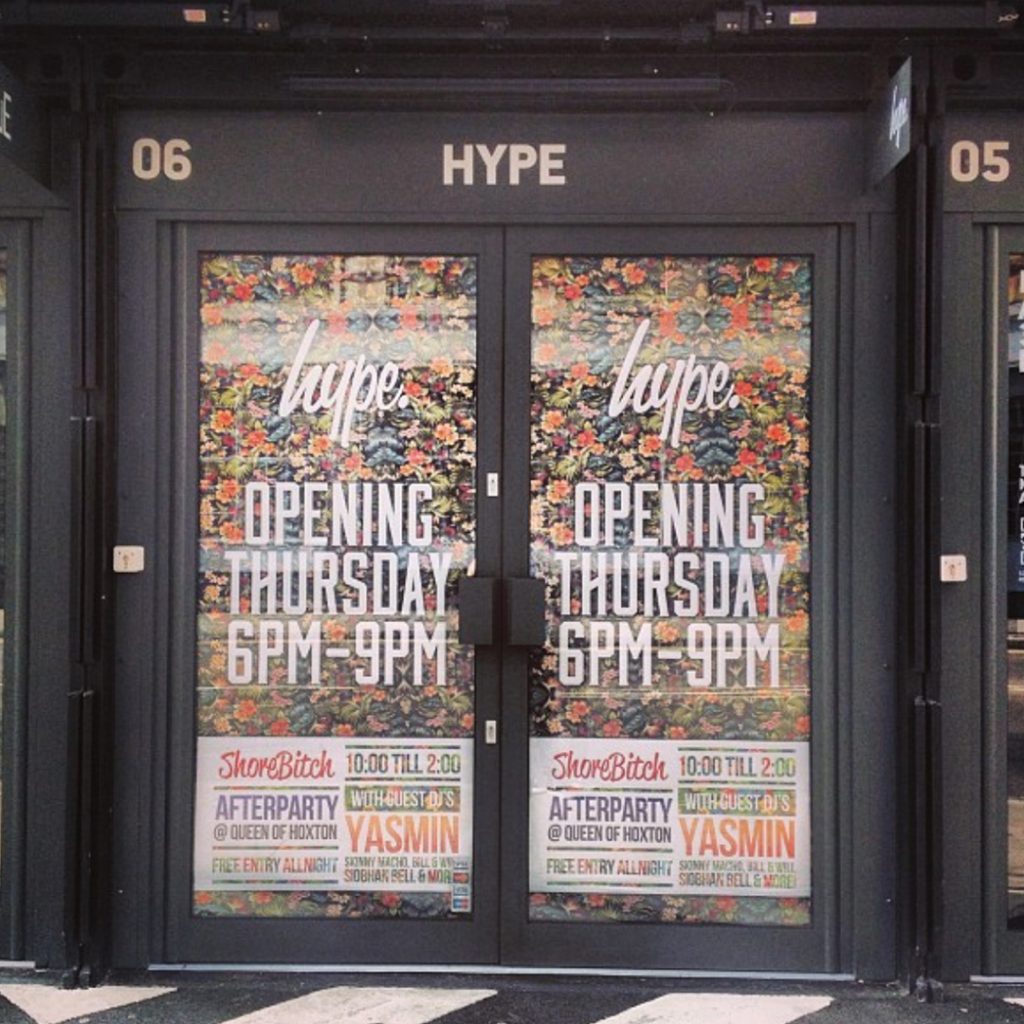 Image above: HYPE.'s first store at Box Park, Shoreditch, London.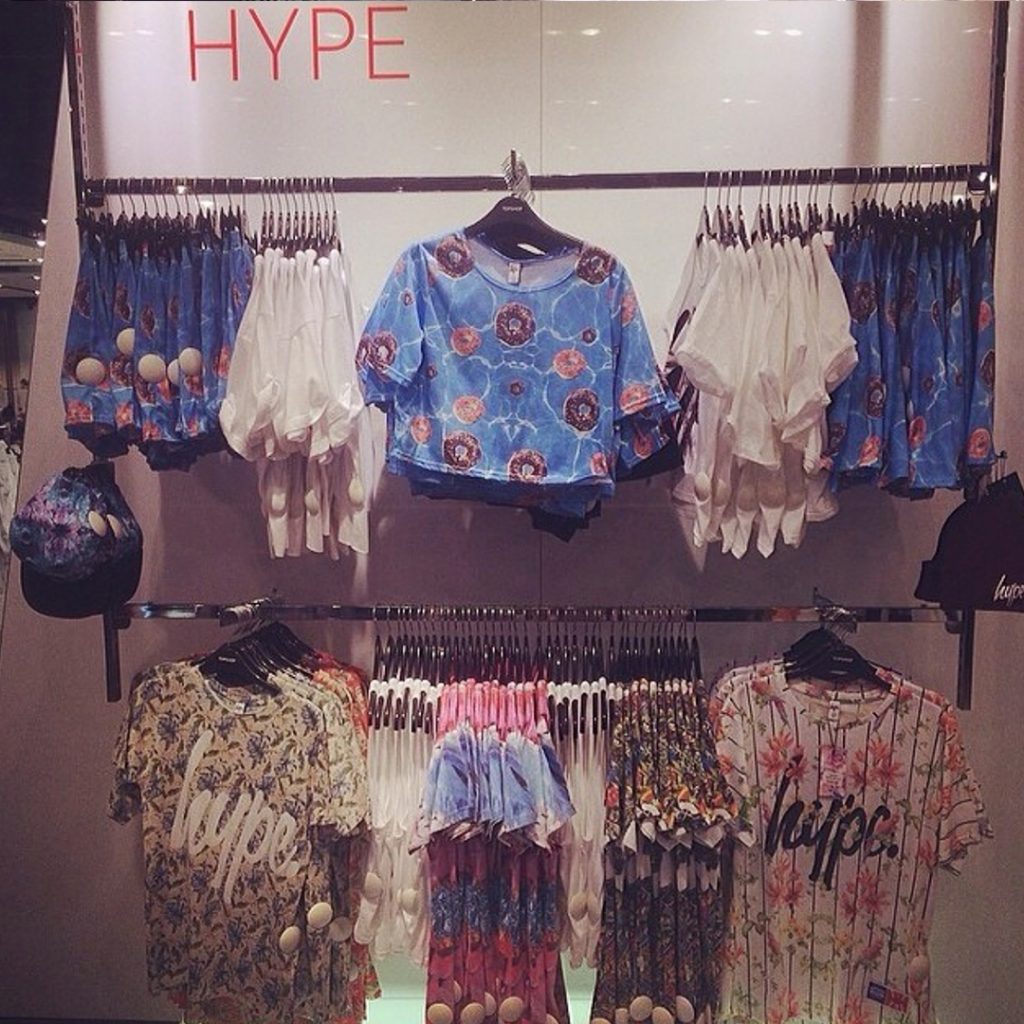 Image above: HYPE. Wmns first ever collection in Topshop's Oxford Circus flagship store.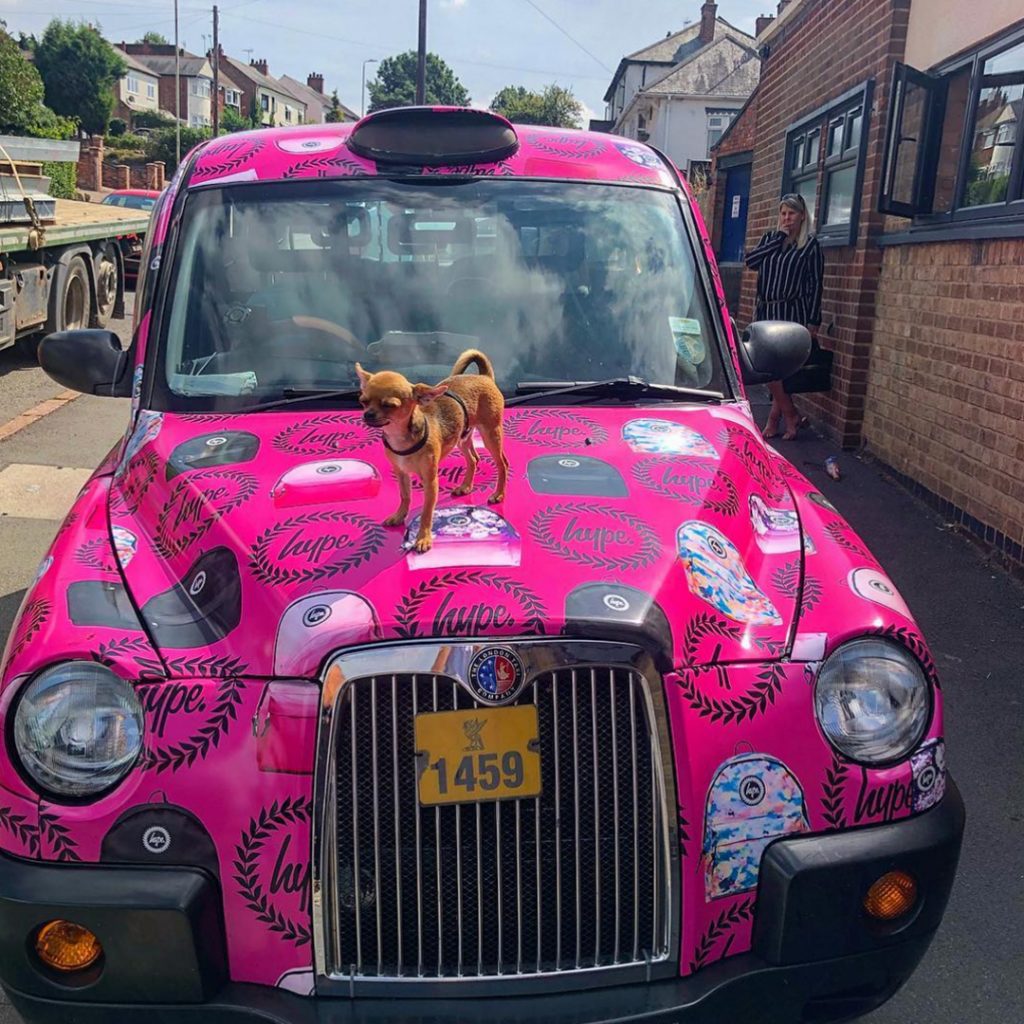 Image above: The first ever HYPE. taxi, featuring Archie!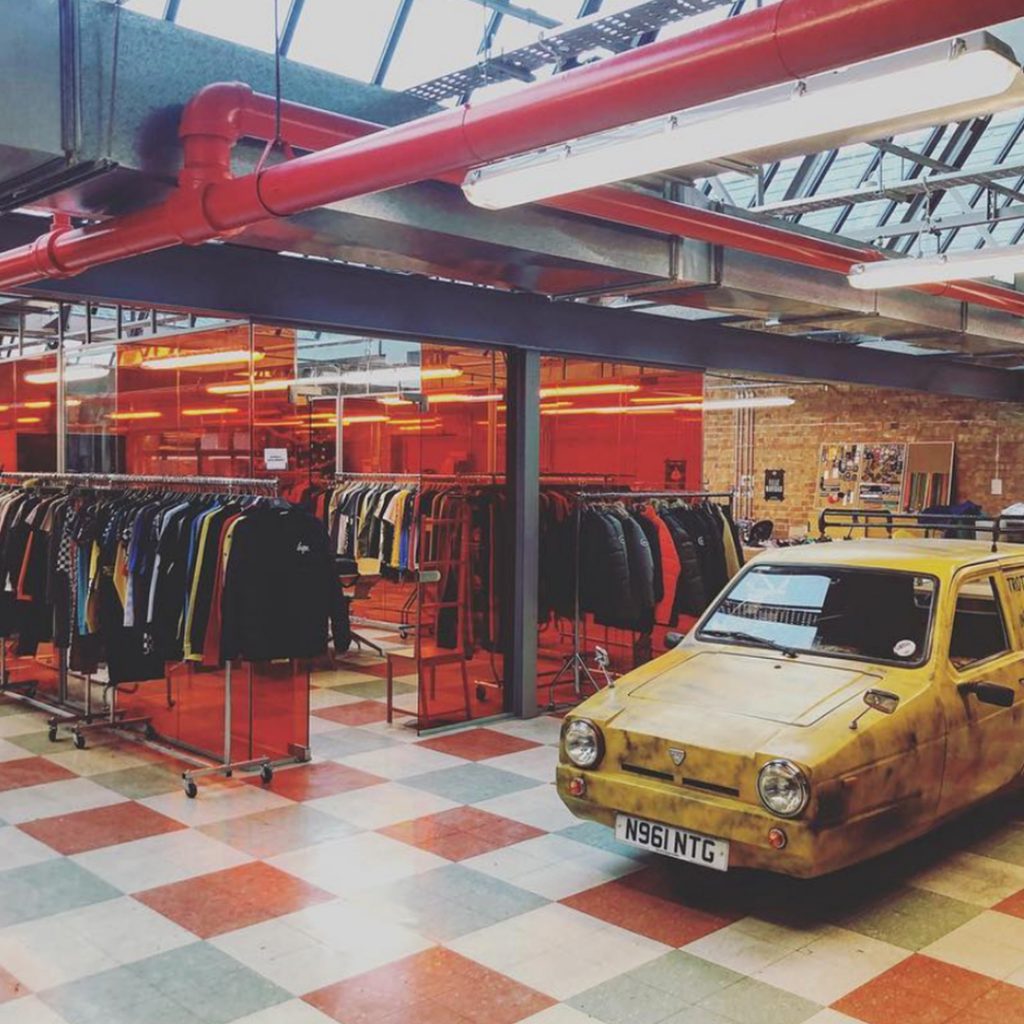 Image above: The HYPE. HQ. Based in the heart of the Midlands, Leicester.