Move over jeans, it's all about the joggers this season. Joggers have truly earned a place in
my heart, and to be honest i'm actually not quite sure when the last time I wore jeans was.
Shocking. Gone are the days where you may have associated tracksuits and jogging
bottoms with looking scruffy, as this wardrobe staple piece has earned its place by providing
a chic and urban look. I'm here to show you four different ways on how to style them, and
how to fix your fit from looking bummy to bougie.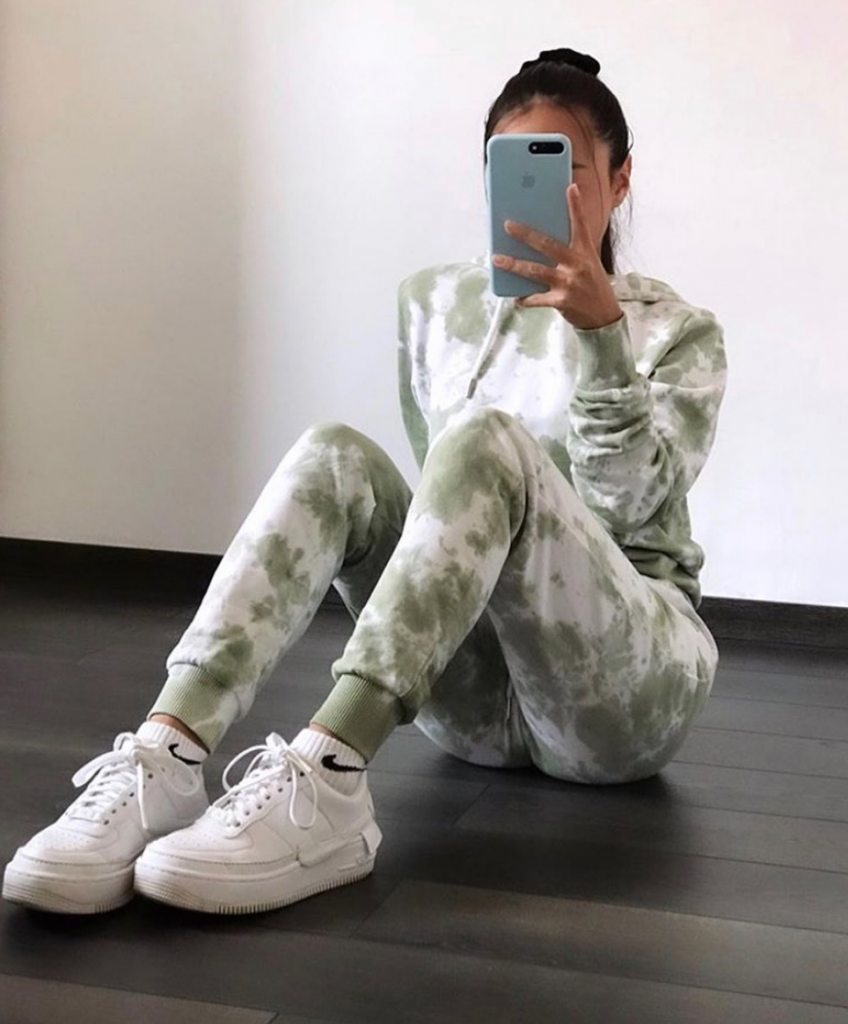 1) Instead of opting for a pair of plain Jane joggers, why not dress up your fit by
incorporating a trendy,fun print into your look? Add a splash of colour to your gloomy
autumnal days by sporting these fab tie-dye joggers, that are the perfect combination
of both cute and comfortable.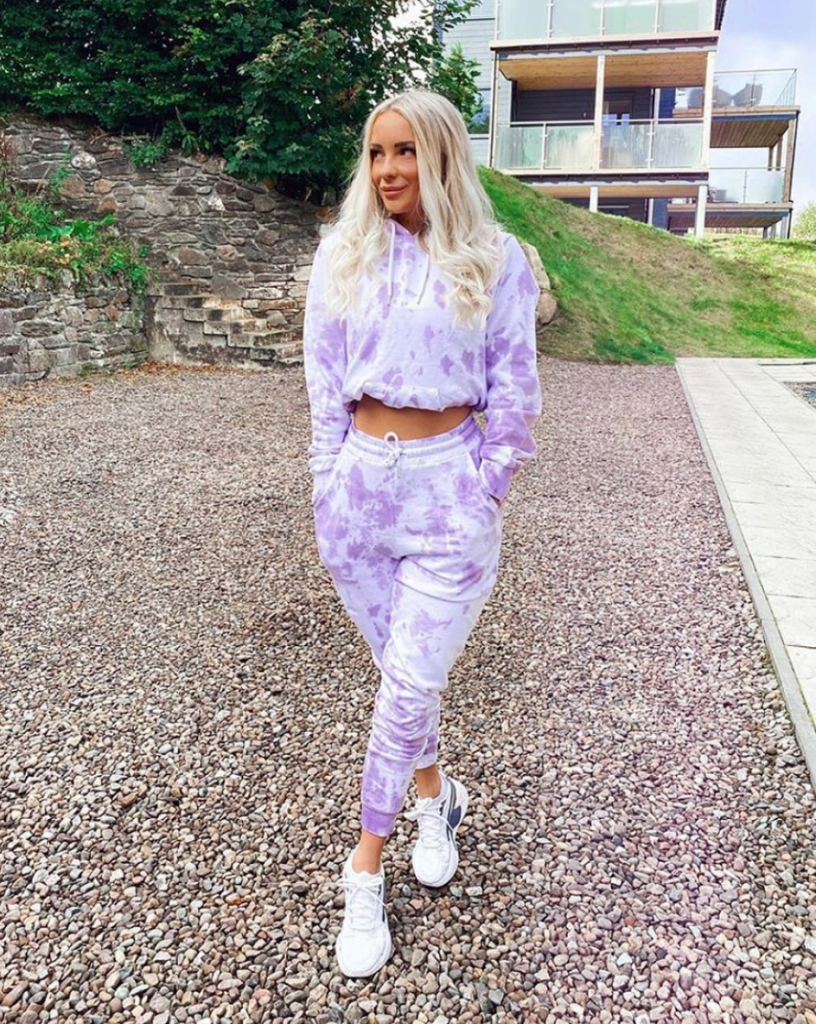 This pink and white pair from HYPE boasts a stylish white fabric base with a baby pink
tie-dye effect, and is finished off with fitted hem, cuffs and leg pockets.
2) If you're more for a look that is a little more sleek and bougie, why not use Kim K for
your style steal inspo. Here, she rocks an all white fit accompanied with a mustard
mini bag for a pop of colour, along with some matching shades to tie the look together.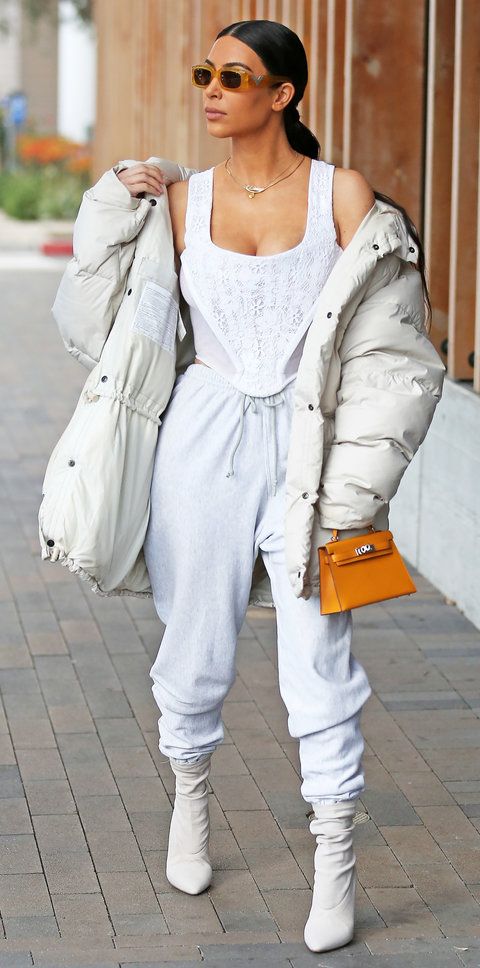 3) Sophia Richie looked beaut as she roamed the streets wearing an oversized orange
sweatshirt, high socks, some fresh kicks and a pair of fiery red joggers. Mixing and
matching your sweats like this is a simple and easy way to look fashionably chic, whilst also
feeling as snug as a bug.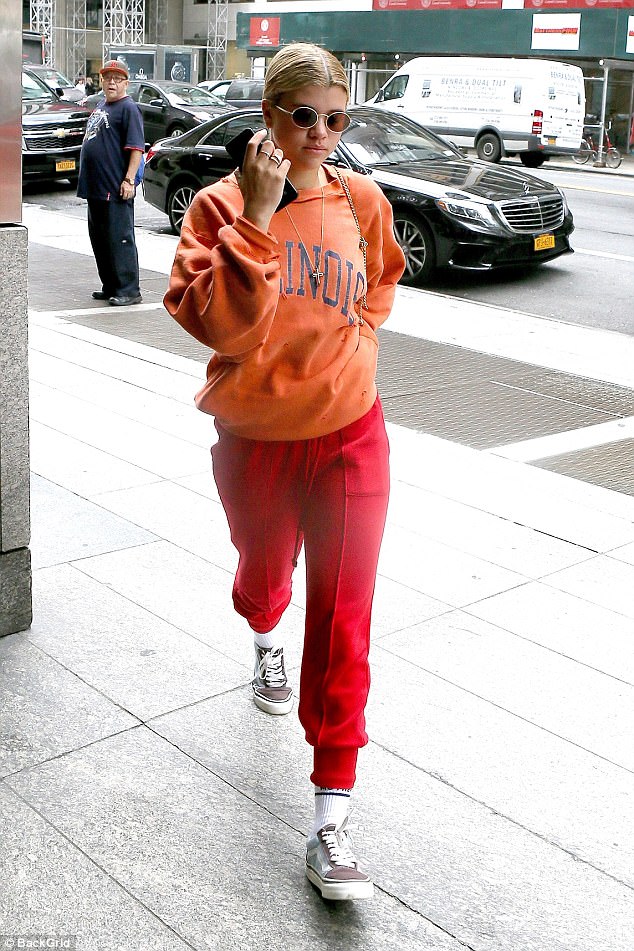 This one is a little similar to Kim K`s fit, but with a few added touches. The oversized
white blazer coat is a smart way to pull the look together, whilst still remaining street
and chic with accessories such as a beanie and bumbag. HYPE`s very own 'Camo
fade bum bag' in a signature black to khaki camo design is a perfect way to add
some colour and character into this look.
By Baldeep Gahir.