BREAD & BUTTER BY ZALANDO
THE FESTIVAL OF STYLE AND CULTURE
Bread & Butter by Zalando returned to Berlin for their second Style and Culture Festival this year, supported by some of the biggest talent in fashion and music. Showcasing our exclusive collection, we were so excited to support Zalando over the 3-day weekend event, where visitors could scan desired products directly into their shopping cart.
Keeping with our ever-unique urban edge we surrounded our stand with metal fencing, jungle plants, LED lights and a huge screen projecting our latest AW17 promo video. We created a HYPE. Lab where thousands of visitors queued to Customise their free Create-Your-Own t-shirts or have their HYPE. Bags embroidered.
German Social Media Influencer Victor Speilmann's favourite part of the event was the HYPE. booth. "It was really engaging due to the customisation offer. I chose a printed tee which is amazing quality and a great fit."
Sending our Creative Director, Social Media team and members of our Graphic Design and Film making teams on a return-flight to Berlin gave HYPE. fans access-all-areas on the event through our social channels.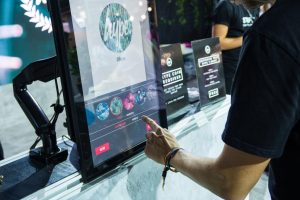 Testing out the food on offer at B&&B, HYPE. Filmmaker Alex Faulkner said: "My first ever Sushi burrito, it did not disappoint. A roll of rice, teriyaki chicken and loads of veggies wrapped in seaweed… 5 Stars from me."
Creative Director and Founder of HYPE. hit the stage to talk about the beginning of HYPE. and what's next to come. Followed by a Q&A, Liam gave advice to future brand owners on how to build a successful empire.
With the atmosphere peaking all weekend. HYPE. Graphic Designer, Carl Bradford said, "it was nice being in an environment with a lot of like-minded young creatives."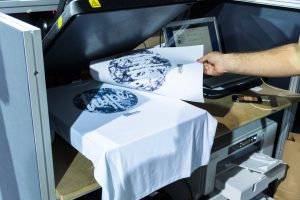 Guests were treated to a wide spectrum of genres and trippy tunes across Bread & Butter, with DJ sets from Berlin's coolest collectives such as Bass Gang and Staycore. Turning the event from day-to-night, M.I.A and FKA Twigs slayed the stage with their headline performances that had crowds going wild.
Following a takeover by Zalando over two years ago, Bread & Butter has hugely impacted an industry that's stereotypically been seen as closed off and exclusive.
The first event of its kind to ignore tradition and make regular people its focus, with a packed line-up featuring the latest in fashion, music and food. Visitors didn't have to be Fashion Editors, Bloggers nor Buyers, everyone was invited. We can't wait for next year!
You can shop our exclusive collection with Zalando here.