HYPE. X BARBIE
Think the contemporary Barbie girl with a definitive sports-luxe vibe! With a chic palette of grey, white, black and flashes of the signature Barbie pink creating lusted-after crew's, tees and accessories.
Our latest collab with Mattel's leading lady boasts an edit of crop tops, tee dresses and legging sets. Highlighting the collection accessories, to make the HYPE. Girl stand out with our classic backpack and baseball cap shapes reimagined with a fresh Barbie makeover.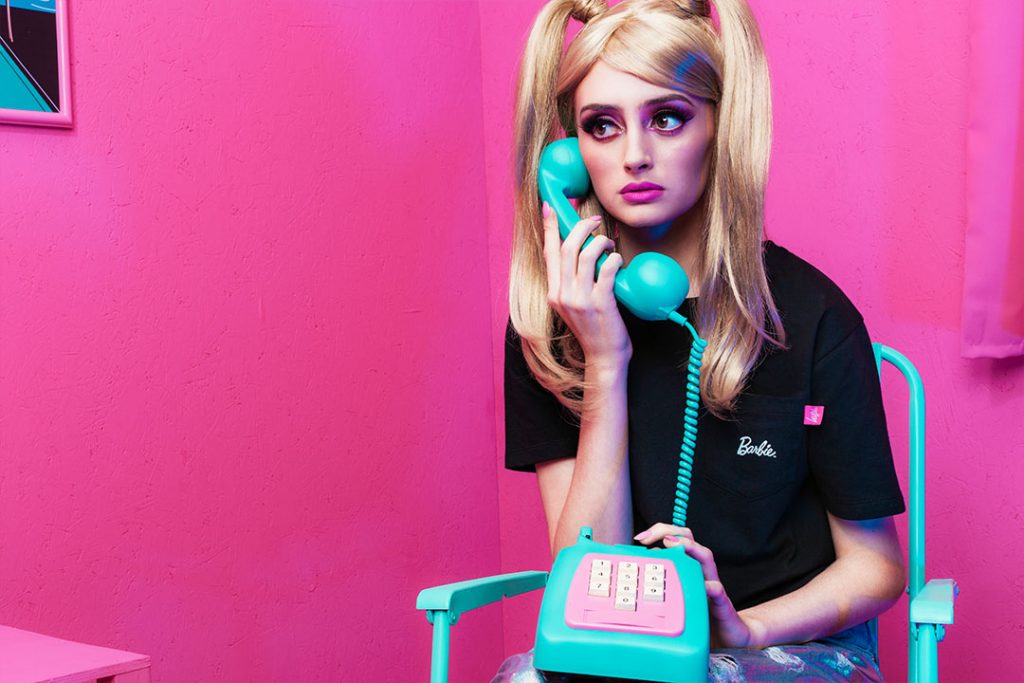 Fusing our stand-out edge combined with Barbie's iconic classic pink aesthetic, our adult's apparel collection comprises an edit of effortlessly cool leisure.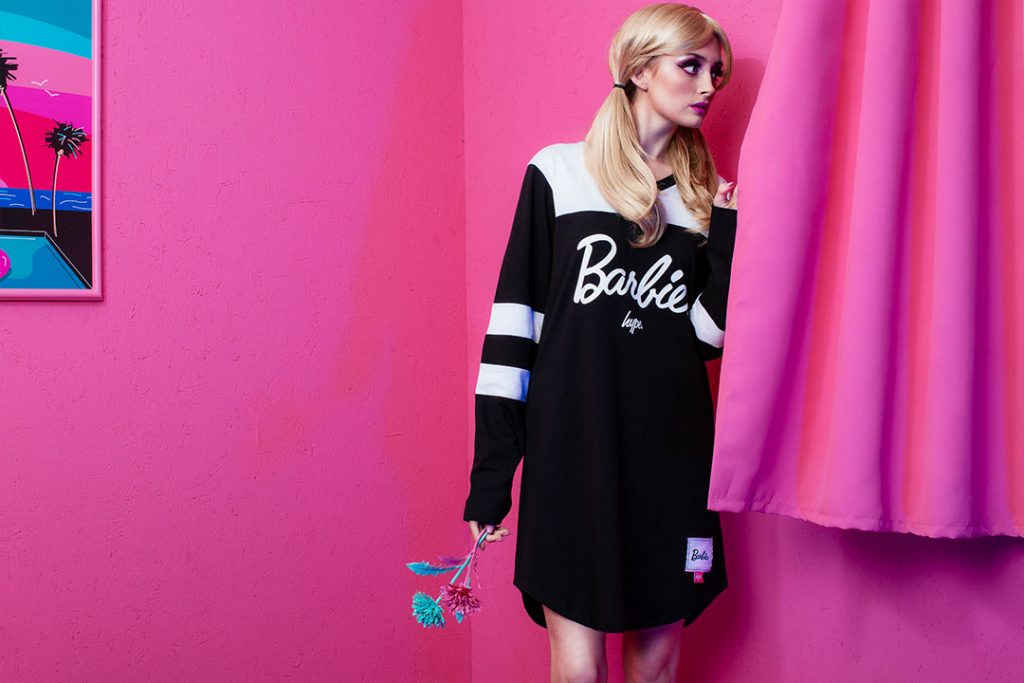 " I wanted to build a room that was completely pink with a contrast colour for the furniture and accessories, in this case it was teal. This brought a Miami vibrance to the set and a Surreal/ Hyperreal aesthetic. i wanted to suggest something other than the 'plastic' world barbie has been associated with in the past and the expression of the model to do the same. for example, caught in a moment that wasn't all smiles and glamour that barbie is typically know for." Head of Photography, Joe Docker. 
THE LAUNCH PARTY
Attendees included Monami Frost, Shorebitch, Alexis Knox and Dj Fabienne on a DJ set and Snapchat takeover.