Meet the most awaited & popular day for shopping and get the best bargains ever! Whether you are looking to save money on clothing, accessories, gifts, bags or backpacks for men, women or kids. Here is everything you would like to add to your cart and find it worth.
UP TO 70% OFF
HYPE PINK LINE CAMO KIDS PULLOVER HOODIE £16.99
The Hype. pink line camo girls hoodie features our signature camo print in a monochrome, grey and pink injection colour palette. In a 95% polyester and 5% cotton fabric base for supreme comfort in our standard kids pullover shape, highlighting a fixed hood, kangaroo pocket and fitted hem and cuffs. Finished with the iconic HYPE. script logo in a holographic fabric. Wear with cycle shorts for an on-trend look. Machine wash at 30 degrees.

HYPE SAND STORM MEN'S T-SHIRT £14.99
The tee to add to your everyday rotation. The HYPE. sand storm men's t-shirt features a pale orange and rust colour palette. Keepin' it classic in this 95% polyester and 5% cotton fabric blend in our standard men's tee shape, in an all-over sand storm inspired design. With a crew neckline and short sleeves for a classic cut. Finished with a woven hem tab embossed logo on the front. Wear with black denim skinny fit jeans for the ultimate look. Machine washable.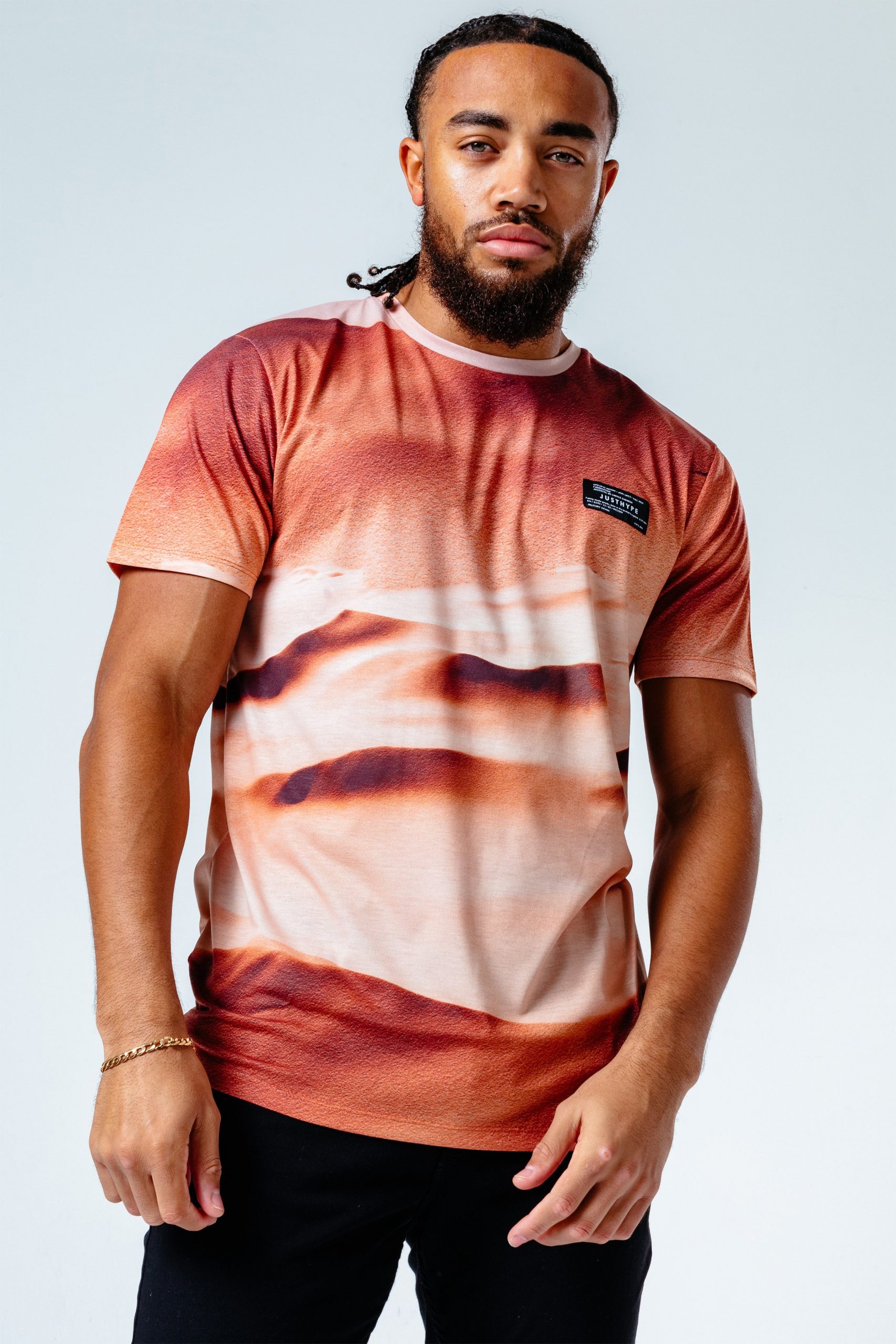 HYPE TEAL & BLACK FADE KIDS PULLOVER HOODIE £16
Let us introduce you to the HYPE. blue fade kids hoodie. Featuring dark to light blue colour palette in our iconic fade print. Finished with fitted hem and cuffs, a kangaroo pouch, hood and the HYPE. script logo in a contrasting white. Wear with a pair of black joggers for an off-duty casual look, or with a pair of denim shorts and sunnies for a relaxed smart-casual vibe. Machine wash at 30 degrees.

HYPE BRICK TIGER WOMEN'S OVERSIZED SHIRT £14.99
The HYPE. brick tiger oversized shirt features a burnt orange and black colour palette. Designed in a poly fabric base for the ultimate comfort and breathing space in our women's oversized shirt. With a fixed collar and buttons with a longer back hemline in a tiger stripe inspired print. Wear open with cycle shorts and a bodysuit, or even double up as beachwear. Machine washable.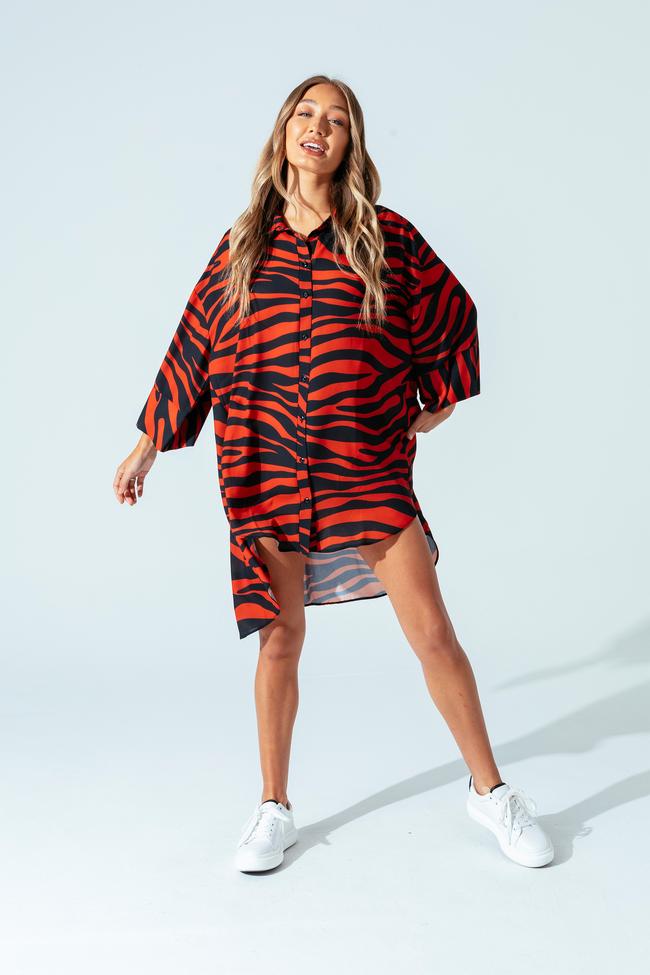 HYPE NEON SHAPES BACKPACK £10
With a 90's throwback inspiration behind the bag, it's perfect to store your gym and dance kits. The HYPE. neon shapes backpack is designed with a black fabric base, with colour contrasting triangle, circle and zig-zag shapes in reds, pinks, oranges and blues. This backpack measures at 42cms x 30cms x 12cms, the right amount of room you require plus a lil' extra. The straps contain padding, creating the ultimate comfort. Wipe clean only.