50 Cent Teases Upcoming Pop Smoke and Roddy Ricch Collab
After the release of "Make it Rain,", 50 Cent took to Instagram to tease the collaboration with himself, Pop Smoke and Roddy. Ricch.
The upcoming single from the late rapper is expected to be part of the Posthumous album, which is currently delayed until next month. 50 made the announcement on Instagram with an image of four bottles of his Le Chemin Du Roi brand champagne in multi sizes.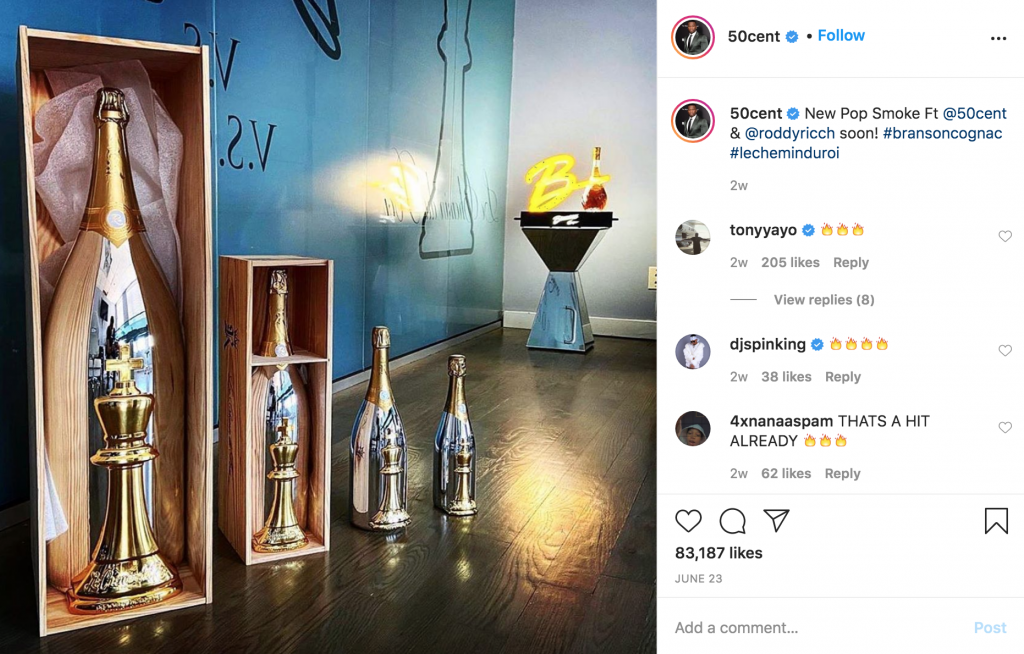 With Pop Smoke's Shoot for the Stars, Aim for the Moon album executive produced by 50 Cent is now set to be officially released on July 3rd.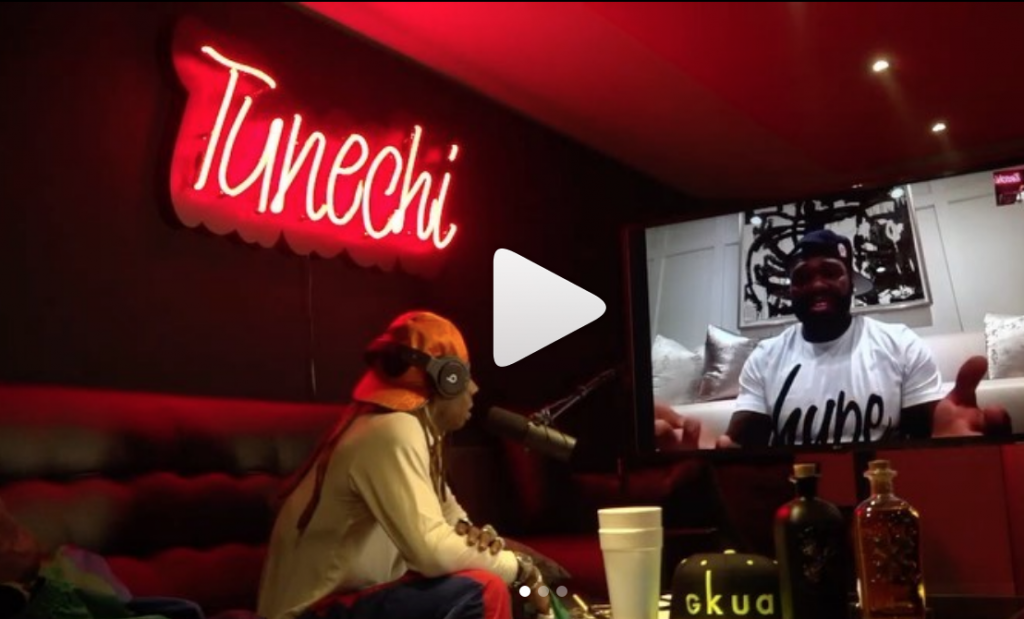 50 Cent wearing Just Hype t-shirt on Young Money Radio. Watch the full video here.