5 Steps To Finding Your Perfect Pair of Sliders
By, Lauren Pinkney.
Are shoes even a thing anymore? The weather's getting more summery as the days go by,
but we're all stuck inside. There's no better time than now to land yourself some
footwear that's not only the ultimate comfort but also lets you feel like you're walking
along an Ibiza beach, bevvy in hand!
Here's how to nab your perfect pair of Hype sliders:
Step 1: Are you a minimalist?

Fancy a minimalist look? We get it, you want to look grown up. Rainbow colours and
shiny materials just aren't for you. You'd prefer the 'first class lounge at an airport'
vibe and we respect that. That's why we made these white crest sliders – no hassle,
no extras!
Step 2: Are you after a little razzle dazzle?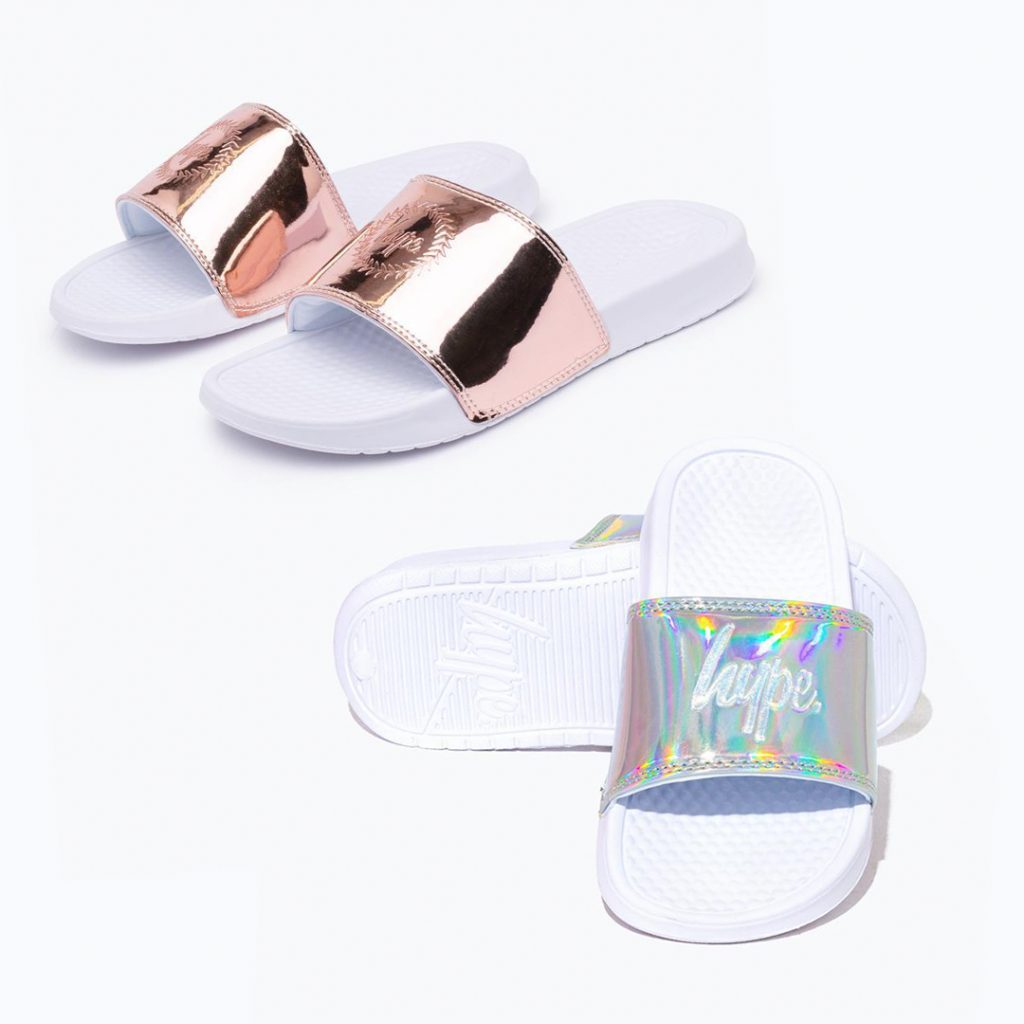 What's the point of splashing out on a new pair of sliders if they don't catch the eye
of everyone within a 50 metres radius? These shimmery little things are ideal for
anyone looking to stand out from the crowd!
Step 3: Is plain not enough for you?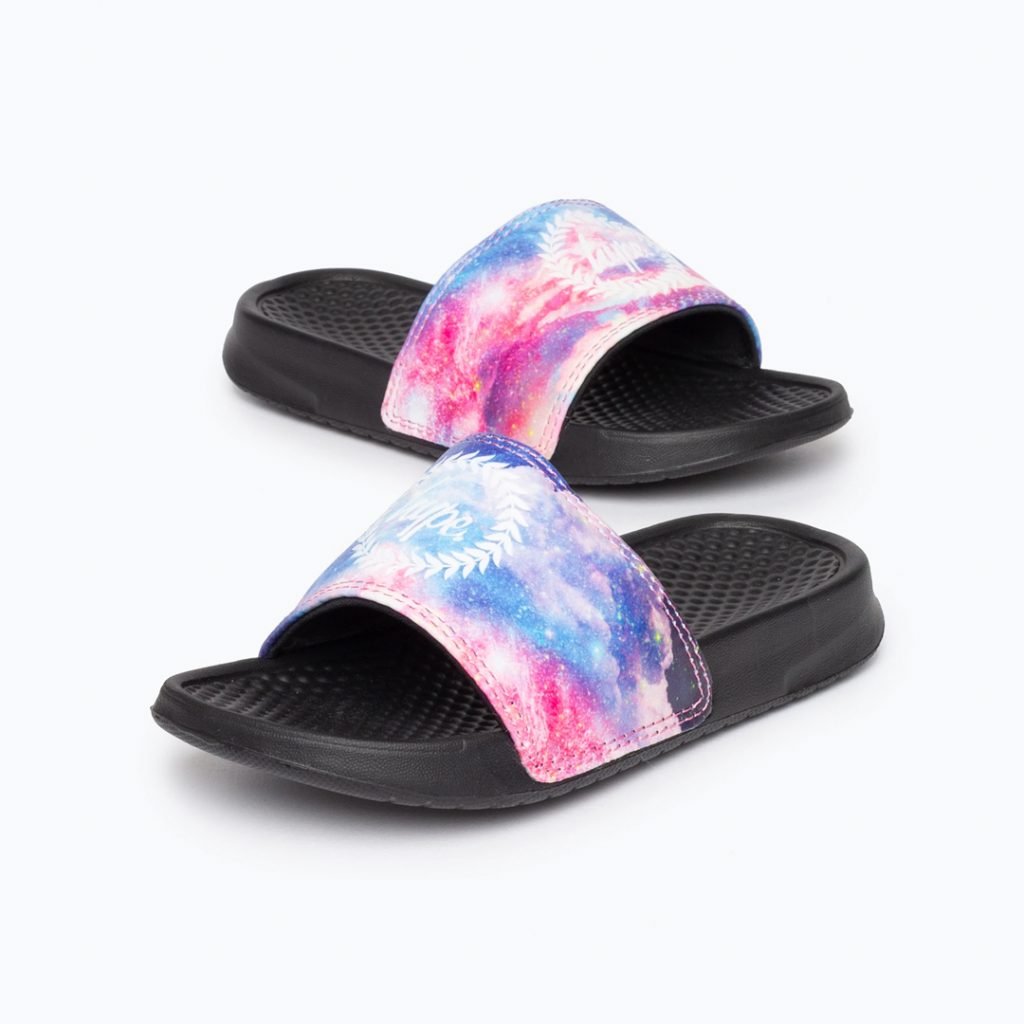 For those of you who can't pick between pink, purple or black, we have news: you
don't have to! These beauties are new in and more summer- ready than a cornetto
and a David Guetta banger. Pair these with our Island Life swimming shorts or Neon Palm
swimsuit for the ultimate beach look.
Step 4: Are you looking for a classic all-rounder?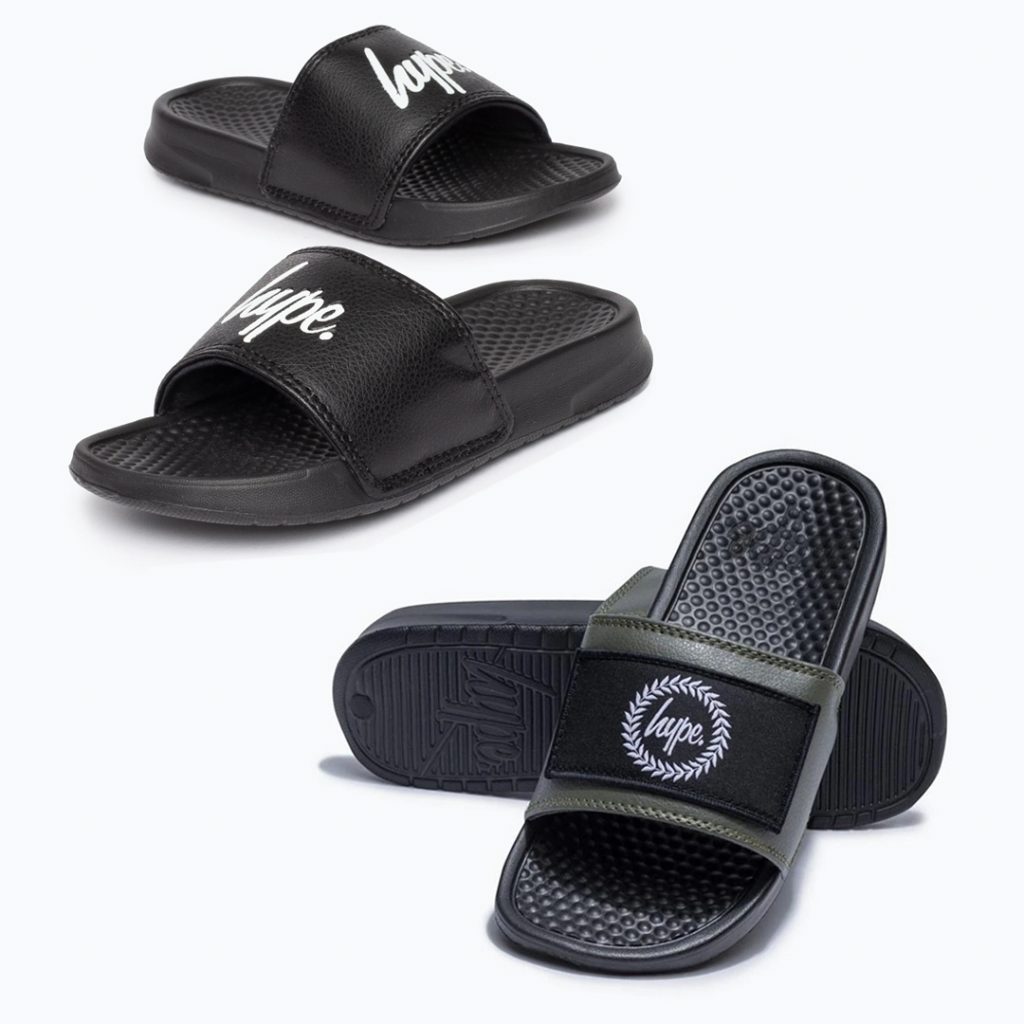 Sometimes there's no beating a classic. Fish n chips, Take That, a vodka lemonade.
Timeless. Just like these couple of no messin', always stylish, always fresh Hype
sliders. The khaki insignia style, in particular, brings a refreshing edge to a classic
look. I'd hurry up and snatch them before they sell out!
Step 5: Are you looking for something cosy?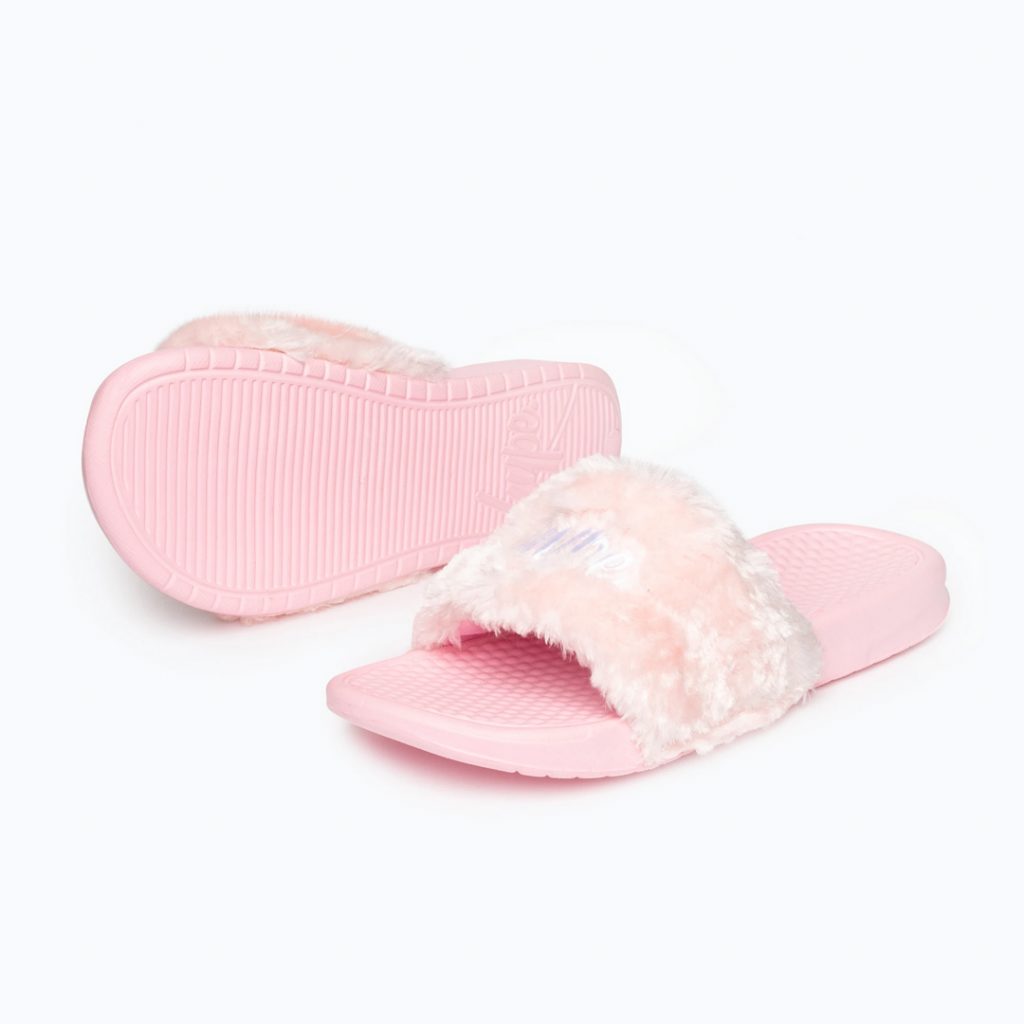 Puppies aren't just for Christmas (or lockdown) and HYPE. sliders aren't just for
Summer. These snuggly bad boys will keep your feet comfy when the sun isn't
showing its face, or in the evenings when you're winding down (or up!).