We've been working closely with our manufacturing partners, our team is diverting resources to create surgical masks. Our range of masks feature some of our most iconic and sought-after prints, including, the speckle fade, camo and tie-dye prints. We've designed trio packs, each with their own theme, i.e, monochrome, tropical, pink, navy, bringing a little colour and happiness into everyday lives. From our family to yours.
HYPE ADULT BLACK KNIT FACE MASK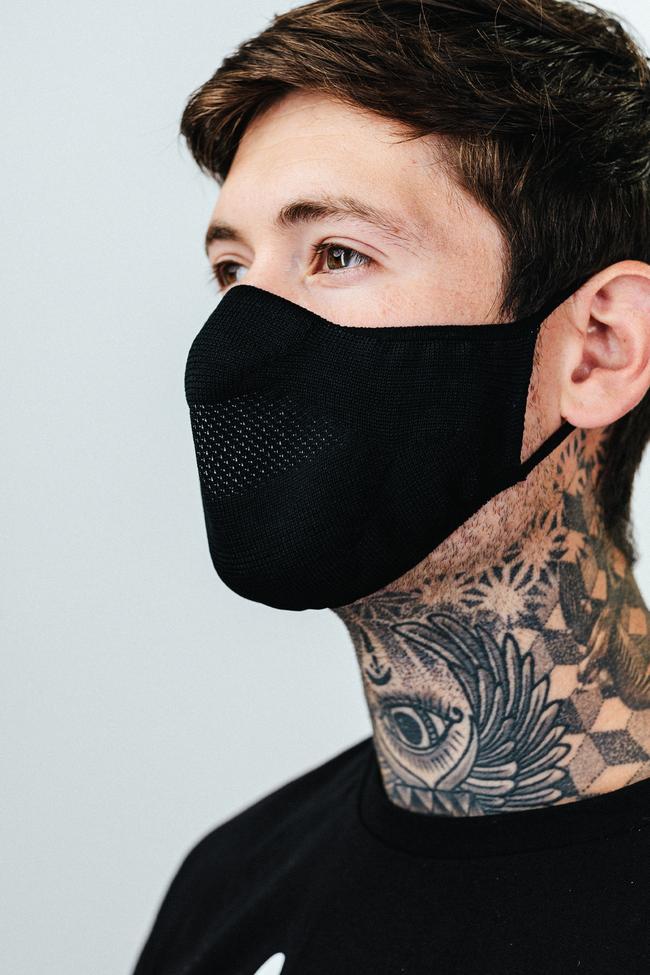 Meet the HYPE. black knit face mask, the perfect soft touch with the right amount of comfort and breathing space you need from your everyday essential. this is a fit for adults. #StayHype #StayHome
HYPE ADULT PINK HEARTS FACE MASK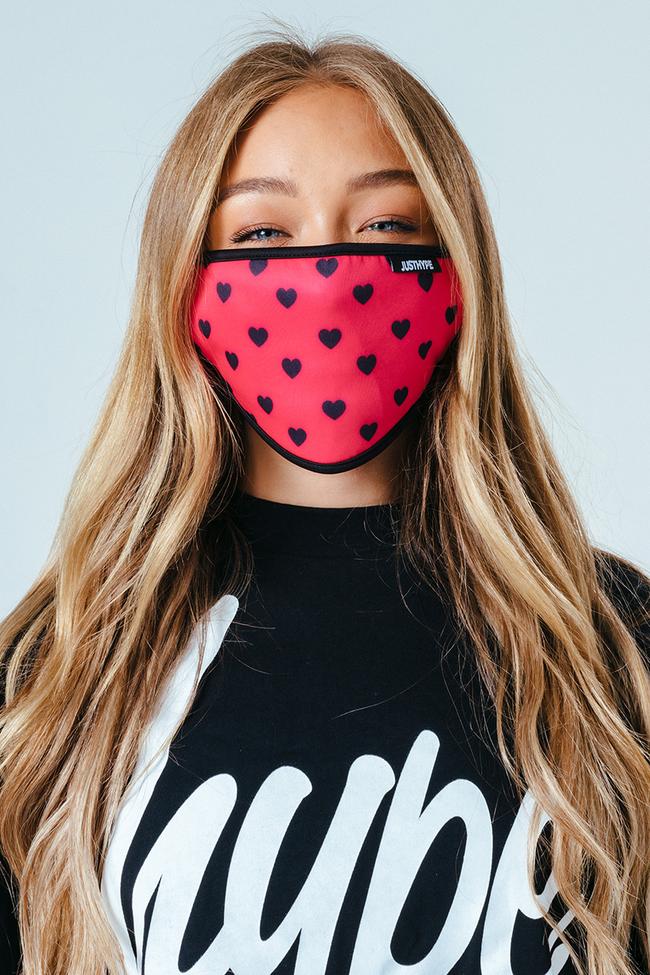 The HYPE. pink hearts adults face mask highlights a pink and black colour palette with love heart repeat, finished with a monochrome embossed woven tab. With ear loop design for an easy to wear approach. In a soft touch fabric for a breathable and comfortable feel. The fashion mask is in our standard adults shape, perfect to add to your everyday face mask rotation. This face mask is reusable, machine wash at 30 degrees.
HYPE ADULT ENERGY FACE MASK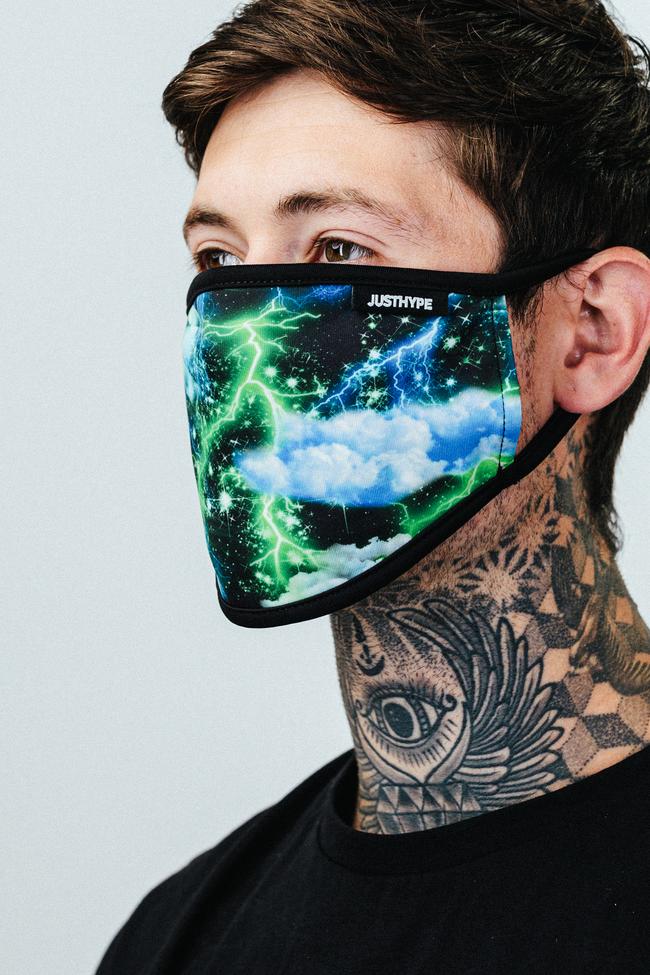 Meet the HYPE. energy adult face mask, featuring cloud prints entwined with lightening and a geo storm effect. Designed in 90% polyester and 10% elastane, this is the ultimate amount of comfort, stretch and breathable room, keeping you safe, in style. This is the perfect fit for adults, keeping you safe, in style. #StayHype #StayHome
HYPE ADULT PINK & BLACK MELANGE KNIT FACE MASK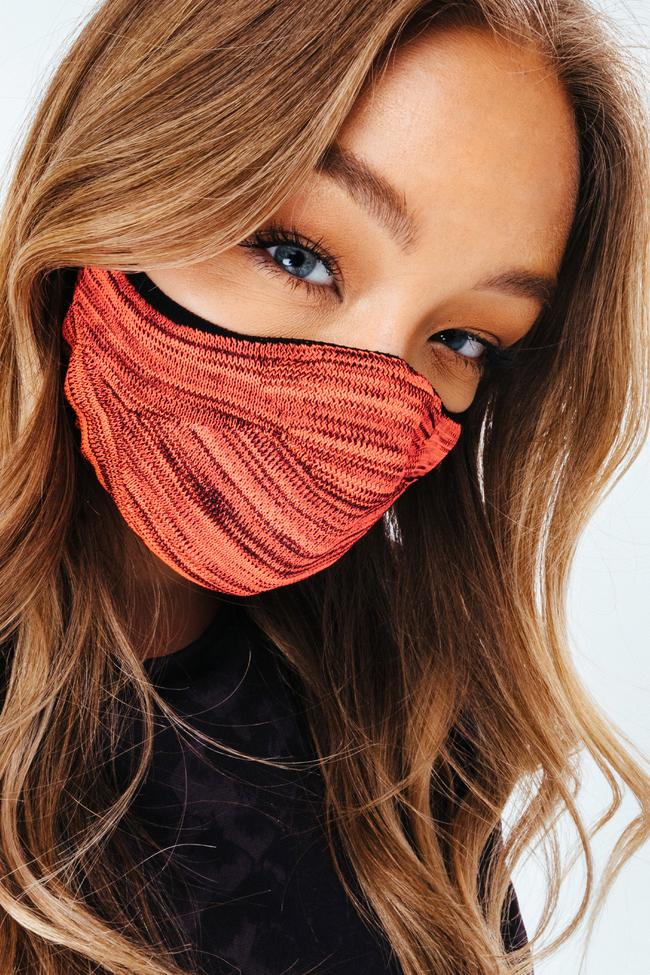 Your everyday essential, the HYPE. pink & black melange knit face mask has the perfect soft touch and combined with the right amount of comfort and breathing space you need. This is a fit for adults. #StayHype #StayHome
HYPE MENS ABSTRACT BRUSH FACE MASK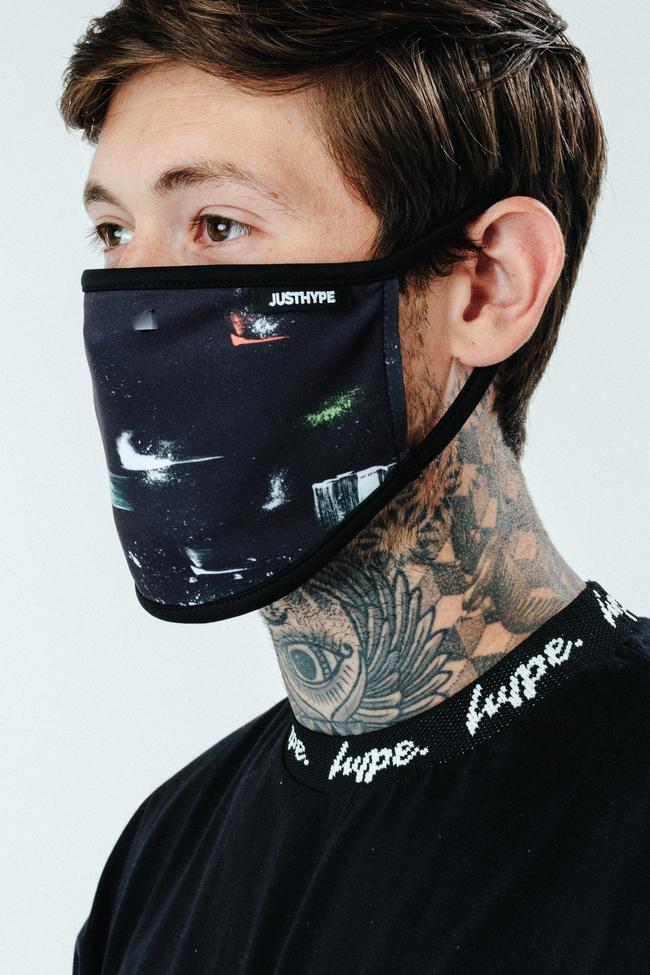 Our sought-after abstract fashion mask, featuring a black fabric base entwined in white, cyan and green brush strokes. The HYPE. adults abstract brush face mask is designed in our adults standard face mask shape in a unisex design. Finished with a just hype logo woven tab and black ear loop straps. This face mask features the supreme amount of comfort you require from your fashion face mask. #StayHype #StayHome