Recently, TikTok has been blowing up with the most mind blowing makeup tutorials for Halloween this year. I am honestly shocked at how realistic some of these masterpieces look, and have picked out my top four fave looks that I've come across.
Trinsmakeup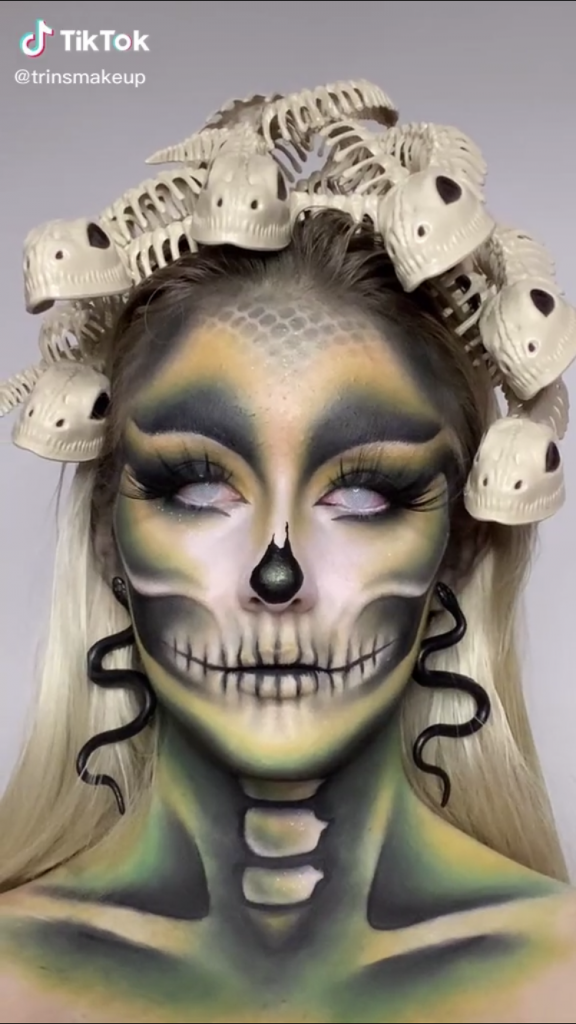 MEDUSA SKELETON. This eerie twist on the classic Medusa head is definitely a winner in my books. With the earrings, detailed neck work and extraordinary headpiece, it definitely deserves the whopping 10.9K likes it received.
Annabaxtermakeup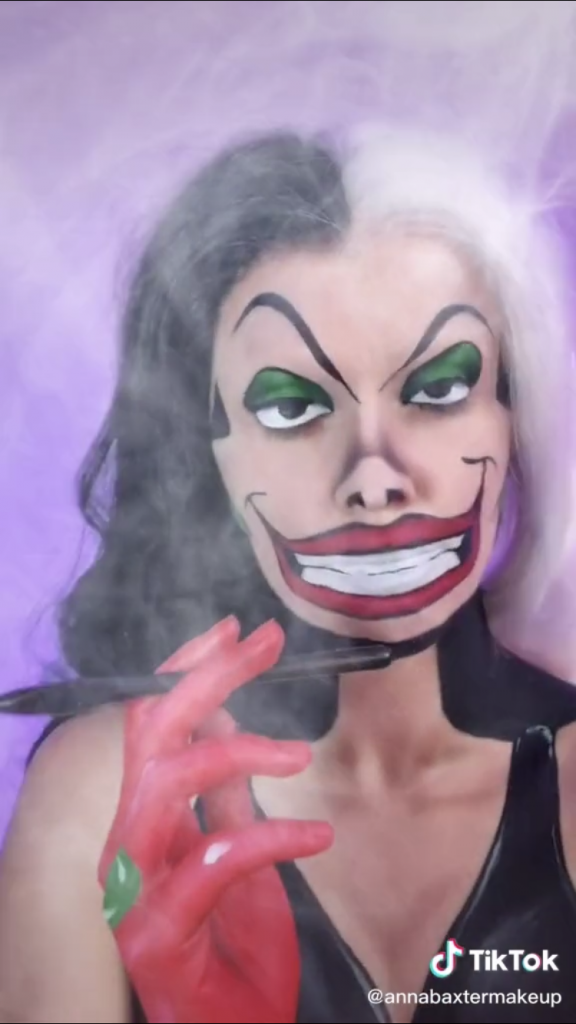 CRUELLA DEVILLE. What better villain to recreate at Halloween than Miss Deville herself. This epic look by Anna Baxter attempted to achieve a look that is bold,exaggerated and eccentric, and by the look of the final result, she has definitely triumphed.
Charlottelooks
CORPSE BRIDE: It's almost as if Emily, AKA the corpse bride has come back to life with this one. Charlottelooks on TikTok has absolutely nailed this look, from her captivating mermaid locks to her big, bold brow game.
flawlessbyTenisha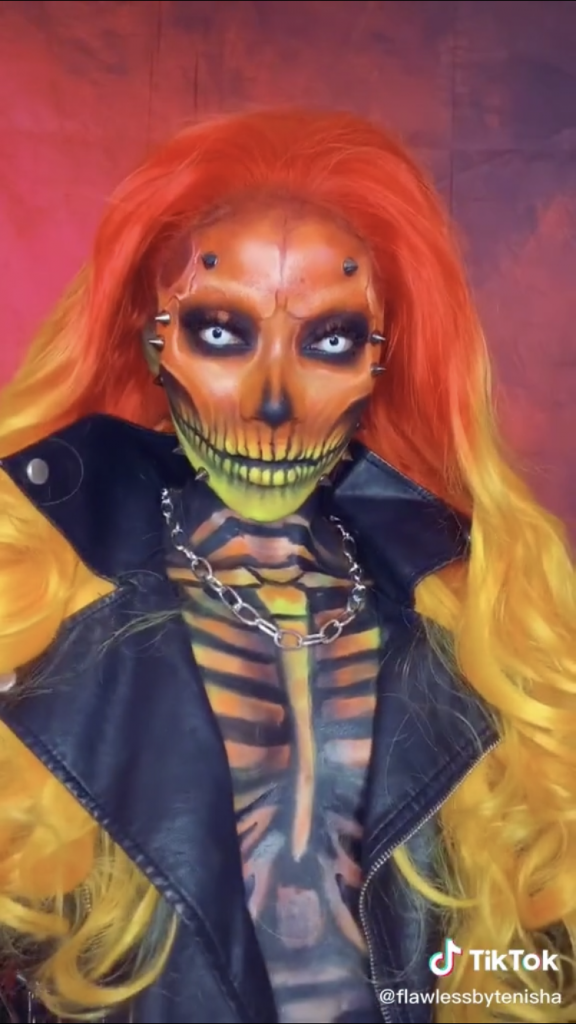 HALLOWEEN SKULL: Last but definitely not least, we have this electric, punk rock skull created by the insanely talented Tenisha.I am obsessed with the fiery colour palette and icy blue contacts for contrast. Oh and who can forget that luscious head of ombre hair. Obsessed.
By Baldeep Gahir.