On shoot lastweek at our HYPE. HQ in Leicester we asked Natalie to tell us 10 things about herself, what shes currently obsessed with, fun facts, essentials and beauty trends she's keeping up with.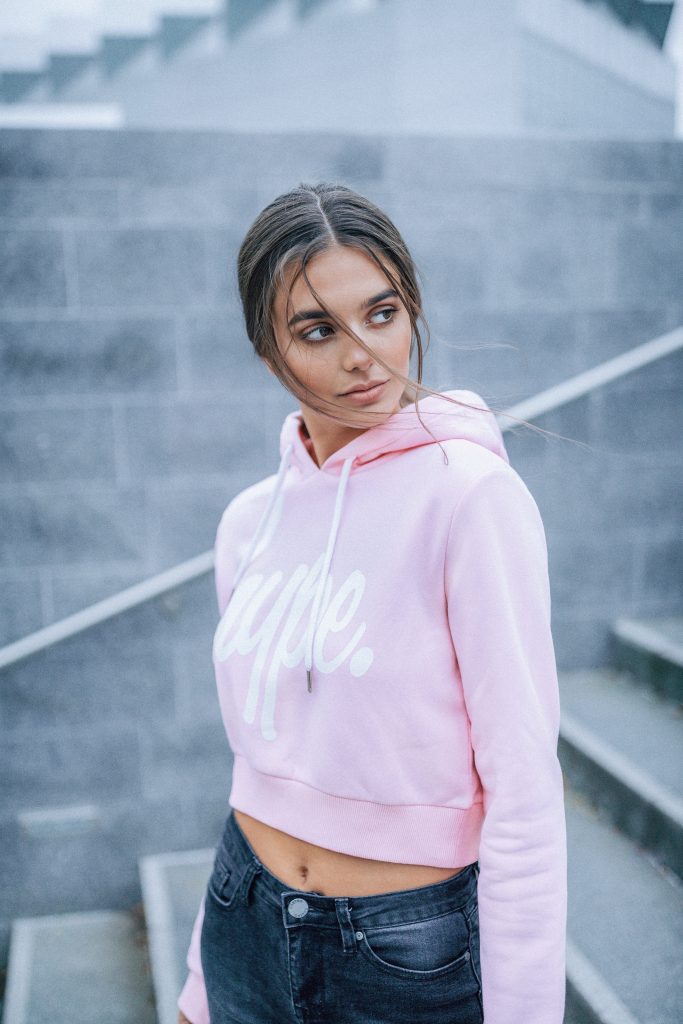 – " I'm a dancer, I've done ballet since I was six years old."
– " My fave thing to do is SHOP. Shop 'till I can't carry any more bags."
– " I have been modelling for 10 years, e-com, lifestyle and campaign."
– " I am obsessed with Bobbi Brown, the dewy and bronzed look is what I live for."
– "Ducks are my favourite animal, I don't know what it is, they're just so cute."
– " My days off are spent watching films, with the curtains closed, my favourite tracksuit and snacks."
– " You don't work if you love your job."
– " My ultimate essential is my phone, I always need my maps, emails and music, oh and updating insta on my life."
– " I really look after myself, especially my skin, I moisturise multiple times a day, I use Simple and Mario Debasco products."
– The basics: 20 years old, Fully English, Brunette, Brown eyes, 5ft 11.