In celebration of the 40th anniversary of 'Star Wars: Return of the Jedi'.
n 1983, the original trilogy of Star Wars came to a triumphant conclusion with Star Wars: Return of the Jedi. 40 years later, LEGO Star Wars celebrates the classic film by recreating Darth Vader's iconic Executor Super Star Destroyer. Previously, 2011 saw a massive version of the giant ship release as part of the line's Ultimate Collector Series with a minifigure selection pulled from Star Wars: The Empire Strikes Back. Now, it arrives in a significantly smaller size that is sleeker than its predecessor.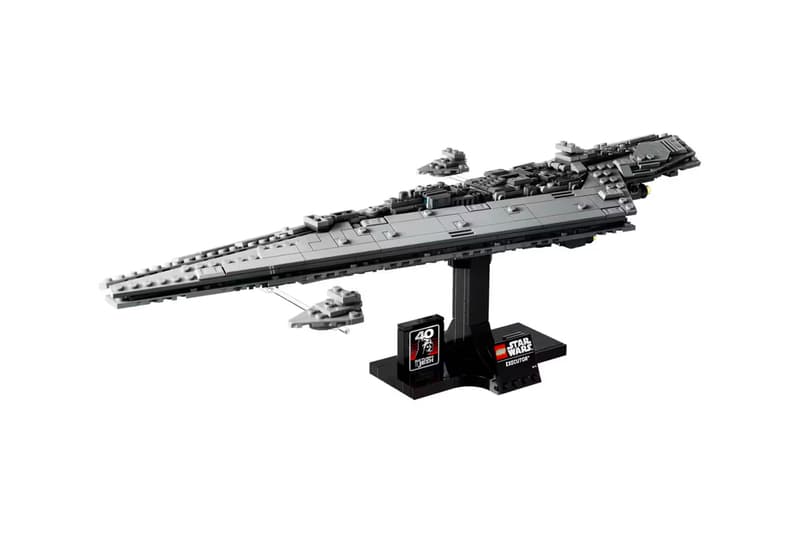 A total of 630 pieces construct the Executor, its display stand and accompanying Imperial Star Destroyers that illustrate just how large the flagship vehicle is. It measures over 17 inches in length — over 30 inches shorter than the UCS version — and joins sets such as the Princess Leia (Boushh) Helmet and TIE Bomber in celebrating the film's anniversary with more to come (a Death Star II sure sounds fitting).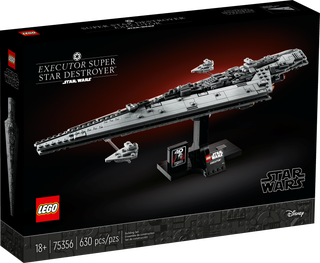 For those interested in recreating the behemoth, the LEGO Executor Super Star Destroyer is available now for pre-order via LEGO at a price of $70 USD. Its official release — alongside pre-order shipment date — is scheduled for May 1.